#saturdaysocial Twitter Trend : Most Popular Tweets | United Kingdom
🚨🚨🚨 BREAKING: @Chunkz_EN has signed for Sky Sports 🚨🚨🚨 He will co-host #SaturdaySocial every week at 9:30am 📺🔥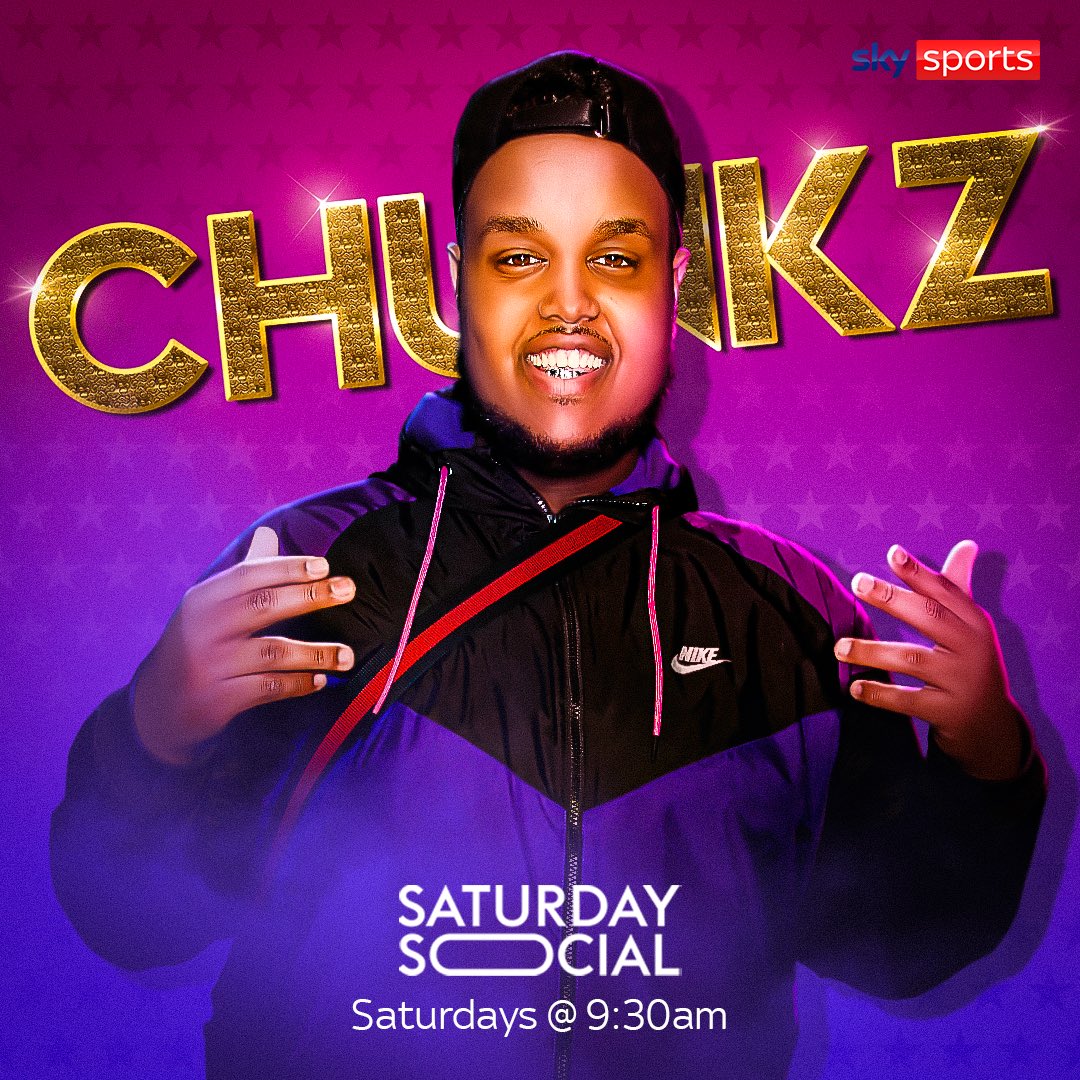 #saturdaysocial on Twitter
@F*ck Technology ()
So this #SaturdaySocial ? If you think #good morning transfers is dumbed down, wait till you catch a load of this dog shit! Fuck my life
WATP 1872 ()
#SaturdaySocial really don't like chunkz he disagrees on everything and is too cocky ... so unprofessional supposed to be proper football chat not some young cocky Londoner doing everyone's heads in
Matt plunkett ()
@SkySportsPL why don't you pay for #saturdaysocial to be in the studio but socially distant? This is tragic watching
TheGamingParent ()
Manny knows shit about football it's official 😂😂😂 #SaturdaySocial is a mess of a show
Jonathan Shanahan ()
@skysporrs#SaturdaySocial Leeds are not strong enough. Liverpool will win today and Leeds will not do as well as Sheffield United last year. I agree with Chunks, 16th.
Sammy ()
How confident is Joe on Sancho potentially signing for Manchester United? #SaturdaySocial
James_Craig ()
#SaturdaySocial I think Callum Wilson is a great addition for Newcastle, Saint Maximin could really benefit going forward. Shout out to Gabriel from Arsenal too!!
Obae Graphics 🏆💙💛 ()
@SkySportsPL The best signing is got to be for Leeds United with Big Koch 🤣 #saturdaysocial #lufc
Charles savage ()
@SkySportsPL the best signing is probably donny van de beek, only 40 million is a steal from man u. #saturdaysocial
Sammy ()
I know Chunkz is friends with Harry Pinero. What does he think about Harry's confidence on Sancho signing for Manchester United? #SaturdaySocial
Ryan Osborne ()
@SkySportsPL The best signing of the season so far has to be Ziyech #SaturdaySocial
KT 🏴󠁧󠁢󠁳󠁣󠁴󠁿🔴 ()
@SkySportsPL I think at the moment the best transfer is either Havertz or Werner but I think if Arsenal would snap up Houssem Aouar it could be a different story! #SaturdaySocial
Angela Randall ()
@SkySportsPL #SaturdaySocial Tomas Soucek is a great signing for West Ham. He got us very excited at the end of last season on loan and completing the deal means another goal scorer and quality midfielder in the team. #WestHam
Richard Simkin ()
@SkySportsPL personally you can't look further then Willian as a great signing for Arsenal especially on a free. He brings a wealth of experience to help the younger players like Pepe and Saka #SaturdaySocial
Callum TownseNDL ()
@SkySportsPL #SaturdaySocial Havertz or Werner are the signings of the summer for me- both are really versatile, and will make our attack unpredictable, COYB
Sky Sports Premier League ()
Live on Sky 🤣🤣 Manny joins our NEW Saturday Social co-host Chunkz on this weeks show! 🚨 Join us at 9:30am on Sky Sports Main Event, Premier League & Football 🚨 #SaturdaySocial
Sky Sports Premier League ()
Manny joins us for the first show of the season 🔥🔥🔥🔥 ⏰ Tomorrow at 9:30am ⏰ 📺 Sky Sports Main Event, Premier League & Football 📺 #SaturdaySocial
Sky Sports Premier League ()
🚨🚨🚨 BREAKING: @Chunkz_EN has signed for Sky Sports 🚨🚨🚨 He will co-host #SaturdaySocial every week at 9:30am 📺🔥