#SAvENG Twitter Trend : The Most Popular Tweets | United Kingdom
This team. These players. Wow #SAvENG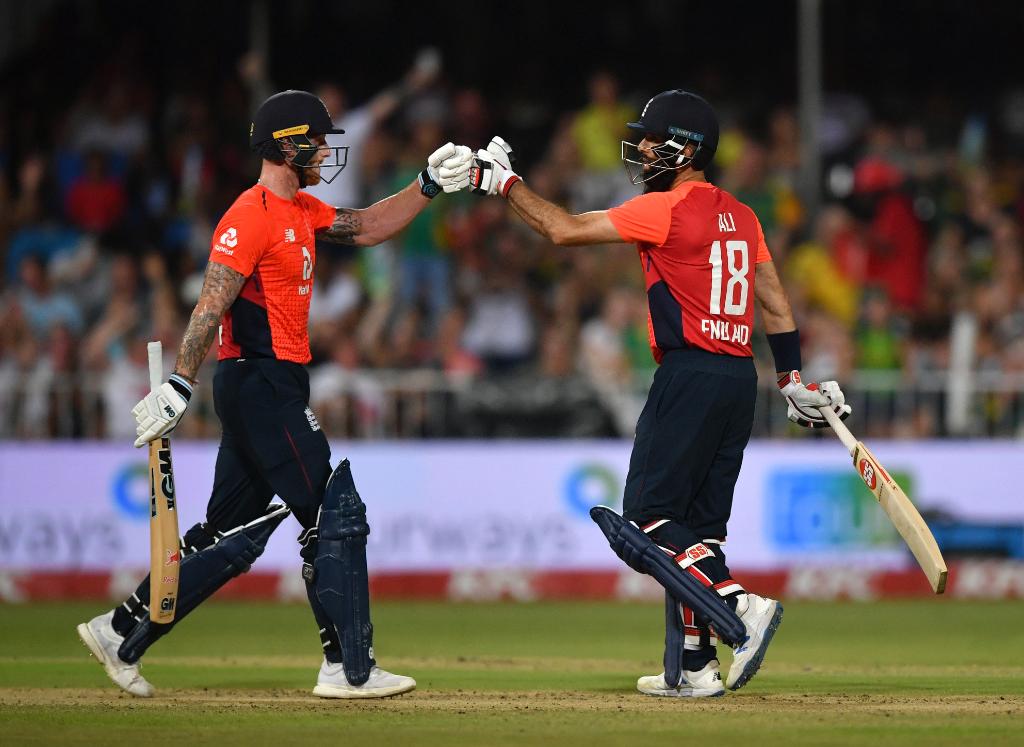 #SAvENG on Twitter
Nikki Johnson 🇿🇦 ()
I moan very much during sex, if this does not scare you, call me ПодаркиЛюбимым SAvAUS Proteas ProteaFire HitRefresh SAvENG UltimateLoveNG Uber Rabada De Kock bavuma Miller Australia Malefu Steyn ПодаркиЛюбимым FCBSCP LetsDance spitzestifte MainzbleibtMainz ultracore Neuer
Emma 🇿🇦 ()
#SAvENG De Kock and Rabada are the only world class cricketers , the rest need to work hard on bowling and batting. Embarrrrrrrrassssssing Proteas 💔💔💔💔
Johns. ()
England Captain Eoin Morgan moves to number 9 in ICC T20 ranking after his terrific batting performance in the series against South Africa. #SAvENG #ICCRanking
Yorkshire CCC ()
📸 England wrapped up a thrilling IT20 series win against South Africa yesterday in another closely contested fixture 👏 #SAvENG #OneRose
SA Cricket magazine ()
A thrilling T20I series against England is in the past for the Proteas, who take plenty out of the three matches despite suffering a series defeat. #SAvENG
Circle of Cricket ()
England fined for maintaining a slow over-rate during the 3rd T20I. #SAvENG
CricTracker ()
Total 69 sixes were smashed in the T20I series between South Africa and England. #SAvENG
Circle of Cricket ()
A lady, dressed as DC Comics character Wonder Woman entered the ground and exchanged masks with Quinton de Kock and Dale Steyn. #SAvENG
Being Outside Cricket ()
The South African captain has stepped down after failing to win at home against England. Is it opposite day today? #SAvENG
CricTracker ()
Eoin Morgan has been impressive for England in T20I cricket. #SAvENG
Extreme Loadshedding hater ()
I grew up at a time when it was a shame not to defend yourself when you were beaten up by other boy. There was an extra shame if he beat you at your own home. #SAvENG
CricTracker ()
Eoin Morgan powered England to another T20I series win. #SAvENG
Maalai Malar News ()
21 பந்தில் அரைசதம் - இங்கிலாந்து கேப்டன் மோர்கன் மீண்டும் சாதனை... #SAvENG #EoinMorgan
Hindustan ()
इंग्लैंड ने दक्षिण अफ्रीका के खिलाफ टी20 इंटरनेशनल मैच में 223 रनों के लक्ष्य का आसानी से पीछा कर लिया और इस दौरान मोर्गन ने सबसे तेज फिफ्टी का रिकॉर्ड एक बार फिर अपने नाम किया... #SAvENG #EoinMorgan
ARY Sports ()
Magnificent Morgan guides England to T20I series win #ARYSports #SAvENG
HT Sports ()
#SAvENG | 'Wonder Woman' interrupts SA vs ENG 3rd T20I to raise air pollution awareness - WATCH
Jase 🤘🏉 ()
Astonishing run chase @englandcricket absolutely incredible Captain superb series #T20I #SAvENG 🏏
Cricket.com.au ()
England stun Proteas with 4th-highest T20I run chase in history: #SAvENG
Test Match Special ()
ENGLAND WIN! 🏴󠁧󠁢󠁥󠁮󠁧󠁿 An incredible run chase. An incredible match. An incredible series. England plunder their way to victory, chasing down 223 with five balls to spare. Skipper Eoin Morgan hit 57 from 22 balls to see his side over the line. #SAvENG:
England Cricket ()
This team. These players. Wow #SAvENG
CricTracker ()
Ben Stokes registered his highest T20I score in second T20I vs South Africa. #SAvENG

Ed Smith - Maverick Genius (but not Ed Smith) ()
I'm sure people without a double first from Cambridge will be questioning why I'm persevering with Buttler opening the batting in T20s but don't forget it was his performances as a T20 opener for Rajasthan Royals that earned him his Test recall #SAvENG
Circle of Cricket ()
Another nail-biting contest with a different result as England held on to level the T20I series with a 2-run win. #SAvENG
CricTracker ()
England defeated South Africa by two runs in the second T20I of the series. #SAvENG
CricTracker ()
Some destructive hitting from Moeen Ali in the second T20I vs South Africa. #SAvENG
The Cricket Panda ()
6. 🇮🇳Amarnath-Vengsarkar: 6 6. 🇮🇳Dravid-Ganguly: 6 6. 🇮🇳Dravid-Sachin: 6 6. 🇿🇦Kallis-Kirsten: 6 6. 🇦🇺Ponting-Langer: 6 6. 🇵🇰Misbah-Younis: 6 #RahulDravid #SAvENG
Tracer Bullet ()
Catching up on SA's innings from #SAvENG T20. Wow, QDK looks compact and attacking against offies again. Like everything in IPL, it is just RCB (implicitly and explicitly — Chahal) that made QDK super bad for sometime.
HT Sports ()
#SAvENG | England win last-ball thriller to level T20 series
T20 World Cup ()
Another day, another thriller! Expecting more nail-biters in the #T20WorldCup? 😇 #SAvENG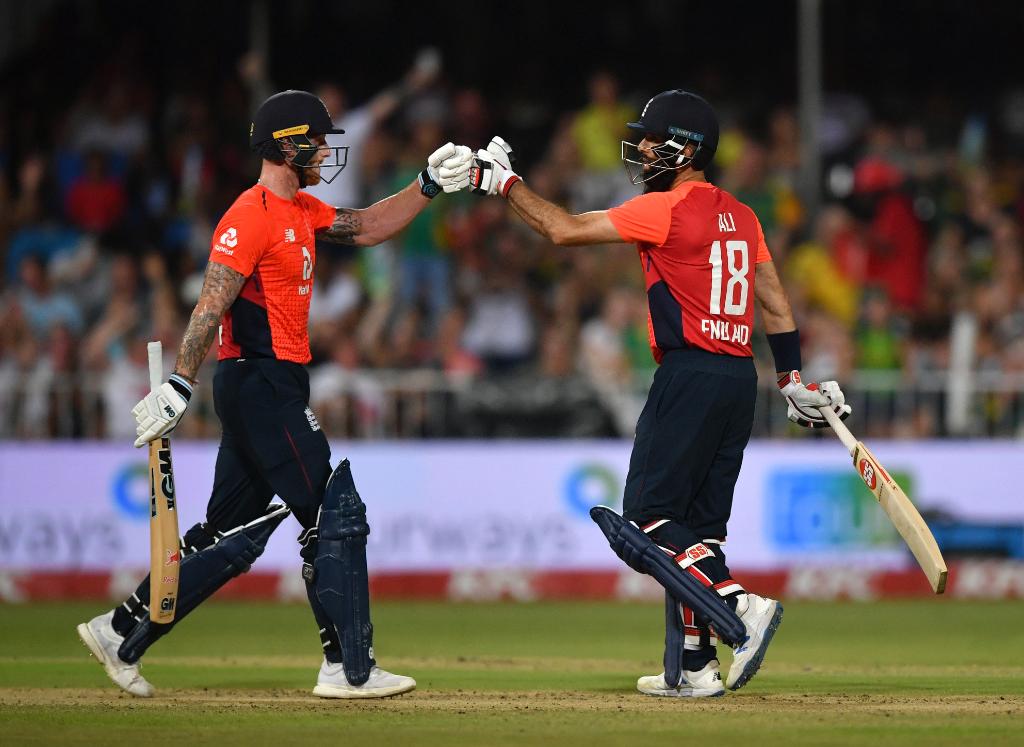 Cricket South Africa ()
Death bowling at its best! 🔥 Match-winning performances ✅ Cinematic finales 🎥 You couldn't script this #ProteaFire moment if you tried! #SAvENG