#SewingBee Twitter Trend : The Most Popular Tweets | United Kingdom
#SewingBee is fabulous show - I'd have been happy to see any of them win but how apt that, in this difficult time, an #NHS hero won.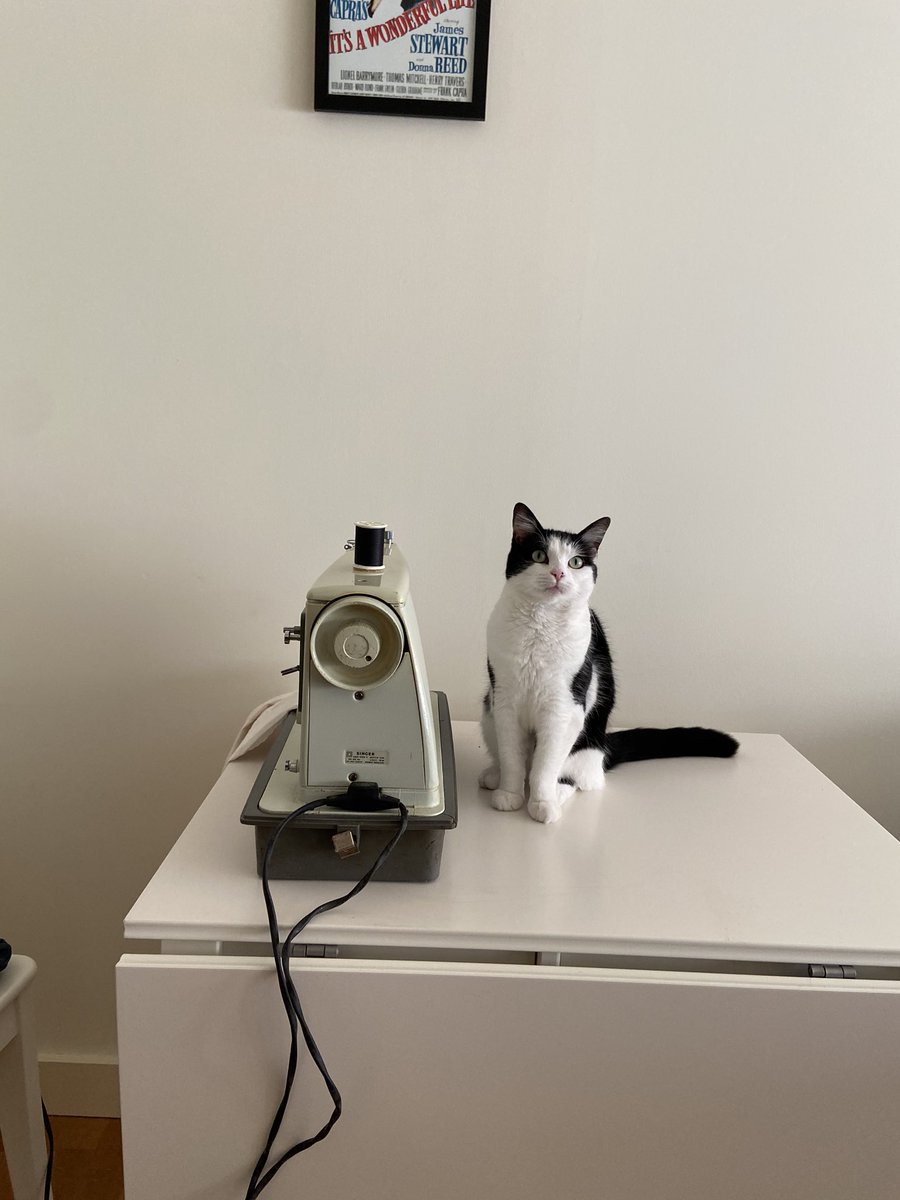 #SewingBee on Twitter
Workaid ()
Seeing the smiles on our customers faces last week we guess you were delighted the Workaid Shop has re-opened! We look forward to seeing our customers again this week 😁 The Workaid Shop opens on Thursdays, Fridays and Saturdays 10am to 4pm #sewingbee #keepshoppinglocal
Tracy Corbett ()
Brilliant series and brilliant final! Esme casually mentioning watching the Notting Hill Carnival with David Matt's stunning and the right winner in Clare! Loved it! 🎉🎉🎉🍾🍾🍾🥂🥂🥂 #SewingBee
Glynis 🌸🌸 ()
@sewingbee Well done Clare, you've been brilliant all the way through. You quietly got on with your makes & last nights dress was amazing & brave, no fitting until the very end!😱 well done Matt too, your dress was fantastic! Joe, Esme & a team, the lockdown saviours!!
Holly Christie ()
Gutted #SewingBee is over (Nicole was robbed) but now looking forward to a weekly watch-a-long with @lucygoodwill & @Tomdownie of The Big Flower Fight 🥳
Koheitag ()
@jen_jstephen @sewingbee Yes I thought the same thing- she has been consistently good too. Tbh the final 4 were all good. I stand amazed by people's talents.

Sue Marsh ()
Blubbing like an absolute baby at the end of #SewingBee No spoilers, but that end shot is an absolute killer.
Jo Forrest ()
@Dora_Haf @paddygrant What a great idea :) Or petite? or tall? Or perhaps needing special consideration for disability? So many possibilities! We ❤️ #SewingBee particularly as it doesn't contain calories, just boundless energy!
Em. ()
I LOVE this dress - the way it moves on the model. It's breathtaking
Ambridge pony club 🇳🇵#FBPE ()
@sewingbee So pleased Clare one she deserved it and now she is on the nhs frontline I'm glad she had that time to have fun beforehand
SJ2 ()
Without lockdown, I doubt I wouldve watched a programme like @sewingbee but it was absolutely wonderful - everyone involved was delightful.
Christina Hollis ()
@elon_guy If there had been a garment of the week, this should have been it—but Clare was the best over the whole #SewingBee, IMHO.
Julie ()
@sewingbee 55year old suburban mother of 3 happy dancing around her living room in Australia celebrating the fact that this moment happened on national tv Congratulations Matt Miss Martini's dress is stunning
Curses, foiled again 🏴󠁧󠁢󠁳󠁣󠁴󠁿🔰 ()
The more I think about the #SewingBee result the crosser I get. Clare just did not deserve it.
Dora ()
@paddygrant It would also be Fabulous if next year The contentants were given a challenge of dressing a plus sized lady. It's not something we ever see, and it would show special skills in undertanding proportion and design. #SewingBee

Joanna Laughton ()
And the viewing figures go up with each series - thank you #BBC for keeping going with this series #SewingBee
Indie softbitch ()
nicole was robbed in the great british sewing bee finale, also clare gave me tory vibes i'm not a fan :(( #SewingBee
Rosie Astbury ()
The only way I know what day it is, is when #SewingBee is so what am I going to do now it's finished?!
Grace McMillan ()
#SewingBee is fabulous show - I'd have been happy to see any of them win but how apt that, in this difficult time, an #NHS hero won.
Cllr Samantha Townsend ()
As a mam this was the most relatable thing 😂😂 gosh, #sewingbee tonight was a real rollercoaster ❤️ all the feelings. Thankyou to Clare and her colleagues working through the battle of their lives.
Babs 🐝⌛️🦋 ()
Also, whoever chose the music did great! It was just the right side of cheeky, on point, and fun. #SewingBee @sewingbee
Emily ()
I would love her just as much if she was completely useless. Clares mum is making me cry. #SewingBee
Maxiwoo ()
This was my favourite garment of the whole series. I love #SewingBee so much!
Jane Hill ()
Also I want to hear more about Esme hanging out at the Notting Hill Carnival with David Bowie. #SewingBee
Robin Fox ()
Congratulations Clare, a worthy winner. And three cheers to all the contestants! #sewingbee
Colourfulponies ()
Twitter really needs some kind of human oversight on thier trending #sewingbee
Duncan Smart ()
"I would love her even if she was useless" is my new parenting mantra. #SewingBee
Laura ()
"I would love her just as much if she was completely useless"! I love Clare's mum! #sewingbee
Charlotte Foster ()
I wanted everybody to win @sewingbee tonight. I've also spent the last 10 minutes crying because it's over and I'm not friends with any of them. Lockdown life is going well. #SewingBee
Annie Leverton ()
Can we now have a follow up series where Joe Lycett just has a stab at all the challenges himself - 11/10 would watch #SewingBee
Be a lert. Britain needs lerts ()
Little bit weepy at the end of #SewingBee. Clare was a worthy winner but @mattgagesewing get the 👏&❤️ for what he said about seeing his bf wearing a dress he has made on national TV. Just beautiful. And the dress was stunning.