#TheGreatestShowman Twitter Trend : Most Popular Tweets | United Kingdom
Soooooo late to the game but I had a weird anxiety about watching it- 35mins into The Greatest Showman and I am goosebumped, sobbing and smiling. I know all the songs as I've listened but I just already don't want it to end. @TheMattEvers this is me ❤️❤️❤️ #TheGreatestShowman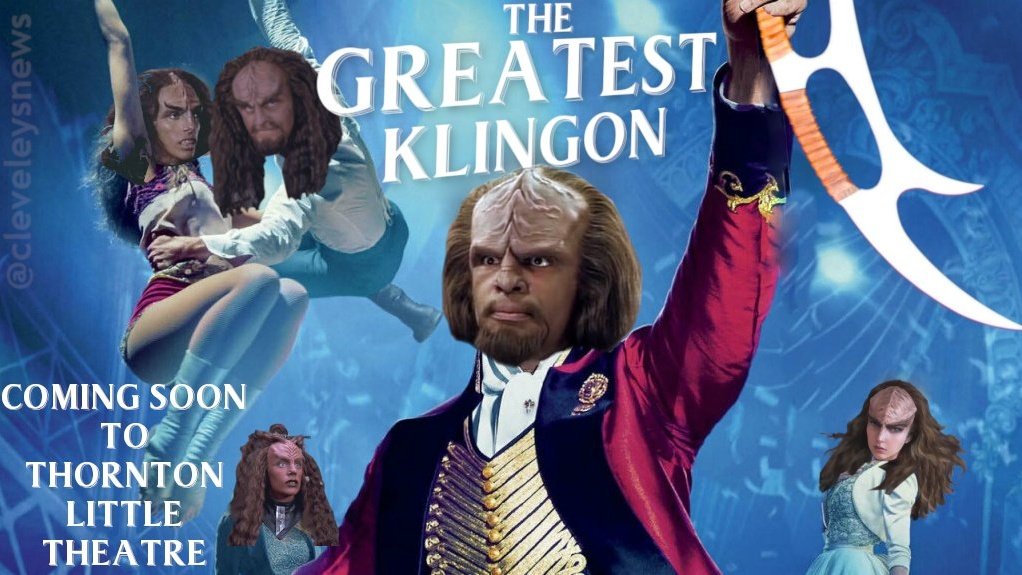 #TheGreatestShowman on Twitter

Victoria burns ()
@channel4 #TheGreatestShowman There has never been a time in my life where I have watched a movie and then wanted to see it all over again ch4 for a fantastic sunday evening. Well needed. Loved it in the cinema but bringing it to our living rooms was great
Adz ❀ ()
im gunna say im fed up of hearing the songs from the greatestshowman it gives me multiple headaches. #TheGreatestShowman
Ella ✊ BLM ()
Feel bad to burst the bubble but #TheGreatestShowman is a pretty awful film that glorified a horrific man who enslaved and abused his 'performers' and should only be remembered as evil but some of y'all aren't ready for that conversation
AYSHA ()
I love the greatest showman, need to watch it again. This man said exactly what I thought about #TheGreatestShowman
Wilson James ()
#TheGreatestShowman is absolutely incredible. Can't say how needed that 'feel good' feeling was after this year. A perfect highlight of how integral our industry is and a fundamental reminder that we must do everything we can to cherish, embrace and fight for it.
Han ♡ ()
after watching #TheGreatestShowman tonight i'm literally going to be listening to the soundtrack for the foreseeable future, don't mind me 😌
Michael James-Cox ()
👏👏👏👏👏 @Channel4 for this shade and important message to the Govt after #TheGreatestShowman Sorry about the blur I got so excited by it and not posh enough for a "pause" button.
Emma Jouhin ()
I hope a lot of people watching #TheGreatestShowman saw this message at the end
Nikkinakkinoo ()
#TheGreatestShowman not much can lift my mood at the moment. But this did. Thank you @RealHughJackman
Rachel Snelgar ()
Watching #TheGreatestShowman, just drunk enough to pretend I can sing, doing karaoke in the sitting room mirror to my (fictional) adoring fans 🎶
Patrick Ryan ()
Faced with the daunting thoughts of being unemployed again once these new restrictions are introduced across Ireland tomorrow , I stumbled upon The Greatest Showman on tv ... . Needed this badly tonight . #COVID19 #TheGreatestShowman
CH 💎 ()
I love how #TheGreatestShowman doesn't waste time - it just goes from scene to scene at 100mph. They need a building & within 30 secs they have a full circus with fucking fire & elephants & somersaulting midgets.
🤙🏻 - ()
just watched #TheGreatestShowman for the first time . . and WOW! what a movie! 🤍👌🏼💃🏻🎩❤️.
🎃🍭🕸 𝓚 🕷🍭🎃 ()
What an incredible film. Magical. Emotional. 💕💕💕💕💕🎪🤡🐘 #TheGreatestShowman
Jo Lockwood ()
#TheGreatestShowman that Sunday night/Monday morning feeling made all better by watching this film for the 500th time! 🥰😊🥰🥰😊
DJ Cooper ()
Watched #TheGreatestShowman on @Channel4 why did I need the volume almost to the max to hear it? The adverts throughout made my ears bleed.
JueCal ()
No one reads my tweets but right now I am hoping and wishing that somebody out there is working on a theatre production of #TheGreatestShowman with @raminkarimloo in the starring role. That is all.
Kristen Bailey ()
Just watched #TheGreatestShowman for the first time and my kids pranked me telling me Zac Efron dies at the end so basically I've been sobbing for an hour for NOTHING. My kids are bastards.
🎃Harriett 💙💫🎃 ()
Finally watched The Greatest Showman, now I see why people enjoyed it 😊 I loved the songs beforehand so it was good to sing along while watching it #TheGreatestShowman
Hamid Munir ()
Definitely getting louder be enough roof lifting song 🎵 #TheGreatestShowman
Ellie ()
Can't believe I'm only just watching #TheGreatestShowman for the first time 🙈😩 such a good film
Ciara Lawrence ()
Oh #TheGreatestShowman singa-long to #NeverEnough
Ryan Cox ()
#TheGreatestShowman That last song made the hairs on the back of my neck stand up! Wow!
Ava Austen ()
Watching #TheGreatestShowman Don't even care if you're opinion of me has just plummeted 🤷🏼‍♀️
Dawn Green ()
Love this programme every individual person is unique no matter who you are be proud this is me this is who your met to be #TheGreatestShowman
AnnMarie ()
Currently murdering the songs from #TheGreatestShowman. My poor neighbour 😂. xx
London Calling ()
I can never get enough of Never Enough. My favourite song in the movie ❤️ #TheGreatestShowman
S_Arr_Uh ()
'Never Enough' is still as amazing as the first time I watched this scene. #TheGreatestShowman
Hollie. ()
This is the best song of the film! It's also my funeral song. Get it blasted in church and have everyone crying 😂 #thegreatestshowman
Candice Brown ()
Soooooo late to the game but I had a weird anxiety about watching it- 35mins into The Greatest Showman and I am goosebumped, sobbing and smiling. I know all the songs as I've listened but I just already don't want it to end. @TheMattEvers this is me ❤️❤️❤️ #TheGreatestShowman