#TheRepairShop Twitter Trend : The Most Popular Tweets | United Kingdom
Late Lunchtime Treat Please Vote for Me & Us. Yes you heard right my new show "Jay Blades Home Fix" is up for Best Daytime Show & of course @TheRepairShop is up for Best Factual show. Go to @TVChoice to get voting Thank you.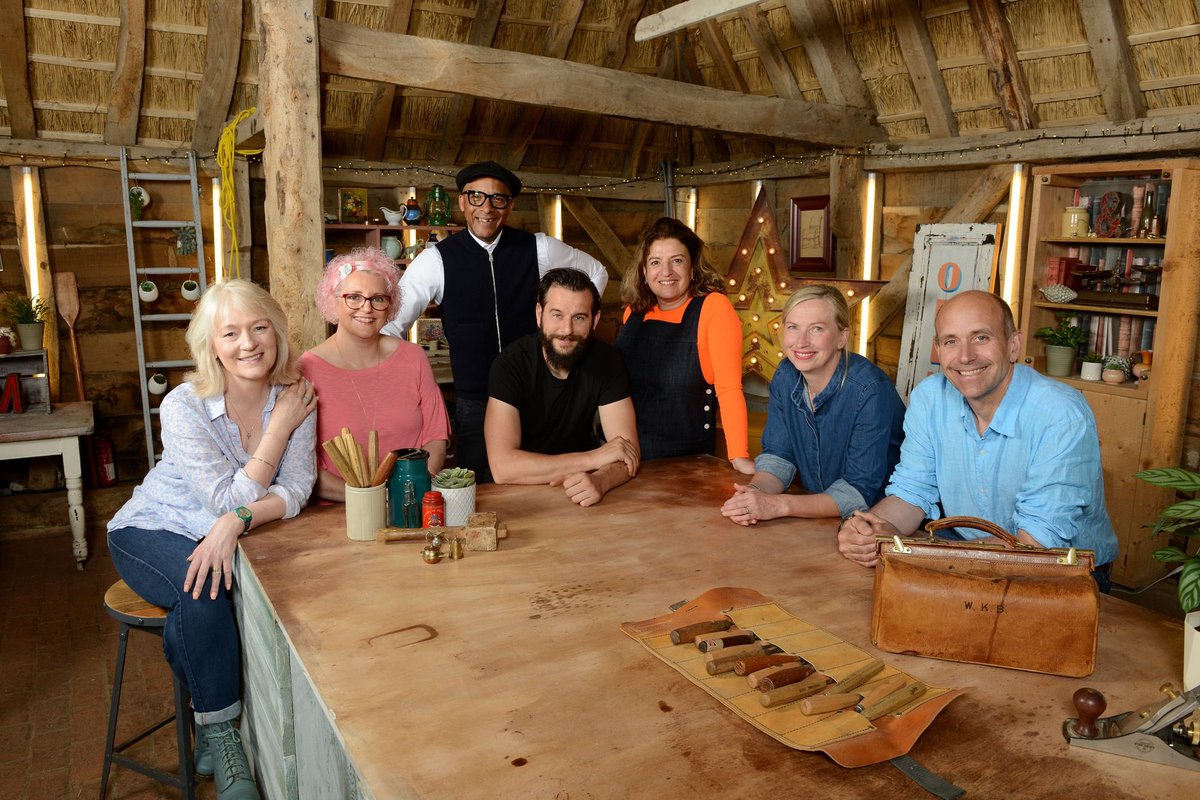 #TheRepairShop on Twitter
LenMarkMe 📻 ()
You can download all the apps or follow people on Insta but for my mindfulness I just watch #therepairshop
Beth tuckey ()
Not wanting to belittle the vile situation we are facing from c-19 and prejudice across the world, @TheRepairShop is the most genuinely kind and gentle show on BBC. It is hosted by amazingly generous and talented people who have no agenda. Thank you @TheRepairShop. #restoredfaith
Angela Turrell ()
@BRENT0N_WEST Another episode of watching with my mouth gaping. Well done everyone on #therepairshop
Susannah 🐌🥂💜 ()
One of the best instalments of #therepairshop yet. Pure brilliance from this awesome team. I would love to see a special programme about their own personal creations and projects and an insight to their passions. How about [email protected] would be very watchable 👍
Terry #stayhome #dontbuythesun ()
That camera was absolutely beautiful, and the sheer joy on the owners face when he saw it ♥️ #therepairshop
Sammy Sam ()
One of my favourites #therepairshop ... I've said it before ... pure calm by such talented people giving such happiness ❤️ at times like these; priceless ❤️
STAY HOME ()
Also, you can tell the man who brought it in wants to learn about it and is so excited to see it working. (Enjoying his accent which reminds me of home, too). #therepairshop
Simon ()
The camera is and I really love the little touches the team add, like the picture in the frame and the little box. #therepairshop
Mike Clarke ()
The guy asking the repair man if he can tell him more about it 😭💔 You cam tell he cares about this deeply. #therepairshop Oh and he gets to fulfill the promise to his brothers 😭
Bermondsey boy ()
One of the best repairs ever. Camera looks amazing. I'd be proud to own it. #therepairshop
Derek (Saints) ()
#therepairshop what skill & craftmanship on tonight's show 👏👏👏👏👏👏👏
Simon ()
Some amazing repairs on #therepairshop tonight. The porcelain bowl isn't my favourite thing ever but what skill Kirsten has.
Ocean girl ()
Ok so watching #therepairshop for the first time - In tears at the reveal of the sweet dish ! What an amazing story ! #latestarter loving it
Jay Blades ()
Late Lunchtime Treat Please Vote for Me & Us. Yes you heard right my new show "Jay Blades Home Fix" is up for Best Daytime Show & of course @TheRepairShop is up for Best Factual show. Go to @TVChoice to get voting Thank you.
Dr Ellie Clewlow ()
Thank you @TheRepairShop and @sewingbee for two hours respite from the surreal political situation, and for the reminder of the power of #craft to bring smiles to people's faces
OB ()
Stunning work again on #therepairshop The before & after on the painting was just incredible !
Thucky 👤 ()
Getting emotional watching a programme about a load of hipsters fixing old shit is totally Midlife Crisis #TheRepairShop
🚀 TheSciFiBard 🦄 ()
Lucia Scalisi is a freakin' restoration ALCHEMIST! 😍👌❤️ #TheRepairShop
Yanto #OurNHS ()
@TheRepairShop To see the family portrait painting so beautifully restored by Lucia Scalisi genuinely took my breath away #TheRepairShop
NatcricketConf ()
Like so many of us, dealing with these times is a challenge; for no obvious reason any given day is either manageable or less so. Today has been one of those 'less so' days but watching @TheRepairShop this evening has been a salve for the soul. It's pure therapy. Thanks #BBC
Andy Kelly 💙 ()
With all the bad stuff going on, @TheRepairShop is just great telly. Tonight, Lucia Scalisi is just a genius. #TheRepairShop
Charlotte Knight ()
The restoration of the painting is one of the best I've seen on #therepairshop - so much work, looked incredible.
Simon Carter ()
The painting restored by Lucia on #TheRepairShop was absolutely stunning,an unbelievable transformation.👏👏👏👏
Dave 😷☣🦠 ()
I always find myself sobbing at #therepairshop. That portrait restoration was amazing.
Jill Mansell ✨🥂💛📙💛🥂✨ ()
Ahh, Chris with the portrait on #therepairshop is so lovely. I used to work with her at the Burden Neurological Hospital many years ago. What a brilliant repair and restoration!
Sarah Gibbons ()
The transformation of the painting on #RepairShop is incredible! #therepairshop @TheRepairShop Wow!
Mike Saffery ()
Restoration of that painting is amazing. This programme never disappoints. #therepairshop
FranS #RejoinEU #ElectoralReform 🇬🇧🇪🇺🇩🇪🌹 ()
That painting is amazing. What an incredibly patient and steady hand. Fabulous! #therepairshop
Anna Rowe ()
Lump in my throat and tears in my eyes again watching #therepairshop . That painting, just wow. What a gift 💛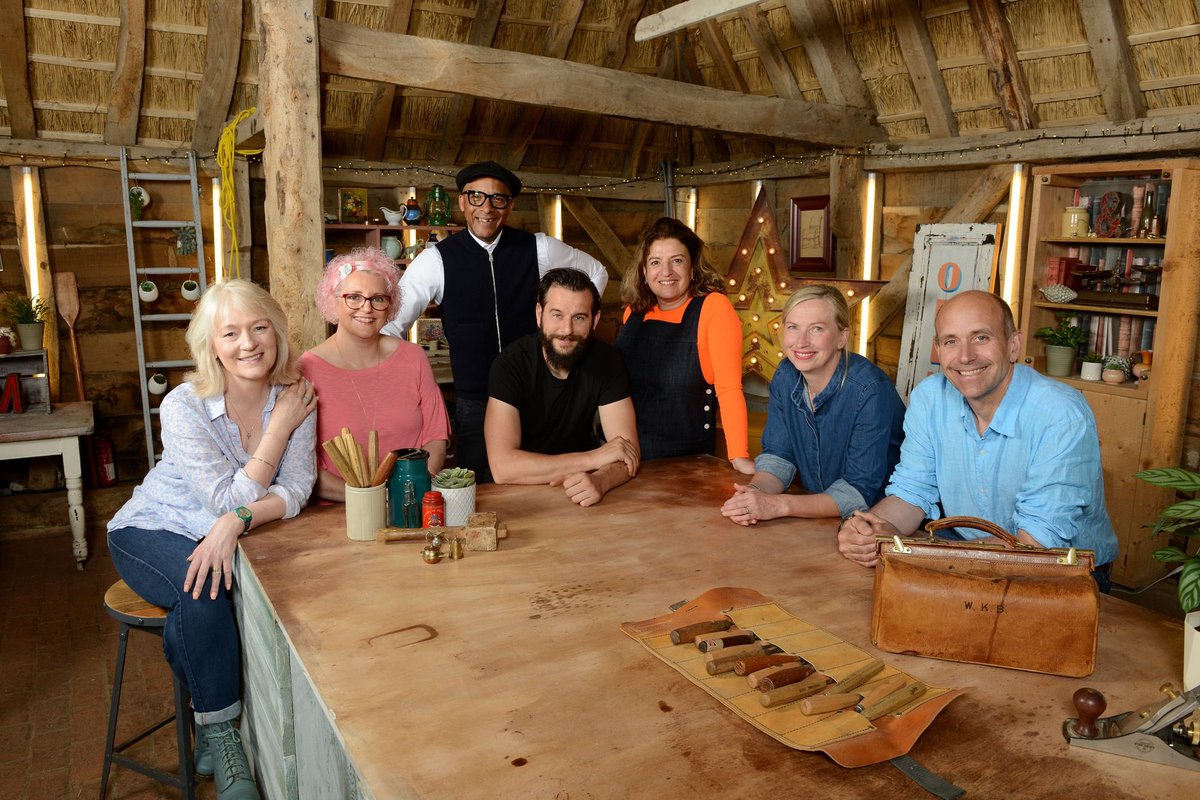 Mick ()
OMG that portrait on The Repair Shop! Fantastic! Those people on there are incredibly talented #therepairshop