#ThisMorning Twitter Trend : Most Popular Tweets | United Kingdom
Today marks 11 years of @Schofe and @hollywills presenting together on #ThisMorning, so we wanted to take a look back at that very special moment! ❤️ To see Phillip react to his first day on This Morning, head over to our YouTube channel 👉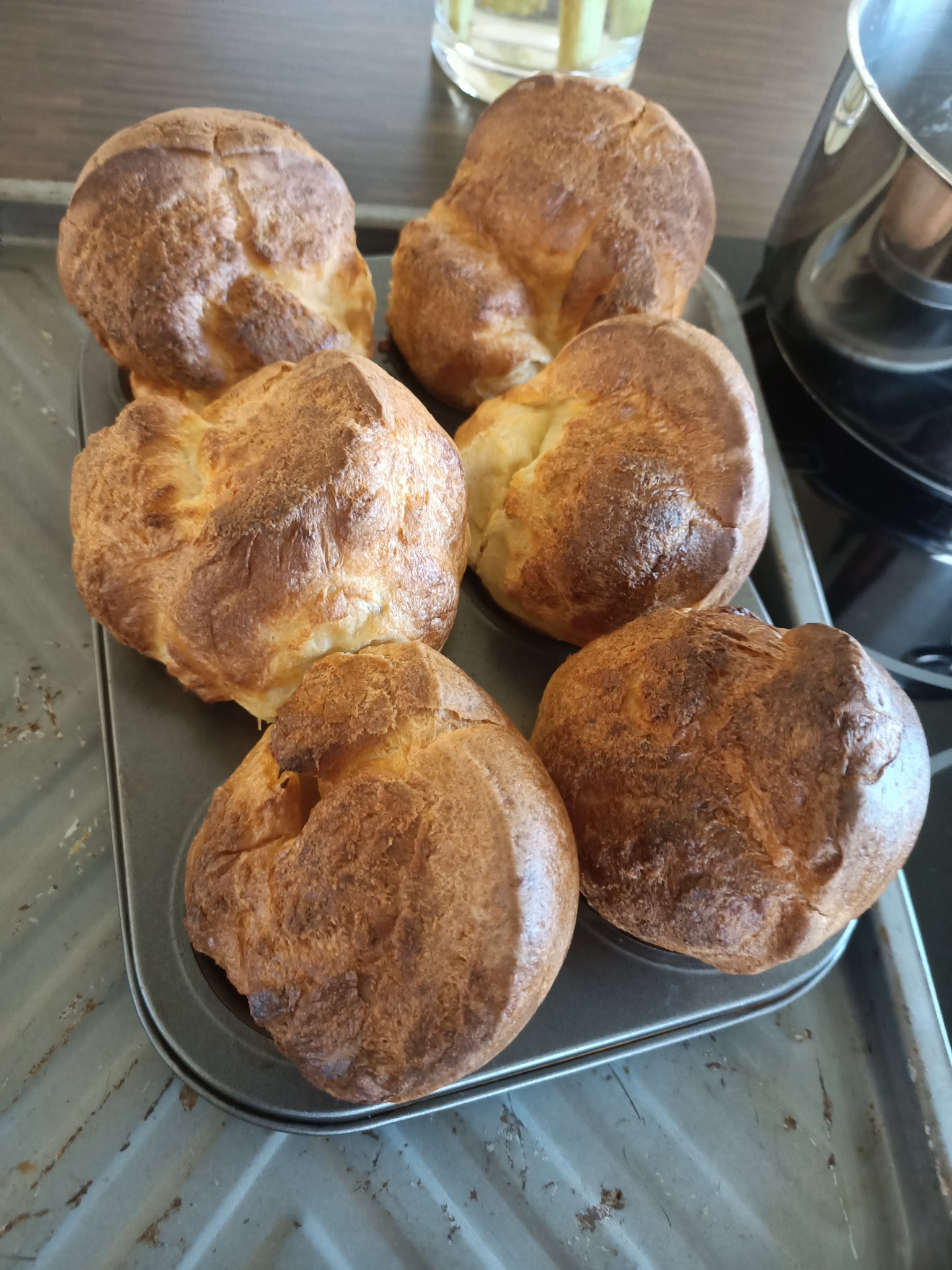 #ThisMorning on Twitter
J🕊 ()
#ThisMorning I look up from working and I see Santa on the tv. WTF? Guarantee the stupid producers will ram Christmas down our throats from now until then even though Christmas is looking likely to be a bit shit for everyone this year. Twats.
Maimie McCoy ()
Big thanks for having me and my fat rascals @thismorning 🎉 Dream dress by O Pioneers
Matthew Wright ()
Watching and listening to @Schofe discussing his own mental health in tears 😪... important bit of telly that. Good one @thismorning 👍
Janhvi ()
wanna send a massive congratulations to the cast of six on #thismorning !!!! you were all excellent. it's so important that theatre gets represented on tv and that poc representation is noted alongside it. well done and ignore all the vile comments the old white men make xx
Matt Barson ()
@thismorning @RobbieRinder Did people SERIOUSLY not learn from the last time they were panic buying?? Shall I remind you of the NHS nurse that was in tears because she couldn't get any basic essentials?? You lot panic buying need to have some sense shaken into you!! 😡😡😡😡
This Morning ()
With nearly half of hospital trusts still imposing a Covid-related ban on partners of pregnant women attending either scans or labour, @DrLarisaTV says something needs to Find out more 👉
This Morning ()
Who knows what @hollywills thinks our #ThisMorning candle smells of?! 😂
The Mindsculpter ()
what??? Did I hear right? The virus thrives on the things that make life worth living, the socialising, especially when people get close to each other... What is this man smoking or snorting?? How can anybody take these guidelines seriously!!🤦🏽‍♀️
This Morning ()
Have you had a headache over the past few weeks? Have you considered that it could be caused by the weather? Here @DrZoeWilliams gives you some top tips on how to keep them at bay!
Andrea ()
I just sneezed have I got coronavirus? #Thismorning also no way has Josie climed Ben Nevis in a few hours 😂😂
Apu ()
Do you need a toilet roll doing a marathon in case you get the runs I'll get me coat 🧥 #ThisMorning
💫Lisa💫 ()
😆😆😆😆😆 I know where I'm wasting my time! 🙊🙊🙊🙊🙊 #ThisMorning
Rachel⚘ ()
Who the fuk is an organised mum really? Seriously? When you plan things fuk up!!! Stick your book📚📚#thismorning
Apu ()
My friend @swilliams73 has a fear of Vax ads , please get the speakmans to help #ThisMorning
This Morning ()
A very special #SpinToWin for the very inspirational @signalongwithus! ❤️ #ThisMorning
TheSpeakmans ()
Struggling with a fear or phobia? We're here today @thismorning to take your calls. We'll share some tips for you to tackle your biggest fears.
Ultimate Steps ()
📺 TV | This Morning @OfficialSteps are heading to your TVs! Tune into @thismorning next Tuesday to catch them chatting to Phil & Holly This Morning | ITV | 22 Sep from 10am
J🇬🇧🇳🇬🦁❤ ()
And underneath the kilt shop is a secret independent agency of immaculately dressed gentlemen, ready to save the world #ThisMorning
NiceGuyAlbi 🇬🇧🇭🇰 ()
Imagine having 2 sons and Gary Lineker being the least embarrassing one. 🥴 #ThisMorning
White People Eggs🍳 ()
To be fair, Michael McIntyre is a 's been social distancing from humour for Decades! #thismorning
Lisa Jane riley ()
I'm watching @thismorning @itv listening to Dr Phillipa talk so openingly about bowel cancer,she is incredibly brave and her strength is coming through the tv,I was crying when she explained being alone during surgery in lockdown. It's heartbreaking,she's so young. #brave #cancer
Andrew Neil ()
Another quick appearance on This Morning ... err this morning ... sometime after Plenty news to talk about. @thismorning @ITV
NattyPablo ()
Said a lil voice in my head! The world is yours for the taking! #thismorning via @YouTube
Tina ()
#ThisMorning "The view up here is Spectacliar" 🙄 I bet she got dropped up there by a helicopter!
Sezza ()
#thismorning well done Alan Carr. Great cause. Love how Alan can laugh at himself and comes across as a decent lovely man
Jamie Bolton ()
What's Alan doing on again? He's already been on this morning? 👀 #ThisMorning
This Morning ()
Today marks 11 years of @Schofe and @hollywills presenting together on #ThisMorning, so we wanted to take a look back at that very special moment! ❤️ To see Phillip react to his first day on This Morning, head over to our YouTube channel 👉
This Morning ()
Thank you @jamesmartinchef for the legendary Yorkshire puddings today! ❤️🍴 What do you have with yours? Should they be sweet or savoury? Let us know! 👇
Zack ()
Hello I am a university student and I almost cannot finish my university studies because of the lack of money. Please if you can help, even for $ 1, do not be stingy with it, please help By bitcoin blockchain : #ThisَMorning #seَarch
James Martin ()
Thanks to all the @thismorning team and enjoy all the yorkies left over