Tim Robinson Twitter Trend : The Most Popular Tweets | United Kingdom
Acclaimed Connemara writer Tim Robinson dies at 85 from coronavirus, a fortnight after his wife Mairead. RIP via @IrishTimesBooks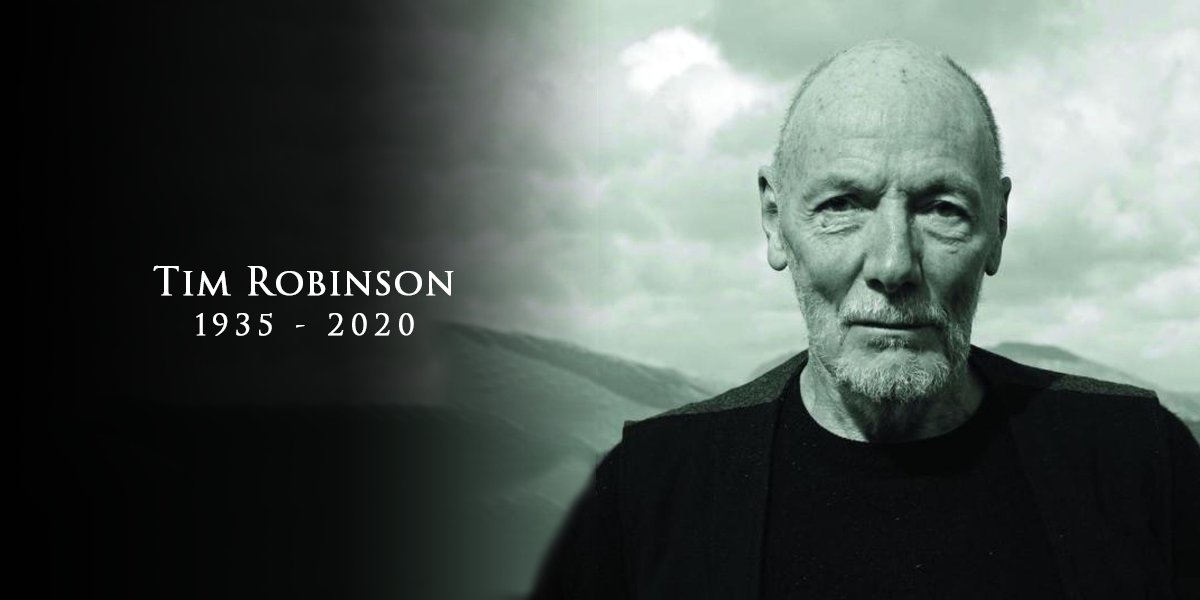 Tim Robinson on Twitter
FRESH MODERN NEWS ()
RIP Tim Robinson (cartographer) @TheTweetOfGod #TragicDeaths 💔💐 #TimRobinson(cartographer) add some flowers to their gravestone at
President of Ireland ()
Tim Robinson was a scholar who ... sought to draw attention to the incalculable value of the natural world and the threats that exist to our linguistic, cultural and physical heritage. Statement by President Higgins on the death of Tim Robinson:
Tim Robinson author and cartographer dies from coronavirus, I have his maps of the Aran Islands framed in my living room RIP
Laurie Ann ()
Author and cartographer Tim Robinson dies from coronavirus via @rte
Brian Dillon ()
Back here briefly to say how awfully sad I am to hear of the death of Tim Robinson, two weeks after his wife Mairéad. Discovering his work (via @TheDublinReview) changed everything.
Raymund Ryan ()
Acclaimed Connemara writer Tim Robinson dies at 85 from coronavirus
Tuairisc.ie ()
TIM ROBINSON 1935-2020 - an sárscríbhneoir agus saoi a chuir Conamara ar an mapa tar éis bháis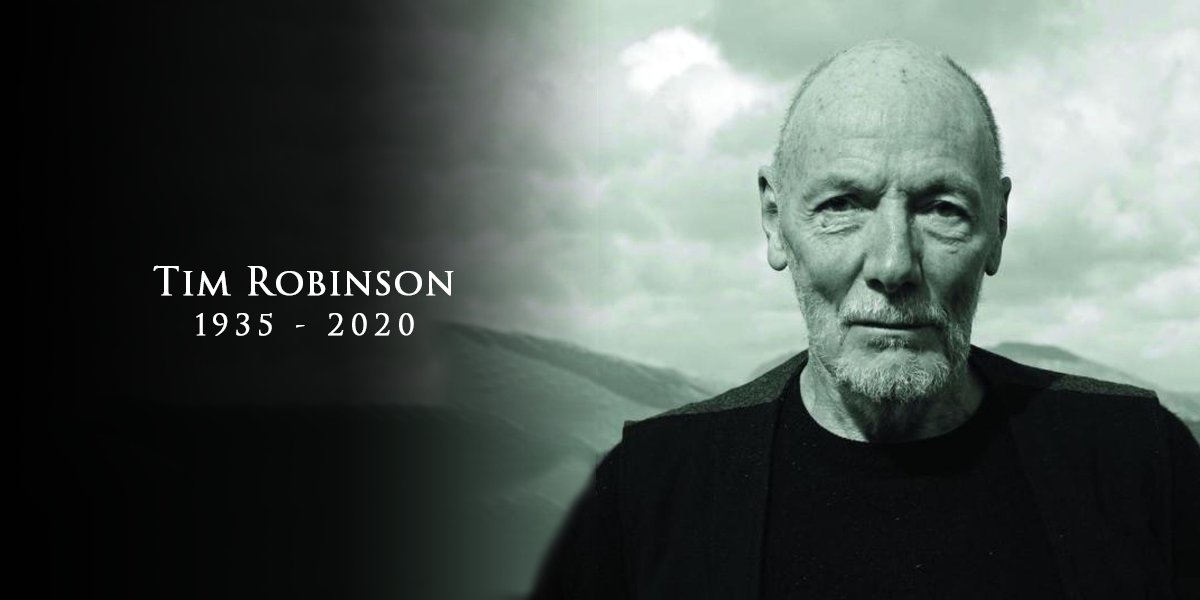 Jack Mags on quarantour ()
Introducing I THINK YOU SHOULD STAY HOME, A Tim Robinson sketch bracket. 32 entries, consisting of every* sketch from ITYSL and The Characters
Rosita Sweetman ()
@DeeMcQuillan that is so sad about Tim Robinson and his wife xxxx such an amazing couple xxxx heartbreaking
Paul Clements ()
Sad news on the death of the writer and extraordinary cartographer Tim Robinson who mapped an ABC of the west of Ireland: Aran, Burren, Connemara
Hot Press ()
President Michael D. Higgins has penned a heartfelt tribute to the late Tim Robinson, best known for his detailed writing about Connemara and the Aran Islands, who died today.
Pádraig Kenny ()
Sad news about Tim Robinson. I had the pleasure of interviewing him once when his book The Last Pool of Darkness came out. He was a gentleman and a wonderful writer.
Ronan Delexical ()
No mention of Tim Robinson on @rtenews Six One? Or did I miss it? Bill Withers mentioned.
Andrew Bannister ()
RIP Tim Robinson. A great writer and cartographer. Here's a map of the Aran islands he created that was blown up for the exhibition 'Coast-Lines' @IMMAIreland a few years back
Deirdre Ní Loingsigh ()
Tá an-bhrón orm a chloisteáil faoi bhás Tim Robinson. Tá oidhreacht shaibhir saothair fágtha ina dhiaidh aige. Suaimhneas síoraí dó.
Martin Doyle ()
Acclaimed Connemara writer Tim Robinson dies at 85 from coronavirus, a fortnight after his wife Mairead. RIP via @IrishTimesBooks
Sinéad Gleeson ()
I wore the network of tender little fields and bleak rocky shores of Aran into my skin until I could have printed off a map of them by rolling on a sheet of paper. RIP Tim Robinson. His Aran islands & Connemara books are some of the best nature writing.