Beal Twitter Trend : Most Popular Tweets | United States
Bradley Beal has recorded his 5th career 50-point game, most in Wizards franchise history. Beal joins Stephen Curry (3) and Jayson Tatum (2) as the only players with multiple 50-point games this season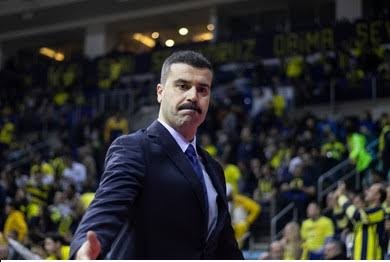 Beal on Twitter
KBs GOAT ()
Players to have multiple 30+ PPG Seasons (Modern Era): Jordan: 8x Iverson: 4x Dantley: 4x Kobe: 3x Harden: 3x LeBron: 2x Durant: 2x Gervin: 2x Wilkins: 2x Curry: 2x Beal: 2x Two new additions to the list
MVP 🌫 ()
One of the dumbest takes I saw coming into the season was that Russ was gonna steal shots from Beal. Probably the most casual take ever.

Alex Kennedy ()
Steph Curry: There are a lot stronger, faster, more athletic guys out but I try to counter that by never staying in the same spot for more than a second and covering as much ground as possible and never getting [I] tire other guys out.
Washington Wizards ()
17-6 TO CLOSE THE SEASON. Beal 25p-6r-4a Westbrook 23p-15r-10a Lopez 18p-6r #WizHornets | @GEICO
𝓓𝓣𝓤⚡️ ()
Westbrook & Beal combine for 4/19 from the field Wizards down only 4 If they can turn it up , they can seal this game.
J 🐳 ()
Russell Westbrook has 6 pts and is 2/8. Bradley Beal has 5 pts and is 2/11. If one of them steps up and we continue to guard the 3 pt line, we win the game. Literally simple as that‼️
Bullets Forever ()
RoLo, Rui, Davis, and Gafford are 14/23 from the field. Russ and Beal are 4/19. It's going to be on the guards to turn it around! They're still in this game!

The Pettiest Laker Fan 🤫 ()
Petty in the post-Episode 3 Preview: Kent Blasemore x Bradley Beal, THT shot, Petty moment of the week 🤫 , and much more. #TalkSoon #lakeshow OUT FRIDAY
Tancan ()
Beal'sız Wizards'ı da takdir etmek lazım ama Wizards en büyük silahı olan tempoyu kaybettikçe Brooks'un maçı izlemesi fenaydı...
The Brodie Brasil 🇧🇷 #JustiçaWestbrookiana ()
Infelizmente o prime Brad Beal e a melhor versão de playmaker de Russell Westbrook foram ridiculamente desperdiçadas nas mãos de Scott Brooks. Da mesma forma que Billy Donovan desperdiçou Carmelo+Paul George e Westbrook uns anos atrás. Russ não tem sorte com técnicos.
NBA Memes ()
Steph Curry looking at Kent Bazemore in the Warriors locker room after trolling Bradley Beal
95.7 The Game ()
"I guess you can't joke I ain't got time for all that Twitter trash." Kent Bazemore on feud with Bradley Beal
𝕵𝖔𝖘𝖍🐸 ()
Beal really just tweet about bazemore for like 1 hours and bring up Steph like he would care
Shams Charania ()
Beal underwent MRI today that ruled out significant injury to the hamstring, sources said. But he is ruled out Monday vs. Atlanta and his status is uncertain for the remaining regular season games Wednesday, Friday and Sunday.

Chris Smoove ()
Beal 50 Pts! Westbrook Game Winning Block OT on LeVert! Ties Trip Dub Record! 2020-21 NBA Season via @YouTube
𝐒𝐆𝐀⁴𝕄𝕀ℙ-(21/46) #BLM ()
It's still crazy to me that Russ has to get a 30 point triple-double along with a Beal 50 piece just to win by 1 over the pacers.
Sergio Andrés ()
Que no sea nada lo de Bradley Beal. Porque vaya pedazo de historia son estos Wizards. Con Russell Westbrook haciendo historia (cambiando su narrativa) y el propio Beal anotando sin parar. Novenos ya. Y equipo peligroso. Candidato a susto.
Washington Wizards ()
MOVING UP. Beal 50p-5r-2b Westbrook 33p-19r-15a-2b Hachimura 13p-6r #WizPacers | @GEICO

ESPN Stats & Info ()
Bradley Beal has recorded his 5th career 50-point game, most in Wizards franchise history. Beal joins Stephen Curry (3) and Jayson Tatum (2) as the only players with multiple 50-point games this season
NBA ()
❗️ 44 PTS for Bradley Beal ❗️ Midway through the 4th quarter on NBA 5-point game.
NBA ()
Russ sets up Russell Westbrook has tied Oscar Robertson for the most triple-doubles in NBA history with 181! 📺: NBA TV
Mundo Deportivo ()
#NBA | 129-131: El escolta gana el partido para Washington y el base registra triple-doble número 180 de su carrera, a uno de igualar el récord de Oscar Robertson
Alex. 👋 ()
NBA Scoring Leader Update (if Steph is done): Curry (34 so far) Beal (28 tonight) Steph leads by ~29 points
Ricardo Sobenis ()
@GSWarriorsLATAM Lo más importante además de los 34 de Steph hoy? Bradley Beal no pasó de los 30 puntos hoy.
Grant Liffmann ()
Steph Curry came into the evening leading the NBA in scoring at ppg, ahead of Bradley Beal at Tonight, Steph has 34 pts through 3 quarters so far, with a chance to extend his NBA scoring lead over Beal who dropped 28 pts
Washington Wizards ()
He was double-teamed and face-guarded all night, but Beal came through with 28 points, five rebounds, and five assists in our OT win! 🐼 #WizRaptors | @RealDealBeal23
Washington Wizards ()
Extra time starts now. Beal 24p-5r-5a Neto 23p-3a Westbrook 11p-15r-15a #WizRaptors | #DCAboveAll
Fred Katz ()
Lots of late-game struggles for the Wizards tonight, and they're going to overtime against the Raptors, tied at 115, with a chance to redeem the final couple of minutes. • Beal 24-5-5 • Neto 23 pts • Westbrook 11-15-15 • Lopez 17 & 6
Bullets Forever ()
They had so many chances to safely foul. I mean they deserve this. These are vets on the floor. Beal, RW, Neto, Bertans, Lopez. These aren't young players.
Wizards Türkiye (30-42) ()
Westbrook götünden paslar çıkarıp asistler yapmayınca ve Beal saçma sapan sayılar atmadiginda Scott Brooks