Billy Hamilton Twitter Trend : Most Popular Tweets | United States
We've acquired OF Billy Hamilton from San Francisco for RHP Jordan Humphreys. #Mets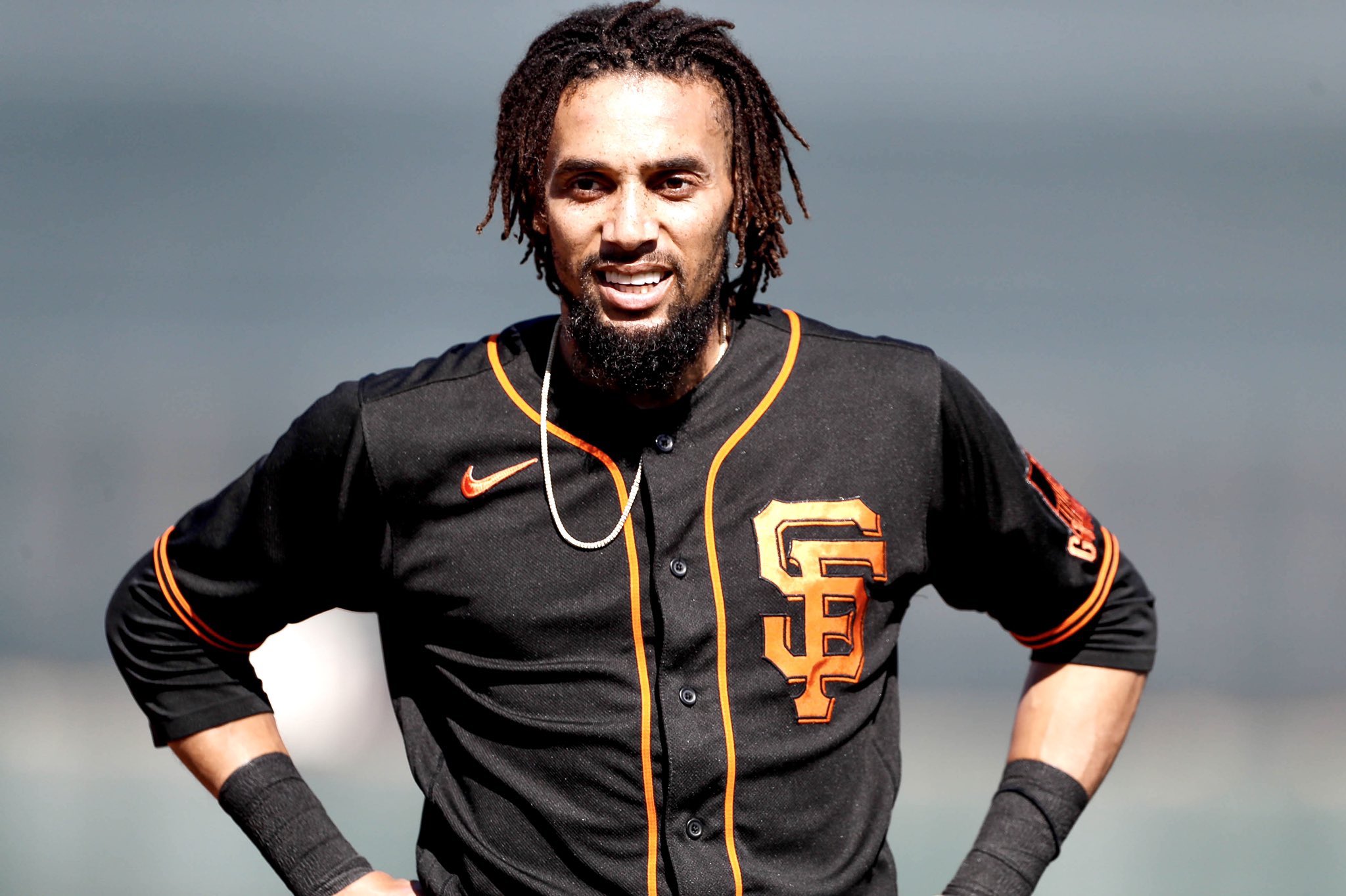 Billy Hamilton on Twitter

K_g_1 ()
@PSLToFlushing @MarcCarig Was the Billy Hamilton trade made knowing there was going to be an issue with Cespedes?
MetsFanClub ()
I find the #Mets fascination with Billy Hamilton a strikeout prone, no power, .242 career hitter that will never win you any games, just because he's a "speedster" & a slightly above average fielder? Perhaps I'm missing something
Double G Sports ()
The Mets have acquired Billy Hamilton in a trade with the San Fransisco Giants -Eli Fishman -
Jacob Resnick ()
Trading a prospect for Billy Hamilton is somehow not the craziest thing the Mets did today.
Mark W. Sanchez ()
Kapler cited the roster crunch coming and said of Jordan Humphreys: He's a strike thrower and a real prospect for the Mets, and we're excited to have him. #SFGiants
Kenny Herzog ()
Saw the Mets signed Billy Hamilton. Apt for a season just hoping to run out the clock.
Danny Abriano ()
Billy Hamilton hit 218/.289/.275 in 119 games last season, so he's basically a pinch-runner and nothing else since you can't justify his bat ever being in a lineup, even if he's in there for defense. So the Mets have that going for them, which is nice.
Ilana Keller ()
This is me not drawing any clever connections about #Hamilton coming to New York #LGM via @AsburyParkPress
Marc Weber ()
@AnthonyDiComo Most stolen bases since 2014: Billy Hamilton 286 Dee Gordon 264 Starling Marte 187
Marc Weber ()
Most stolen bases since 2014: Billy Hamilton 286 Dee Gordon 264 Starling Marte 187

Jason Azzi ()
Sf Giants have traded Billy Hamilton to Mets for Pitcher Jordan Humphrey Humphrey has 80 strikeouts in 69 2/3 inning with era
Brandon ®️ ()
@BravesNinja For the former Brave Billy Hamilton we got for a top 14 prospect 🙄#LGM lol
Kid Phantasm ()
Hey, the Mets signed Billy Hamilton. If this was 5 years ago I would be excited about it.
Ernest Dove ()
As it stands right now the Mets have essentially traded: 24 yr old MLB lefty reliever Blake Taylor 20 yr old prospect Kenedy Corona 24 yr old prospect Jordan Humphreys To acquire Billy Hamilton
RADIO.COM Sports ()
The Mets made a deal on Sunday with the San Francisco Giants to bring in lightning-quick outfielder Billy Hamilton to add some depth to their roster. 📝 @jphealy
Keith Leveroni 🇮🇹🇺🇸 ()
Billy Hamilton will always be Forever Giant!!! Damn that was quick 🤣🤣 #SFGiants
Nelson Maldonado Jr. ()
Mets strike trade with Giants for speedy outfielder Billy Hamilton #mets #lgm
GENY Mets Report ()
NEWS: According to @AnthonyDiComo, the #Mets have traded RHP Jordan Humphreys to San Francisco for OF Billy Hamilton. #LGM
KNBR ()
#SFGiants trade Billy Hamilton to Mets for pitching prospect (via @MarkWSanchez)
Casey At Da Bat ()
Giants, why we gotta trade away Billy Hamilton? He was one of the only fun players on the team, a guy whose base stealing could come up huge in so many close games
Justin Toscano ()
Jared Hughes had a great year in 2018. People ask him why. His answer: Billy Hamilton was my center fielder.
Michael Natale ()
Billy Hamilton will certainly provide the #Mets with speed and defense
Pat Ragazzo ()
Jared Hughes is back. Brach and Gsellman hopefully not far behind. Mets also trade for CF Billy Hamilton
Elisa ()
So, MLB Trade Rumors: Mets Land Billy Hamilton from Giants for Jordan Humphreys
Eric Gordon ()
@Buster_ESPN This might be the only time you'll see billy Hamilton not run from one point to another
ANGEL ()
@ajeezus_ That kid was horrible check his stats . I wont consider that a prospect lol really rather have the veteran leadership and speed and defensive billy Hamilton brings

SNY ()
The Mets have made a trade for Billy Hamilton
Andersen Pickard ()
The New York #Mets acquired outfielder Billy Hamilton from the San Francisco #Giants for right-handed pitcher Jordan Humphreys.
SFGiants ()
OFFICIAL: #SFGiants have acquired RHP Jordan Humphreys from the New York Mets in exchange for OF Billy Hamilton. Humphreys will be optioned to the Alternate Training Site.
New York Mets ()
We've acquired OF Billy Hamilton from San Francisco for RHP Jordan Humphreys. #Mets