#BMovieManiacs Twitter Trend : The Most Popular Tweets | United States
Fear will keep the local Maniacs in line. P Cush says see ya next week! #BMovieManiacs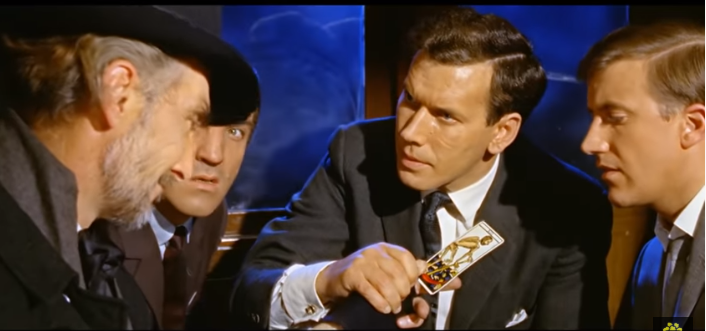 #BMovieManiacs on Twitter
Chuck Groundhog ()
@b_moviemaniacs Good show! Thanks for the good show, you chap! Chao! #BMovieManiacs
CineWolf ()
Ah so much Christopher Lee is ok with me. Thanks gang & @b_moviemaniacs 🖖Have a great weekend! #BMovieManiacs
Andrew Coleman Francis livetweets ()
Thank you so much to @b_moviemaniacs for hosting and giving us this fantastic print! Thank you so much to the people who chat here each week! Have a great and safe three day weekend (if applicable)! Stay safe! #BMovieManiacs
Rusty Cyberman 🏴󠁧󠁢󠁳󠁣󠁴󠁿 ()
Let that be a reminder #BMovieManiacs about the kind of riff-raff you can meet with a 2nd class ticket on British Rail.
Shane ()
Don't forget to only water your plants an appropriate amount, to a public domain drum solo. #BMovieManiacs
Laura Lee ()
Luckily for the other passengers, the freak meteor only hit a single train car, containing the 5 unlucky victims. Oh who wrote this sh-? #BMovieManiacs
Alicegoestothemovies ()
Well, it was slow but colorful .. so thank you and happy VDay #BMovieManiacs
Cosmos Mariner ()
Hey, Grim Reaper gets bored & depressed w/his job. He has to come up w/creative things to help him cope. #BMovieManiacs
BMovieManiacs ()
Fear will keep the local Maniacs in line. P Cush says see ya next week! #BMovieManiacs
Alan Smithee ()
Was that an ending? I have questions. Many, many questions. Thanks Maniacs. #BMovieManiacs
Ian F. Hood 🇨🇦 ()
#BMovieManiacs That was good fun, thank you @b_moviemaniacs and friends!!! Have a great weekend!
Thea Sabin ()
Peter Cushing looks only slightly less skeletal with skin. Thanks for a halfway decent movie (and some yummy Christopher Lee) #BMovieManiacs !
Joe Blevins ()
I am Torgo. I take care of the place when the Master is away! #BMovieManiacs
RLJenkins ()
"This town isn't big enough for two Doctors" #BMovieManiacs
Tim Monteith ()
And then the real vampire broke the fourth wall. The end. Well, this has been a fun train ride. #bmoviemaniacs
RLJenkins ()
Critic Christopher Lee must have a YouTube Channel. "Landor Candor: Does It Suck?" #Bmoviemaniacs
Queen of Noirs ()
Oh dear. An imperious asshole. I wonder if he is going to meet a bad end? #BMovieManiacs
Mike Dumas ()
The Count Dracula/Arthur Holmwood reunion absolutely nobody expected, or wished for #BMovieManiacs
Laura Lee ()
The real kick in the teeth is that Biff learned his lesson about stealing music because the other song in his pocket was a little ditty called The Long And Winding Road and the voodoo priest passed those lyrics on to a couple of guys he met on the street #BMovieManiacs
Shane ()
"A work of notable incompetence." I see he's reading the reviews. #BMovieManiacs
Andrew Coleman Francis livetweets ()
Assemble my destiny! We will only make fifteen or twenty more movies together, Cushing! #BMovieManiacs
Joe Blevins ()
So we all turn into emaciated chimps with bad posture? #bmoviemaniacs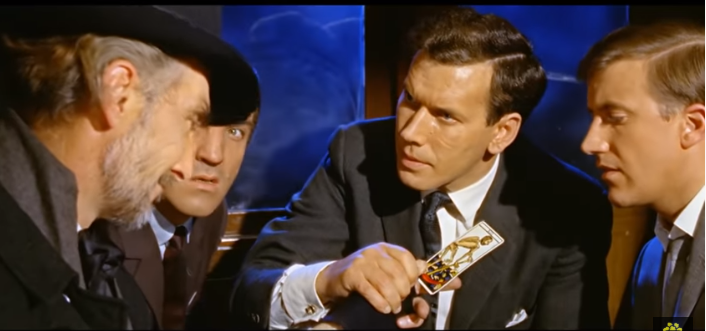 Marcy aka CondimentGrrl ()
It would be awesome if this was just a long setup to get this guy to stop making music. #BMovieManiacs
𝔾𝕒𝕪𝕖𝕣 𝕋𝕙𝕒𝕟 𝕋𝕙𝕠𝕦 🧚🏼‍♂️ ()
Voodoo guy is all "This is great stuff - it's gonna be a huge hit!" #BMovieManiacs
Marcy aka CondimentGrrl ()
This is the worst suffering of all. It's only single malt scotch. #BMovieManiacs
𝔾𝕒𝕪𝕖𝕣 𝕋𝕙𝕒𝕟 𝕋𝕙𝕠𝕦 🧚🏼‍♂️ ()
Do people really not leave a light on when they know they'll be home late? #BMovieManiacs
Joe Blevins ()
It looks like the Sixties threw up all over this place. #bmoviemaniacs
Marcy aka CondimentGrrl ()
The plant is RIGHT THERE and it could have ended all our suffering. #BMovieManiacs
Joe Blevins ()
Oh, man! That in more ways than one! #bmoviemaniacs
Marcy aka CondimentGrrl ()
I have never rooted for the forces of evil so much. #BMovieManiacs