Buccaneers Twitter Trend : Most Popular Tweets | United States
Most AP all-pro selections over the past 5 seasons (1st & 2nd, 2/2) Broncos - 7 Browns - 7 Buccaneers - 7 Cardinals - 7 Dolphins - 7 Giants - 7 Texans - 7 49ers - 6 Chargers - 6 Titans - 6 Jaguars - 5 Lions - 4 Raiders - 4 Jets - 3 Football Team - 2 Bengals - 1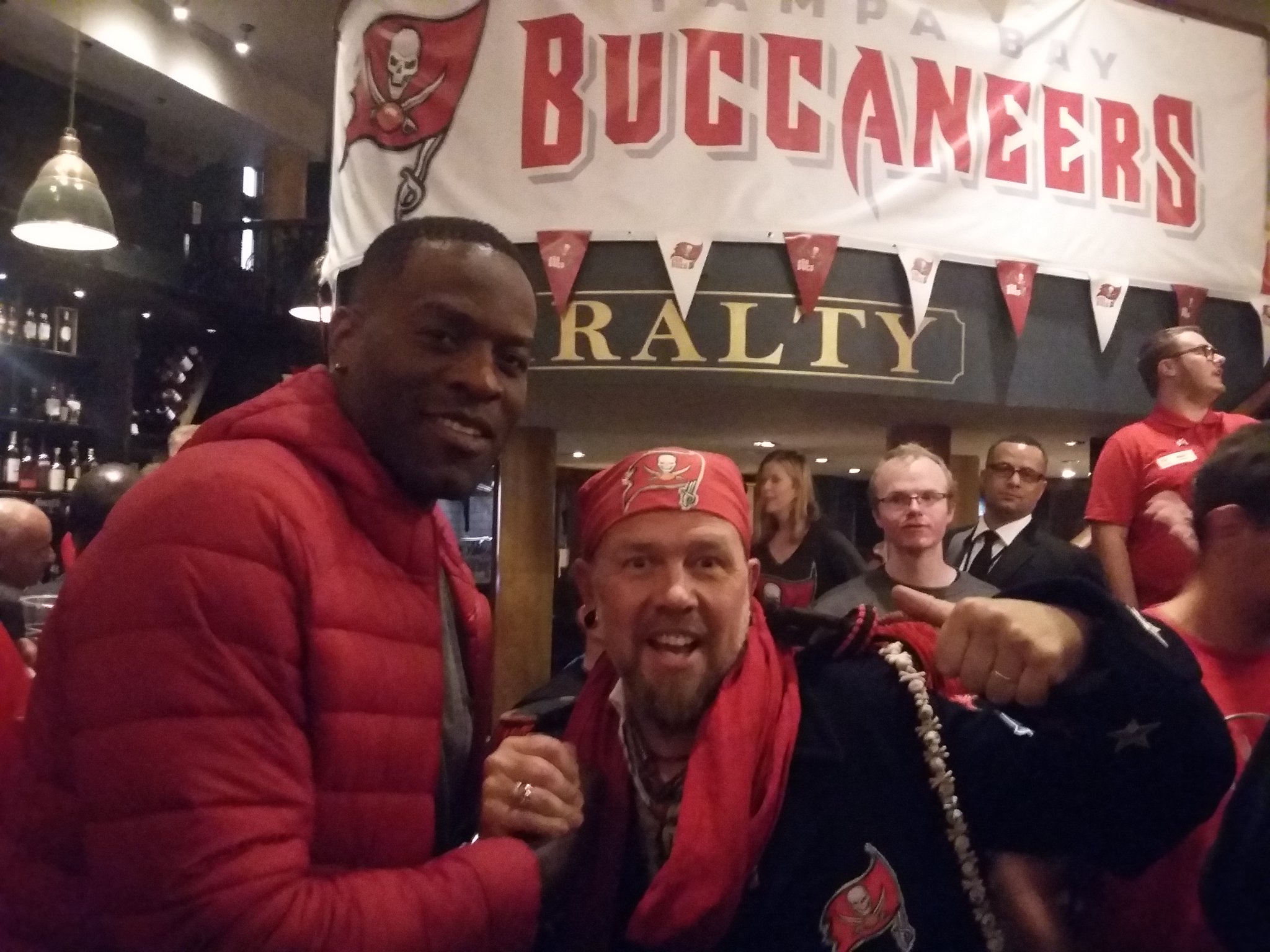 Buccaneers on Twitter
Austin Moore-Farrow ()
This is one of the worst sports tweets ive ever seen. The Buccaneers & Chiefs each got 2 rings. Fans are relevant to success.
Iscoredtickets ()
Tampa Bay Buccaneers on Yahoo! Sports - News, Scores, Standings, Rumors, Fantasy Games : Former Tampa Bay Bucs Receiver Vincent Jackson Found Dead In Florida Hotel Room: Former Tampa Bay Buccaneers NFL wide receiver Vincent Jackson was found dead Monday…
Bucs Police ()
@jameis1of1 You're under arrest for this horrendous take. Please lawyer up because you're looking at 5-10 years minimum!
Aaron ()
@Austin43329657 @Buccaneers Hey didn't the refs bail the chiefs out last Super Bowl?
The_real_puddin_tang ()
@Buccaneers I would have to say @TomBrady because he brought a team playing individually to a team playing as & Finally a good leader. Therefore all the players are my player one team is how I see it
Roytime ()
@Buccaneers Derrick Brooks and John Lynch are my favorites. However, if I had to choose a Team it would have to be the LV Champs! I love the chemistry. Come on Bucs front Office keep them together!!!
NFL Stats ()
Most AP all-pro selections over the past 5 seasons (1st & 2nd, 2/2) Broncos - 7 Browns - 7 Buccaneers - 7 Cardinals - 7 Dolphins - 7 Giants - 7 Texans - 7 49ers - 6 Chargers - 6 Titans - 6 Jaguars - 5 Lions - 4 Raiders - 4 Jets - 3 Football Team - 2 Bengals - 1
Sandman The Producer ()
Been on cloud 9 since @Buccaneers won the chip. I been telling y'all. Now y'all gotta live with it.
Nariemi(ナタリー) ()
@buccaneers_jp そうですね😁 オープン戦すら始まってないですもん。
Natesaintlouis ()
@Buccaneers Tom Brady And Rob Gronkwiski And Mike Evans And Leonard Fournette and Antonio brown And Shawn Murphy Bunting And N Suh And scotty miller And Chris Godwin And Jason Pierre-Paul
Rebecca Joy Perez ()
@RobGronkowski just got our new Buccaneers gear. The hubby @dalyxp says that he thought he hated all the Patriots players, but turns out he just hates Belichick.
Phoenician_x ()
@Buccaneers TB12!!!!!!!💍💍💍💍💍💍💍🏈🏈🏈🔥🔥🔥🔥🔥🔥👍👍
NFL México ()
A Godwin le importan mucho los @Buccaneers quienes ya le dieron un campeonato, es momento de regresarles algo a #NFLMX #GoBucs
Veska Ivanova ()
El dueño de una tienda de muebles en Houston apuesta 3,46 millones de dólares por los Buccaneers via @EFEnoticias
Steven Verucci ()
@DevinWhite__40 You know what's crazy I live in Delaware/Philadelphia area and never really seen other buccaneers fans and all the sudden I see at least 5 a day it's so sad I been loyal since day and people just get to jump ship to us smh
RIP DINOSAUR 🦕 ()
Yikes lol K. Johnson, Dunn, King, Alstott, Sapp, Lynch, Barber, JOE JUREVICIUS fine ass, basically the old team 🥴🏌🏽‍♀️🖤
Wesley James ()
@Buccaneers Currently Devin White. Guys a monster on the field. Would not want to get tackled by him.
Pabucfan1 ()
@Buccaneers All time is tie between Lynch and Brooks. Current is Devin White. When I was a kid it was Kevin House.
𝕋𝕠𝕞𝕡𝕒 𝔹𝕣𝕒𝕕𝕪 💍 ⁷ ()
@CurlyCat4UK @Buccaneers He'll always be known for the Pats. Just be grateful he blessed your franchise
Amefootter ()
Tampa Bay Buccaneers vs Green Bay Packers Highlights 2nd Qtr | NFC Championship | NFL Season 2020-21 #NFL #Higlight
Entertainment ()
Buccaneers Break Silence on Tom Brady's New Contract Options
NFL Spin Zone ()
Should the #Buccaneers extend Tom Brady? Even at his age, it's not crazy nor out of the question. #GoBucs
Francky France Bucs ()
@KGalbraith07 @Buccaneers A BEAUTIFUL With Bill Marpet. An Extraordinary Dad.
Insta: Marinho.Saldanha ()
Engraçada é a vida. Em 2012 eu escolhi aleatoriamente um time da NFL para torcer. Fui no Buccaneers porque gostei do mascote. Todos meus amigos acompanhavam NFL, só eu que não. E até hoje não acompanho. Mas, 2021 provou que acertei no time.
DFS Keanu ()
It just dawned on me how ridiculous it is that Tom Brady won another ring. The Bucs d was the main reason they win BUT STILL #Buccaneers
AEGON TARGARYEN 💜💛 ()
I don't want anything more than a Patriots and Buccaneers Super Bowl , that would be so dope and Cam winning ‼️‼️‼️‼️‼️‼️🤬🤬🤬🤬🤬🤬
Francky France Bucs ()
@Buccaneers @simeon_rice HAPPY BIRTHDAY SIMEON🇺🇸🇫🇷🇺🇸🇫🇷🏈
Jakob Vaughan ()
#Buccaneers GM Jason Licht said a contract extension for QB Tom Brady is a possibility, per @RichEisenShow
The University of Chicago ()
#Buccaneers QB Tom Brady has won his 7th Super Bowl—raising questions about how instrumental #Patriots coach Bill Belichick was in the first six. How much do coaches—or business & political execs—really matter? @HarrisPolicy has a new method to find out:
Tampa Bay Buccaneers ()
We keep pace for the #1 seed in the NFC as we force seven turnovers against Carolina and Tyree fires 6 TD passes. Baker has a monster day again with three picks including a pick six. Tampa wins 49-23 and will face the Falcons in the final game.