Exodia Twitter Trend : Most Popular Tweets | United States
YuGiOh: if u get all 5 cards u can summon exodia Pokémon: hold my beer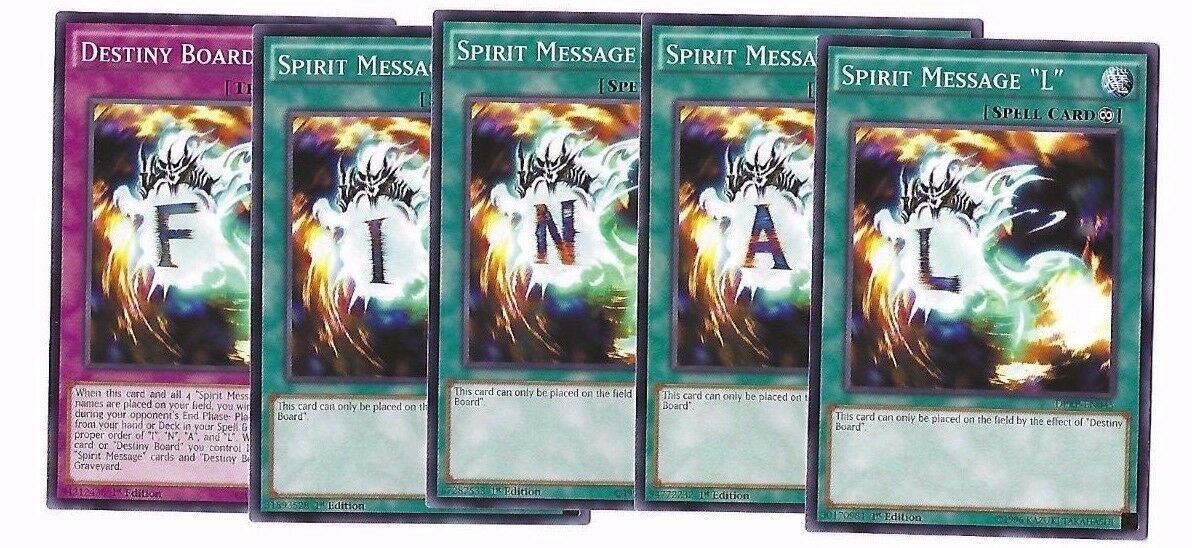 Exodia on Twitter
Henry ()
@idiottsuga Não entendi a mecânica, é tipo um exodia q vc só pode descer se tiver todas as cartas na mão? Isso é meio difícil não?
James Gatz ()
@Dem_Repub @tenken1337 You just need to get one of the Exodia parts out of your opponent's graveyard to destroy the card. Also if the card is beaten in battle you still lose life points.
Christopher ()
My (28M) Yu-Gi-Oh cards (Left Arm of the Forbidden One, Right Arm of the Forbidden One, Left Leg of the Forbidden One, Right Leg of the Forbidden One, Exodia the Forbidden One) have unionized.
Daily pictures of Infinite💛commish OPEN💝2 slots❤️ ()
@AustinBytts I was really excited to see Exodia trending, then I read what this said and became even happier. Thank you!💛❤️
Tropical パパイア ()
@_GeoAlchemist exodia ganha jogo, isso aí eu ia perder se usasse, só pode ter uma de cada e o sistema de prêmios fode tudo rs
VincenzoPlays🇮🇹💗💜💙 ()
Does anyone even use Exodia anymore in Yu-Gi-Oh or did he get power creeped into irrelevancy like 90% of all pre-2010 cards?
HawK ()
Pokemon is doing something similar to exodia? I thought they had an expansion where they used multiple cards to make one card. it was like the tag team stuff or something along those
Wildstew gets wild ()
@embodimemt @Rhymestyle These cards are different from exodia you can use exodia's pieces separately when they put together they just activate an effect. With these cards you need all four of them just summon one Pokémon
Automatic Bobcat ()
I like how people are surprised that the Pokemon card game is ripping off Exodia. Their bold new step forward with X and Y was to say, What if we were more like Digimon? and their bold step forward for Sword and Shield was to say, What if we were more like DeviantArt?
Finalyzador4 ()
@Insert_Sophie @thiventure nao sei de qual mecanica em especifico se ta falando mas se tu tiver falando do exodia,era 5 cartas
Keith M∀ber ()
This is such a weird change in the Pokemon TCG. At least when YGO did it with Exodia the pieces still looked like normal cards. Bet all of these pieces are in a high rarity too
Wukong ()
"EXODIA, OBLITERATE!" Yowww I can't tell when last I heard this 😭. Take me back
WillaWillow (Happy Pride Month🏳️‍🌈) ()
Hold up, Pokémon is really out here copying the concept of Exodia from Yu-Gi-Oh 🗿
👩‍🔬Miku Futaba | Debut TBD ()
People comparing these to Exodia: Exodia is an instant win button, these can still be taken out by a well-played Magikarp

ResetEra NT ()
Pokemon TCG goes full Exodia with V-Union (4 cards = 1 Pokemon)
Gizmo Cybrel 🏳️‍🌈 ()
Or I guess more accurately Exodia Necros sans requiring a particular card to put it on the board
Super Nerd Daniel | ❤️💜💙 HAPPY PRIDE 2021 ❤️💜💙 ()
You: Wow, these new V Union Cards are like Exodia!! Me, an intellectual:
Jjatr ()
If pokeon adding exodia is this motherfucker supposed to be pot of greed?
D. ()
I am not trying to go broke trying to get Exodia pieces; 🥱
Chad ()
@paladincards20 The exodia cards looks cool i wonder if we will have to chase all the parts or if they come together somehow
Joshua Yehl ()
YuGiOh: if u get all 5 cards u can summon exodia Pokémon: hold my beer