Michigan Twitter Trend : Most Popular Tweets | United States
🚨🚨🚨BREAKING: Michigan Board of Canvassers votes to certify election results. Michigan is DONE. BIden wins!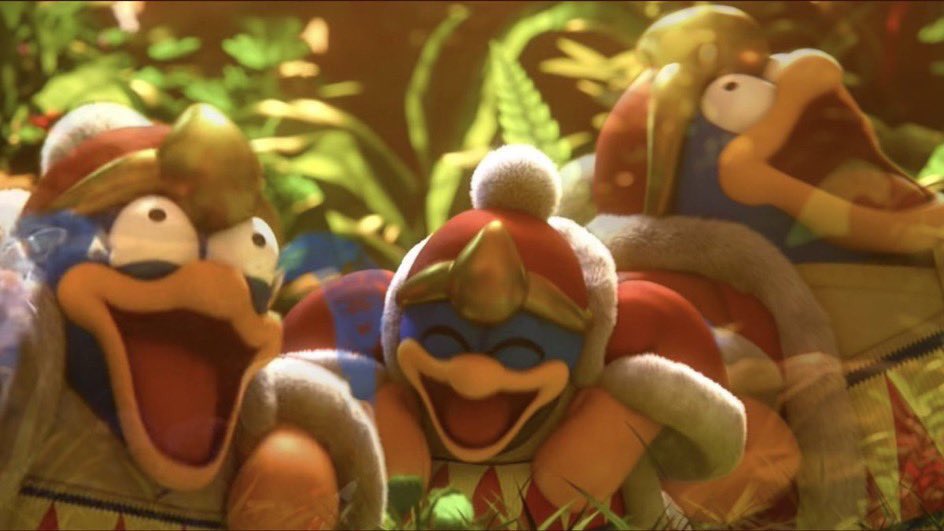 Michigan on Twitter
Jonathan Oosting ()
One of the witnesses in Sidney Powell's new Michigan lawsuit says in a declaration he thinks there's something fishy about election returns in Edison County, MI. Thing is, there is no Edison County in Michigan.

#ThePersistence ()
Here's what we've learned from the AZ hearing: -DVS machines connected to the Internet -Email alleges 35,000 votes given to each dem candidate in Pima County -Need forensic audit Notable quote: "Michigan is in play from the level of fraud that's been reported." #ArizonaHearing
A Voice For Choice Advocacy ()
#Michigan County Board supports impeaching Democrat Governor @GovWhitmer.
"EJ Holland" ()
Michigan WR commit Xavier Worthy is in Tuscaloosa watching Bama roll in the Iron
Dolphinslaxer ()
Those Michigan State uniforms are seriously hurting my eyes. They may be as bad as the South Florida ones from the other night.
Kevin ()
The highlight of today's Michigan football game was hearing that the Lions fired their head coach.
Adam Jacobi ()
So Michigan fumbles, gets the ball back with a 1st and 10 due to a rule that I can most kindly describe as archaic, and immediately turns the ball over on downs?
Impact 89FM Sports ()
Follow Impact's @jared_ramsey22 and @suttonmagee12 for the latest news and updates during Michigan State's game against Northwestern this afternoon.
Barstool Penn State ()
Michigan cuts the lead down to a one possession game after a FG on the opening drive of the second half
Bill Posey ()
According to an affidavit in the MI lawsuit, one Michigan precinct/twnship had turnout. How does this happen? - See Exhibit 14 page 3. Link to MI Lawsuit Exhibits: @TheJusticeDept @realDonaldTrump
Sean Hannity ()
Michigan County Board Supports 'Impeachment of Governor' over CoVID Orders

RichWealth47 ()
The Michigan governor is most likely a man I can't prove it but I will trust my eyes They put trannies in the mainstream for conditioning
Jerry 🍨 ()
So today Biden named a bunch of cabinet picks, Michigan certified its vote, and trump folded. 2020 seems to be losing its grip.
JCBslide ()
Michigan board votes to certify the state's election results, dealing Trump another blow - The Washington Post via @GoogleNews
In Perspective ()
@Amy_Siskind I figured that would happen. Lucky for her, Michigan gave her the excuse. She's terrified of having to face the House committee.
Rick Kazmierzak ()
Jenna Ellis, the Trump campaign's senior legal advisor, in a statement said, "Certification by state officials is simply a procedural
Tepid Magnus ()
@DonaldJTrumpJr Hahaha! Jnr told a funny! Can't wait to see if you tweet about the election tomorrow now that Michigan has certified it's result. That's all she wrote Jnr - Get packing!
Luiz Carlos Pereda ()
@thomasqrz Tem boi na linha. Michigan vai dar seus votos para o Biden, parece que o Trump jogou a toalha.

Shawn Foss ()
@Crewsett Several concerts, going to a wedding in Michigan, going to spring training games in Florida, none of which happened
Just A Boy & His Digimon ()
@perlmutations 2-34 Michigan board certifies Nov. 3 election, cementing Biden victory via @detroitnews

Nellie Pennella ()
DELAY THE CERTIFICATION: Michigan GOP Chair Urges Canvassers To Delay ... via @YouTube
George F. Valle ()
@mschlapp @realDonaldTrump ... YOU MUST GO TO MICHIGAN TO HAVE A RALLY AT THE CAPITAL ... NOW !!
Lawrence Lamonica ()
Trump está sufriendo la derrota más grande nunca antes vista en las cortes de EEUU. Lleva más de 30 derrotas en tribunales. Además, hoy la *Corte Suprema* de Michigan y de Pensilvania le dijeron que se podía ir a la cresta con sus apelaciones a fallos en primera instancia.
Fighting for Freedom ()
Michigan comes through. And now we can add bribery to the long of federal crimes committed by @realDonaldTrump
Colleen Vance ()
@LcsNusbaum @dearsusanbranch No puppies in danger from alligators in Michigan, though!

Mary worth ()
@LizRNC @realDonaldTrump lol the racists losers are really losing.
Bluntdini 黒 ()
Niggas: Man I hate winter, Yall can keep this cold shit, This my last year in Michigan I swear Me in my several winter coats:
Erif VanHelsing ()
@RudyGiuliani Just heard you lost a couple more of your battles including in Michigan which is now moving forward with certifying their results. 2Bad4You!
InfoSinBandera ()
El estado de Michigan certifica la victoria de Biden en las
Marc E. Elias ()
🚨🚨🚨BREAKING: Michigan Board of Canvassers votes to certify election results. Michigan is DONE. BIden wins!