#MusicMonday Twitter Trend : The Most Popular Tweets | United States
John Mellencamp - Peaceful World via @YouTube #musicmonday #mondaythoughts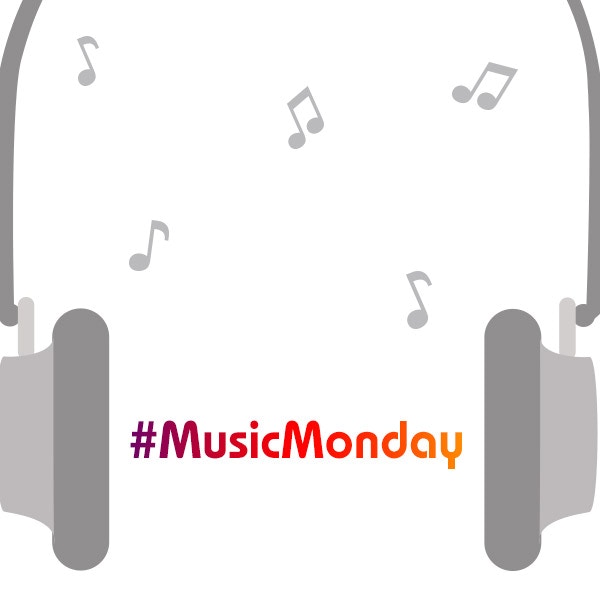 #MusicMonday on Twitter
Ddrum ()
🔥 Lights, Camera, Dios Zebrawood. Bringing in #MusicMonday with a FixPitch mount, classic bullet tube lugs, & more. 🥁:
NYS Education Department ()
Looking for fun music resources? @littlekidsrock is posting music lessons online every weekday for guitar, bass, drums, vocals, horns, ukulele, music technology, and more! Find these videos and more music resources here: #MusicMonday
Little Lisa 🍁 ()
Happy Music Monday! @michaelrosenbum and @RobDanson1 premiered a new song they are working on called The Show on their Stageit show last Wednesday. Check out the two videos in this thread of the song ❤️🎵 #MusicMonday
StinkerBell ()
How quickly they forget what calling in the National Guard at protests can do ——> #MusicMonday Ohio- Crosby, Stills, Nash and Young via @YouTube
John Mellencamp ()
John Mellencamp - Peaceful World via @YouTube #musicmonday #mondaythoughts
Ashutosh Chaturvedi ()
आपकी खूबसूरत प्रतिक्रियाओं के लिए आप सभी का आभार..कोशिश रहेगी कि बीच बीच में आप और हम संगीत के माध्यम से जुड़ते रहें,आपमें से अगर कोई गाने के शौकीन हो तो मुझे ज़रूर टैग करें..लेकिन थोड़ा कर्णप्रिय होना चाहिए।😀🙏 #MusicMonday
Auburn Road™ ()
Happy #MusicMonday ! Still loving the new @MaddieandTae album, and this song is so dang cute :') If you haven't heard "Trying On Rings" hit the link below ⬇️ #TheWayItFeels -A 💛
Portland Thorns FC ()
Add some vibes to your long weekend with a brand new #MusicMonday! LISTEN 🎶| | #BAONPDX
Kendra Erika ()
Round 2….first person who names the tune and artist wins a "So Over It" hat and an autographed photo from yours truly! Go! 😜 #NameThatTune #MusicMonday
Matt Guntrip ()
GET OFF MY Jagger/Richards (Except a sneaky line in verse 1 😇) #cover #MusicMonday
AestheticHeartPromo ()
Happy #MusicMonday! 🖤🎧 Hope everyone is having a nice holiday! •What's everyone listening to?! Share music on this tweet. Tag bands + artists on this tweet. •Who's releasing new music this week?! Share it so AHP can check it out ! #SupportMusic
Zoé ()
#MusicMonday - I feel the music moving through your via @clairekreads
Scott T. Sterling ()
Missing Persons at the US Festival, May 1983. Photo by Ross Marino #MusicMonday
🦋 Girls Next Door 🦋 ()
it's #musicmonday 🦋🎶 quote this tweet with your top 4 songs by a female rapper !
❥Raven❥ ()
THIS IS WHAT YOU WANT THIS IS WHAT YOU GET! The Order of Death - #PIL ❥ 🎶 #MusicMonday 🎶
Andrea Gerák ()
#MusicMonday 🇭🇺 Szépen gyűlnek a dalok, albumok, videók a weboldalamon. Kellemes hallgatást, nézegetést, letöltést! 🇺🇸 On my website you find more & more of my songs, albums & videos. Happy listening, watching, downloading!
Raymond Santiago ()
Check out @THEAlexisChapa new single Dejame Vivir!! Magnificent, amazing song her voice is so beautiful!! #MusicMonday
Richard Marx ()
#MusicMonday Music video for Whatever We Started from my 2014 album, "Beautiful Goodbye". For the whole video, head to my YouTube channel: Directed by Deborah Anderson.
𝕍arnished 𝕋ruths no coffee, just ko-fi pls! 💖 ()
Come now set the past on fire Stand up raise your face to the sky, my love Together, we can take it higher #MusicMonday
Any Night of the Week ()
#MusicMonday Great news: The Great Lost Album by Toronto reggae collective Truths and Rights is now available on Spotify & iTunes. Found again four decades later, these tracks sound fresh & vital. @nicojennings has got the goods over at his blog:
Adafruit industries ()
Philip Glass's Rediscovered "Music In Eight Parts" Played for the First Time in 50 Years #MusicMonday
HOLLAND FESTIVAL ()
Holland Festival Parel: 'Mondo Cane' (2008) door hardrockzanger Mike Patton & @MetropoleOrkest op #musicmonday In 2008 dompelde Mike Patton het HF-publiek met zijn 'Mondo Cane' op onconventionele wijze onder in een bad van Italiaanse jaren-zestig-glitter-&- glamour.✨#throwback
Don Quinn Music ()
Only 1 fan away from 30,000 fans our our Songwriting site on Reverbnation and sitting at #21 on Global Charts ... great week ... Come join us #MusicMonday
Stan Stewart ()
What does it take to create a song in a recording studio? #MusicMonday

Rayceen Fans (News) ()
Upcoming online events with @RayceenHRH ● #MusicMonday 🎶 (weekly, at noon) ● Tantalizing Tuesdays* (Next date: May 26th, at 11pm) ● Read a Book Wednesdays 📚 (weekly, at noon) ● First Wednesday* (Next date: June 3rd, at 7pm) *featuring @itskrylios 🌐
Jackknife Stiletto ()
Come hang with us & our friends from Ohio, Holly & The Byrd, tonight for our #MusicMonday hangout! Q&A, Music talk, #QuarantineTips & more at 8PM on FB Live. See you there!
Fr. Darryl Millette ()
#MusicMonday: Tantum Ergo Sacramentum Here's another recording made with the grand piano at Holy Spirit Parish in Saskatoon. The words for this ancient hymn of adoration was written by St. Thomas Aquinas (1225-1274).
Scott T. Sterling ()
January 1979: "Possibly The Best Single Ever Made" ⁦@genesimmons⁩ on "Red-Eoactive" vinyl #KISS #MusicMonday
♫dj ʎǝlsıɐd ɐqǝoɯɐ♫ (97%) ()
Lane 8 - Keep On (Extended Mix) via @Lane8Music #NewReleases #MusicMonday
Therion ()
#MusicMonday 🎧 Who likes to spin Lemuria on Mondays? 😉🎶 🤘