#OneTrickPhony Twitter Trend : Most Popular Tweets | United States
The CDC Director basically called Trump a liar under oath today. #OneTrickPhony via @MeidasTouch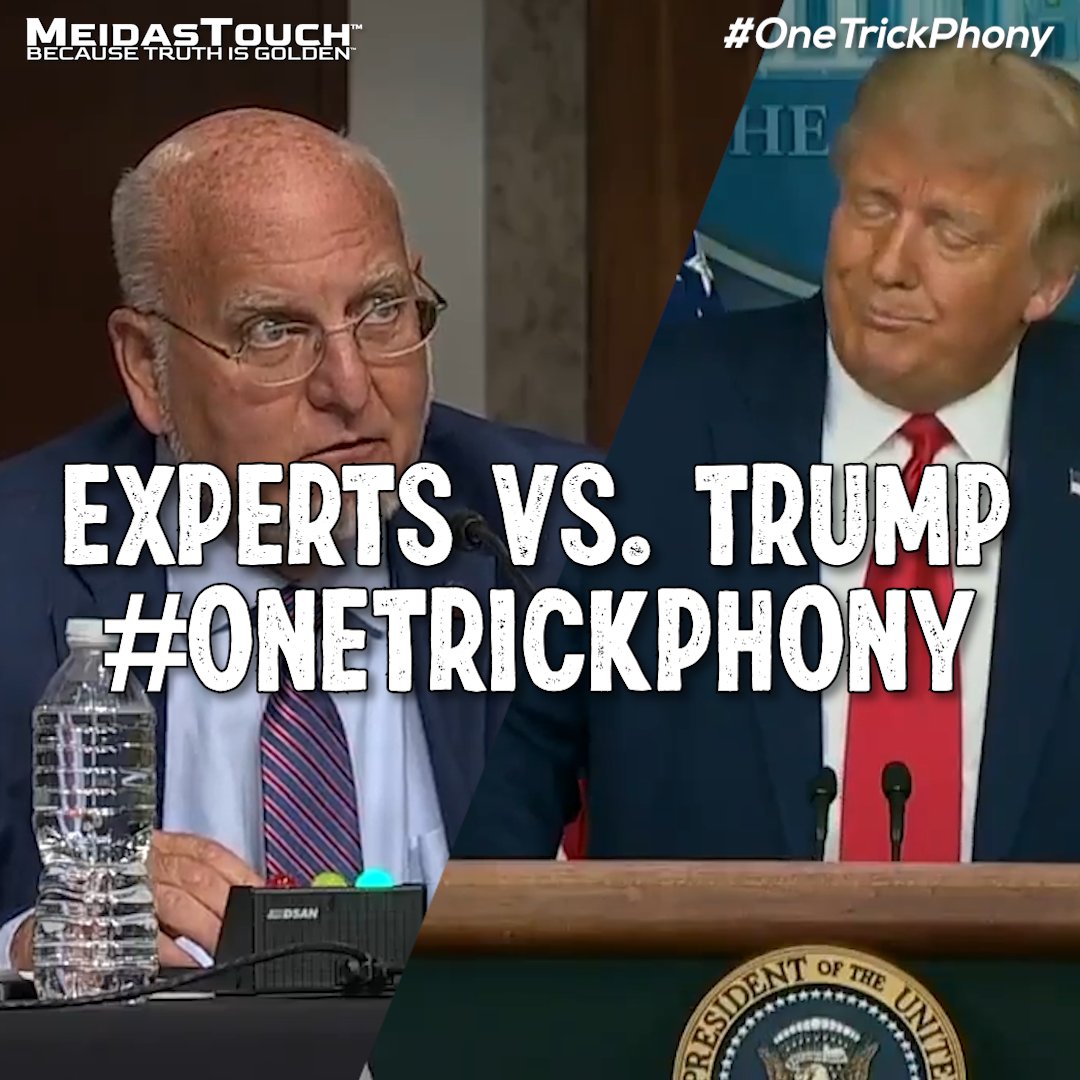 #OneTrickPhony on Twitter
Marie Falcon ()
#OneTrickPhony seems to know More about Anything than Anyone. His severe narcissistic disorder has already killed 200K Americans and others are struggling daily. Another 4 years of a KnowItAll will leave us desolate.
LokiLou ~ ()
On November 3rd, we need to vote out the #OneTrickPhony! #FlushTheTurdNovember3rd
Lee ()
@realDonaldTrump @foxandfriends Panic panic panic, chaos and panic. #OneTrickPhony #TrumpIsALiar
Race to beat the virus - Vote Blue 2020 ! 🇺🇸 ()
@realDonaldTrump Donald is a #OneTrickPhony #TrumpLiesAmericansDie
Nicolai ()
@ryanj587 @MeidasTouch Had not heard of #OneTrickPhony until you mentioned it. Cheers MAGA bot 👍
Amber Novak ()
@ryanj587 @MeidasTouch You mean the fact that #TrumpKnewAndDidNothing also qualifies him as a #OneTrickPhony?

Eric Feigl-Ding ()
DISGUSTING. Trump kneecaps the CDC Director after the CDC contradicts Trump's mask lies. That's even after getting ridding of Caputo. Just another day of pandemic lying. Epidemiologists are now down to dry hurls. #MaskUp #OneTrickPhony @MeidasTouch
Scott Dworkin ()
The CDC Director basically called Trump a liar under oath today. #OneTrickPhony via @MeidasTouch