#PValley Twitter Trend : Most Popular Tweets | United States
Let it be known that the scene with the little girls twerking were actually body doubles of women that were 18-up. #PValley #PValleyStarz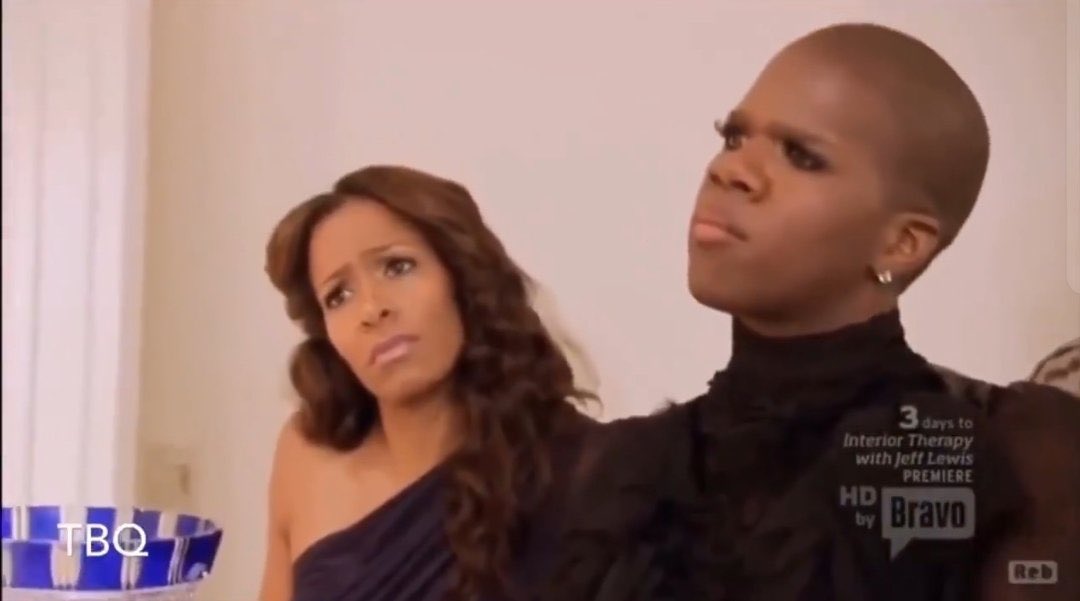 #PValley on Twitter
𝓛𝓮𝓮𝓻𝓸𝔂. ()
Am I the only one still confused about all these money transfers Autumn is doing? 🤔👀 #PValley
FAIRY GLOW MOTHER® ()
When Mercedes mama came up out of her gym talking about it's gonna be her new church #PValley
Colbycolb ()
@audreycnn @PValleySTARZ When he called Autumn September, October I had the biggest laugh #PValley

The Hollywood Reporter ()
#PValley, which currently has a rare 100% rating on Rotten Tomatoes, has set a new record on the #Starz App and ranks as its most-viewed series premiere
DEE ()
Miss Mississippi is COLD!!! I wonder if that's a stunt double or really her #PValleyStarz #PValley
Brandee ()
Waiting on 8:00 @PValleySTARZ Episode 4 We will be live tweeting at 8 PM EST #PValleyStarz  #Pvalley
Shannon Thornton ()
Keyshawn 🥺..my goal as an actor, among other things, was to make the viewer want to give her a hug. I wanted to hug her when I 1st read the script. One of the things I did to achieve that was play her very young & almost childlike. #PValley
Keeping Up With Koko™️💫 ()
The girls preparing Cedes for her last dance got me emotional lmaooo & Idk why #PValley #PvalleySTARZ
Shannon Thornton ()
The 'Sip. 💋 All new episode of #PValley tonight at MIDNIGHT on the Starz app!
Ussy ()
M-I-CROOKED LETTER-CROOKED LETTER-I-CROOKED LETTER-CROOKED LETTER-I-HUMPBACK-HUMPBACK-I #PValley
♫♪♫ S.D.C DGaF! ♫♪♫ ()
Down in the valley where the girls get naked, if you throwin banz then you know she gone shake it . . . . 😂😂😂👌🏾 #PValley
YOUNG DE'VI ()
mercedes gotta kid 😭😭 she probably got caught with a regular who was married, and she ended up getting pregnant by him , he got custody of her daughter before he boom now the kid stays with the wife for a better life. #PValley
Sasha Thumper ()
This music on #PValley reminds me of my college days. From Drag Rap (Trigga Man) to Percolater.
Shannon Thornton ()
Uncle Clifford announced his girls with about as much excitement as these sportscasters do during Monday Night Football 😝🙌🏾 #PValley
TiaraDanyel. ()
HER MOM IS ANNOYING! Thirsty and embarrassing as hell. Mercedes needs to cut her mama off ASAP #PValley
"Throw in the tile"-Tyrese ()
When Uncle Clifford showed up to the cotton field to see Corbin in that fit🔥💅🏾 #PValley
"Throw in the tile"-Tyrese ()
I feel like sis bout to hook her place up and possibly try to get in on the casino #PValley
Ships Are My Ting ()
I actually wanna hear the song Lil Murda played for Dj Neva Scared! 👀 lowkey sounds like a bop that the girls can dance & strip to! also, lil murda's music ain't that bad! 🤷🏽‍♀️#pvalley #pvalleystarz
Jamilah ()
I'm rewatching #PValley and I missed that "blessed" text from Cheating Ass Andre! 😡
THOT PILGRIM ()
the accents on #PValley are a LITTLE off but it's the closest, most accurate interpretation i've seen of the south on TV but on some lines they do talk like they're fresh off a plantation lol
M I M I 💋 ()
Autumn got all of that bread.🤑💸💕 I wondering she's going to get herself a Beautiful Condo? Well I guess I have to find out on next week episode because this one was very unexpected & JUICY.🙌🏽 #PValley
Tonya Dantzler ()
Autumn's past is something! $9,000‼️ Dang girl, what did you do in your past 🤔😂🤣 #PValley
Kasey ()
"Nobody suppose to be here" MA'AM DOWN AT THE CHURCH?!?!? 🤣🤣🤣🤣 #PValley
L.e. ()
When Uncle Clifford said "Get back!" I almost said "Yes, ma'am!" 😂😂😂😂😅😅😅 #PValley
Katori Hall ()
Thanks for live-tweeting with us @Essence! See y'all next week at the Pyyyynnk! #PValley
K. ()
I'd love to understand what the anesthesiologist gets out of Miss Mississippi just sleeping. What kind of damn fetish is that? Lmfaoo #PValleyStarz #PValley
Curly gumbo jackson. ()
Dawg I really don't like Mercedes' mama, she can eat 4 Popeyes biscuits with no water to wash it down.🙄 #PValley
Sylvia ()
Uncle Clifford's fashionz kill me every scene is like a new category 😭 #PValley #PValleyStarz @Essence
Brandee ()
Let it be known that the scene with the little girls twerking were actually body doubles of women that were 18-up. #PValley #PValleyStarz
Shannon Thornton ()
If you can complain about how hard it is to understand the Southern American dialect in #pvalley but had no problem watching Game of Thrones or The [Both of which had completely fictional languages btw! ] Spare me. You'll be aight.