Redfield Twitter Trend : Most Popular Tweets | United States
WOAH: Redfield just told senators that wearing a face mask might be more protection against COVID than a vaccine.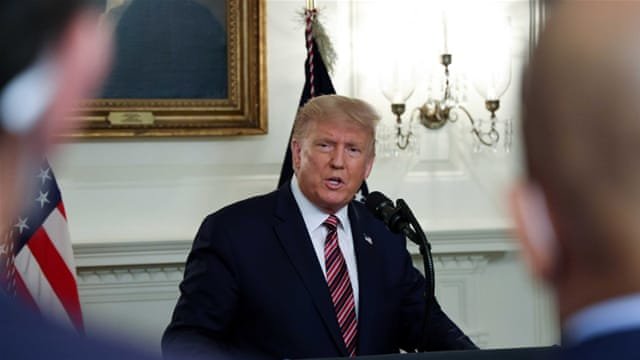 Redfield on Twitter
Henry Chinaski ()
@brithume None of what Redfield said made sense. He sat their putting his dirty fingers all over the inside of his mask while telling the public nonsense about mask being better than a vaccine. Redfield is purposely pushing lockdown scam science. IndiaToday ()
"I think he made a mistake when he said that," #Trump said of Redfield's testimony. "I don't think he means that. When he said it, I believe he was confused."
Richard Ferrans ()
@TheRickWilson @mstepczyk MAGNIFICENT! Total blaze of glory! Redfield decides he wants to save lady liberty or die tryin. And Fauci's in the brush lol
Patri0t Und3rc0ver ()
So we go from Fauci in March saying masks don't do to CDC Director Redfield now saying masks provide more protection than a all in a matter of months. Who can believe a single word out of these guys' mouths?

Millie saint ()
@CDCDirector Thank you Dr. Redfield for doing the right thing and caring about the American people. Please don't give up.
🄲🄸🄽🄳🅈 ()
Even as Trump argued with health officials about when a coronavirus vaccine will be available, Redfield told a Senate hearing that agency and states need $6 billion from Congress for unprecedented distribution efforts.

JS ()
@DrGJackBrown @kaitlancollins Dr. Brown: Can you review Dr. Redfield's body language during his testimony today? Specifically, the answer have gave about the availability of vaccine for the general public. His eyes were barely open while answering, (as if he was trying to hide). It was interesting to watch.
Mandi ()
@CDCDirector Thank you Dr. Redfield for not cowing down to Trump and telling the truth about the vaccine and masks.
James Gerber ()
CDC Director: Face Masks Are Better Safeguard Than a Vaccine:
Kim Marie ()
@mmpadellan Trump is lying about the Dr. Redfield the CDC director's own mask recommendation saying that the Director#TrumpWantsToInfectUs
Joemomma ()
Trump, I called him. I said, 'What did you mean by that?' Trump told reporters "And I think he just made a mistake." Trump also said that Dr. Redfield was wrong to say that a mask is more effective than a vaccine. IMO, Trump's a Murderer!
Rachelle_L ()
@kylegriffin1 Notice in the letter that Trump had Exec. R. Redfield Secretly Send,it tells Governors to waive Permits, etc., in order to be ready on NOV 1. 2 days before Election. This was done before any Vaccine had even passed all 3 Stages of Clinical Trials. Are we his lab rats? GOAL-WIN!
SteveK ()
Trump is lying about Dr. Redfield. @realDonaldTrump is a homocidal idiot running the nation.
Reclaiming My Time ()
@Acosta Two different timelines you fucking tool. Trump mentions date vaccine will be available. Redfield said 6-9 months before every American could be vaccinated. #FakeNewsMedia
Sunshine13🌊🌊 ()
@CDCDirector Dr. Redfield, PLEASE don't allow trump to undermine your expertise & authority. The American people need & deserve your honesty & integrity. DO NOT LET THIS ANIMAL BULLY YOU!
Beverly Cox ()
@ddale8 Think that @SpeakerPelosi should ask that committee to recall Redfield, ask him same question. If answer is different they should ask which answer is a lie! And why?
ShariCAConservative ()
@Acosta Didn't know Redfield was the creator of the vaccine. Of course he also told us for a long time masks aren't effective, then changed to curry Dem favor, so not a good track record of knowing what's going on. I'm sure when he gets his next Dem talking points he'll change again
GoGo ()
@wfaa Why does Redfield have a job? Masks are better protection than vaccines? The CDC is nothing more than a bloated political machine.
Lisa - #TraitorTrump ()
@DocGreeves @ddale8 Actually the tweet doesn't do his testimony justice. Please watch this.

Blue Granny ()
@QuickTake I hope Dr. Redfield doesn't cave in to tRump's coming demand that he change his statement.

LincroftGuy ()
@amandacarpenter I agree up to the resign part. Redfield should make the statements you suggest and then hold his ground. Make Trump Fire him.
Bobby Dread ()
You meant to say "President @realDonaldTrump clarified and corrected." Who do you think has more information and the best view of the entire playing field? Redfield or Trump? #EnemyOfThePeople
Jennifer B Dot ()
@atrupar I would love to hear Redfield tell Trump to go fuck himself after this briefing.

Rita ()
@mkraju Meaning he is going to force to Redfield admit he made a "mistake" or Redfield will "decide" to resign!
América Hoy ()
Trump contradicts CDC chief on when vaccine will be widely available
Joe ()
Oh my! He contradicts Redfield about the efficacy of masks. Says vaccine is much more effective than masks (we have not tested nor studied this). Says maybe he misunderstood the question. Says he called him about his testimony. This is verifiable. #TrumpPressConference
JPowellFedChief ()
@themaxburns Redfield didn't understand the questions. Unbelievable. He said Fauci didn't like masks either initially.
Brian Ko ()
@ddale8 If Redfield has any backbones. I wish he goes on air again and tell people that Trump was wrong.
Jim Acosta ()
Trump contradicts Redfield on when vaccine will be widely available saying of the CDC director: "I think he made a mistake when he said that. It's just incorrect information." Redfield estimated it could take 6-9 months to get public vaccinated.
Leigh Ann Caldwell ()
WOAH: Redfield just told senators that wearing a face mask might be more protection against COVID than a vaccine.