Shenault Twitter Trend : Most Popular Tweets | United States
Most targets without a drop this season: 1. Allen Robinson II - 56 2. Keenan Allen - 47 3. Laviska Shenault Jr. - 28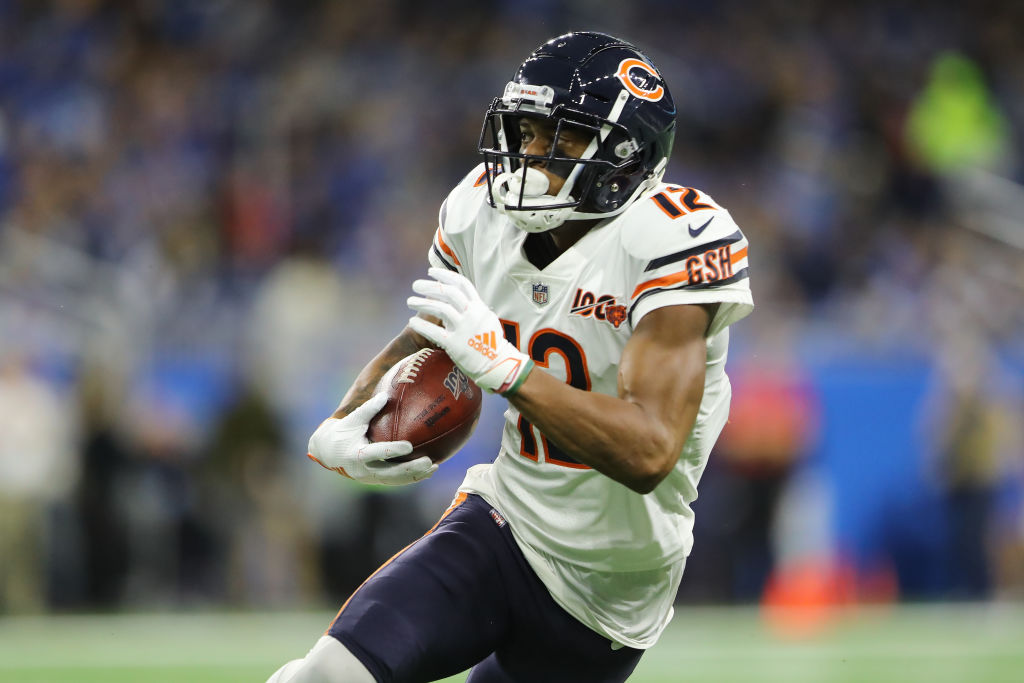 Shenault on Twitter
Rami Jarbou ()
@FantasyPros For my flex do I start? 1) Marquise Brown Vs Eagles D, likely to face Darius Slay 2) Laviska Shenault Jr. against Lions 3) Devin Singeltary, vs chiefs
Willie Gabel ()
@keithirizarry KI, who do you like better? A hobbled Darius Slayton in the Meadowlands? Or a fresh WR Shenault hosting the Lions in Jax?
Max ()
@theScore @justinboone The matchup for Jacksonville WRs is great this week I have both Chark and Laviska Shenault with the limited practice on just Friday for chark would you chance him this week?
Jose Mercado ()
Shenault, Ridley or Julio Jones. I have to play 2 of the 3. What you guys think? @gmfb
JayO ()
#FFNOW Should I drop DJ Chark for and pick up one of the following WR Justin Jefferson, Laviska Shenault JR or Mecole Hardmen for the long run? I am 5-0 right now
Jesse Moeller ()
@FFMiz1 In my home dynasty it was going ok, but didn't seem title worthy so went young and I have Watson, Burrow, Dobbins, Sanders, Akers, CeeDee, Shenault, Jeudy, Hockenson, and 8 1st the next 2 years. I am excited to see what happens with this team.
Fantasy Pro ()
Bold predictions for football this week: 1. Myles Gaskin outscores Clyde Edwards-Helaire.🐬 2. Frank Gore has 12+ points this week.👨‍🦳 3. Alexander Mattison is a top 3 rb this week.🔥 4. Kirk Cousins outscores Matt Ryan.🤯 5. Laviska Shenault outscores Robby Anderson.🥶
Vinnie Vegas ()
#FFNow No other RB to play at flex so I have to decide between 3 WRs. Who's the go to play, Shenault, Gallup or Jeudy?
L Bag ()
Getting ink on my fingers this morning. Happy to see the @freep is keyed in on Shenault. Not happy to see him listed as a WR. Mainstream news should be reporting the news not picking sides during times of (position) injustice
Mark ()
@drew_sk33 @quantimturner Right but what I meant is Cooper being the wr1 will get more looks his way as shenault is in the mix with cole, Conley etc. he will get 4-5 looks where Cooper will get 10+
Madisox ()
@numberFire @AustanKas Brandin Cooks, Laviska Shenault, or Shark? .5 PPR Thanks
Allie ()
@BallBlastEm @MyFantasyLeague Is anyone on my bench droppable to pick up someone like shenault or Tim patrick PPR

SeahawkNation ()
@MikeMolstre @SiriusXMFantasy Idk about the first. That's an insanely hard pick. But for the second it's Shenault.
Jorge Gonzalez ()
Cam Newton or Aaron Rodgers? Laviska Shenault or Odell Beckham Jr? #FantasyFootballAdvice @NFLFantasy
Russell Aldrich ()
@FantasyAlarm fire up anyone on the bench over shenault?? HPPPR - thinking maybe
Joel Peters ()
@NoisyHuevos Morning Brad! Pick 2 full ppr: Swift, Shenault, Edmonds, Claypool. Thanks a bunch!
Shawn ()
@JohnnyLFootball @WhiteClaw Half PPR, who do you think i should play at flex: K Drake or L Shenault? Thanks
Bradley roth ()
@daverichard #AskFFT Matty Ice Or Fitzmagic? Full PPR flex: Lindsay, Cooks, Shenault, or Claypool? Thanks!
JB ()
Dealing with bye weeks, injuries and my teams shit but need #fantasyhelp L. Shenault jr. or the man himself T Fulgham? #FantasyFootballAdvice
The Plug 🔌 ()
@h_waldie16 @allinkid I'm starting shenault in this situation. Fulgham has a touch match up and jags play Detroit
Jenna Lee ⭐️ ()
Shenault Jr or Kenyan Drake in my flex? It's slim pickings with all my injuries & a bye week 😫
Daniel Jones is Dave Brown 2.0 Fire Dave Gettleman ()
@BarstoolBigCat Brady v Dalton 3 of Golladay AJ Brown Crowder and Shenault What say you?
Allie ()
@HilowFF is anyone droppable? I'm thinking of grabbing Tim patrick or shenault PPR
Darrin Chiaverini ()
Really proud of ⁦@Viska2live⁩ .... Keep being you 🗣💯🔥🔥🔥🔥🔥🔥🔥

PFF ()
Most targets without a drop this season: 1. Allen Robinson II - 56 2. Keenan Allen - 47 3. Laviska Shenault Jr. - 28