#Svengoolie Twitter Trend : The Most Popular Tweets | United States
How did the producers of the '50s classic " The Blob" follow it up? They went from jelly to Jurassic- thawing out prehistoric panic in "Dinosaurus!" Saturday night on MeTV- 8 pm eastern/pacific, 7 central!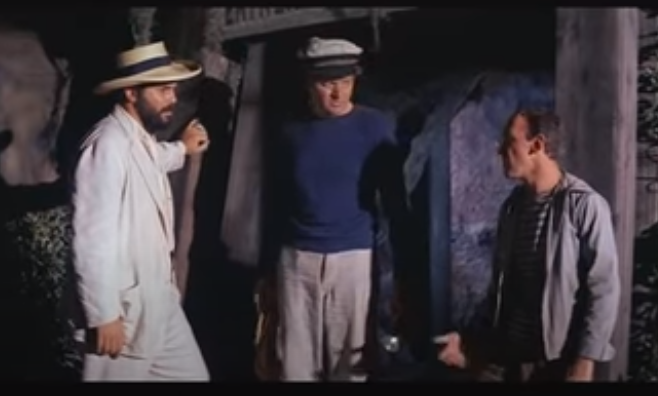 #Svengoolie on Twitter
Mad Shelley Films ()
Tonight - hell, this year! - you truly appreciate what is actually GOOD about the world. So, a special shout-out to @Svengoolie & ALL my #SvenPals for making me laugh during these incredibly dark days. It's appreciated now more than #Svengoolie

Christopher Hamby ()
@thestevestrout Happy west coast #Svengoolie Sat. greetings from all of us fellow coast-to-coast SvenPals, Steve! Enjoy Sven & his big broadcast of Dinosaurus! (1960) on @MeTV! Woo-Hoo! Hi-Keeba!
WTHuston ()
Hello, West Coast #Svengoolie Fans. Tonight our fearless leader will present the 1960 monsteriffic Dinosaurus. Here is my Svenized poster for the film. @MeTV #MeTV And please, visit our group at:
Jeffrey Walton ()
That crazy dinosaur and cave man movie on #Svengoolie tonight was better than this.#TCMParty
Ron s ()
@TheRealElvira You looked great on to tell the truth. Always good to see [email protected]
Pukingmonkey🐒 ()
#Svengoolie - How would you like it if you woke up in the 21st Century? #BestOfTheMovie
Social Distance Teacher ()
Thanks for the escape from real life. Night Sven pals. On to #metvstartrek #Svengoolie
Mad Shelley Films ()
@ClarePratt2 😂 Clare, you may never stop posting during @Svengoolie - that's a law I just passed! Thanks for the laughs, kid! 😂
Jen B ()
Well, that was some kind of something. Thanks for the laughs. Goodnight, all, and stay safe. #Svengoolie
Rodney Kopp is Tired of You Jabronis ()
That was an absolute blast and a perfect movie to riff on. Hope all of my fellow Sven pals stay safe and take care. #Svengoolie
Nanette Keir ()
Awesome time tonight, thanks @Svengoolie and your crew for making laugh! Stay safe, have a great week and Nighty Nite! #svengoolie
BKinD ()
Good night everyone. Be Kind to each other. Wash your hands. Wear a mask. Stay home #svengoolie
Sparkie🏝 ()
Oh man - so much fun!! Thanks friends for all the laughs!! Love you all!! (No that's not the gin talking) #Svengoolie
Paul J. Farkas ()
Good night fellow Sven Pals, that was a lot of fun. Stay safe, and I hope to see you all next week for "The Bride of Frankenstein." #svengoolie #dinosaurus
Apostic ()
#Svengoolie Monster on the Crampus? Is that the 50s Universal movie about a paleontologist finding a prehistoric fish that turns him into an evil Christmas spirit>

Michael Hayes ()
Our scientific study has proven that Sven is an offshoot of early modern Nincompoops! -- #Svengoolie end credits joke
Jason Metzdorff ()
#Svengoolie. The only place that you can find a caveman is inside your neighborhood Batcave
Scott X ()
Dumpy comic relief. Cut to caveman comic relief. Directorial genius. 🙄 #svengoolie
Alexis Madsen ()
I have such a weird news feed right A mix of #svengoolie and updates on the curfew.
Paul Matthews ()
Talk to your doctor today if you have new or worsening symptoms. Um, doctor. My death has worsened! #Svengoolie
🎭🎤De Lynn🐢🐸😇 ()
@dewwright4u Hope your geographical area is free of strife today. They tried to take over our main studio today by busting in the lot gate! We #Svengoolie folk will miss you.
🌹 John Doe was set up 🌹 ()
One of these days, Hollywood will catch up with current-day paleontology and give us feathered dinosaurs #svengoolie
Coleman Miller ()
🎶I put my hand upon your hip, when I dip you dip we dip!🎶 #Svengoolie
Joe Blevins ()
We already have two dinosaurs and a caveman. Do we ALSO need these guys? #svengoolie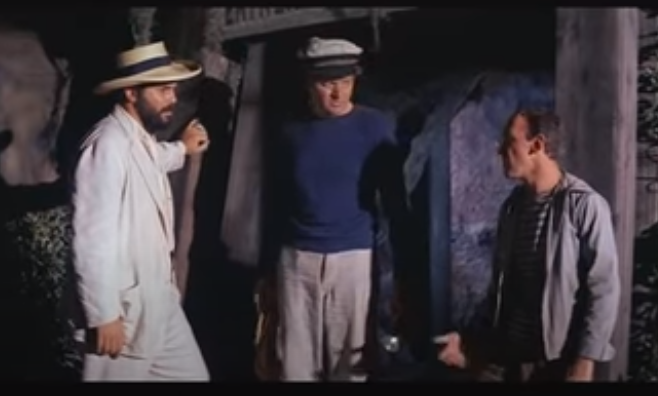 Lokke Heiss ()
Here's the scene right out of The Marx Brothers. It's a door, not a mirror & a second Neanderthal! #svengoolie #Dinosaurus
Zap Rowsdower ()
Diego guy is clearly an evil landowner from his floppy hat and powder blue exploitation suit with open collar. #Svengoolie
A Dry Whine ()
I will watch anything so long as there are dinosaurs in it. So yes, I am LOVING this movie! #dinosaurus #Svengoolie
Clare Pratt ()
Poor dinosaur just wakes up and some kid is telling him his whole life story and everyone wants to kick his ass #Svengoolie
Jon Nichols ()
I just find it tough to believe the Neanderthsl's first instinct upon finding a book would be to eat it. #svengoolie

Svengoolie ()
How did the producers of the '50s classic " The Blob" follow it up? They went from jelly to Jurassic- thawing out prehistoric panic in "Dinosaurus!" Saturday night on MeTV- 8 pm eastern/pacific, 7 central!