#TheLastDriveIn Twitter Trend : The Most Popular Tweets | United States
#TheLastDriveIn continues TONIGHT at 9pm ET on ShudderTV! See you then #MutantFam 🤠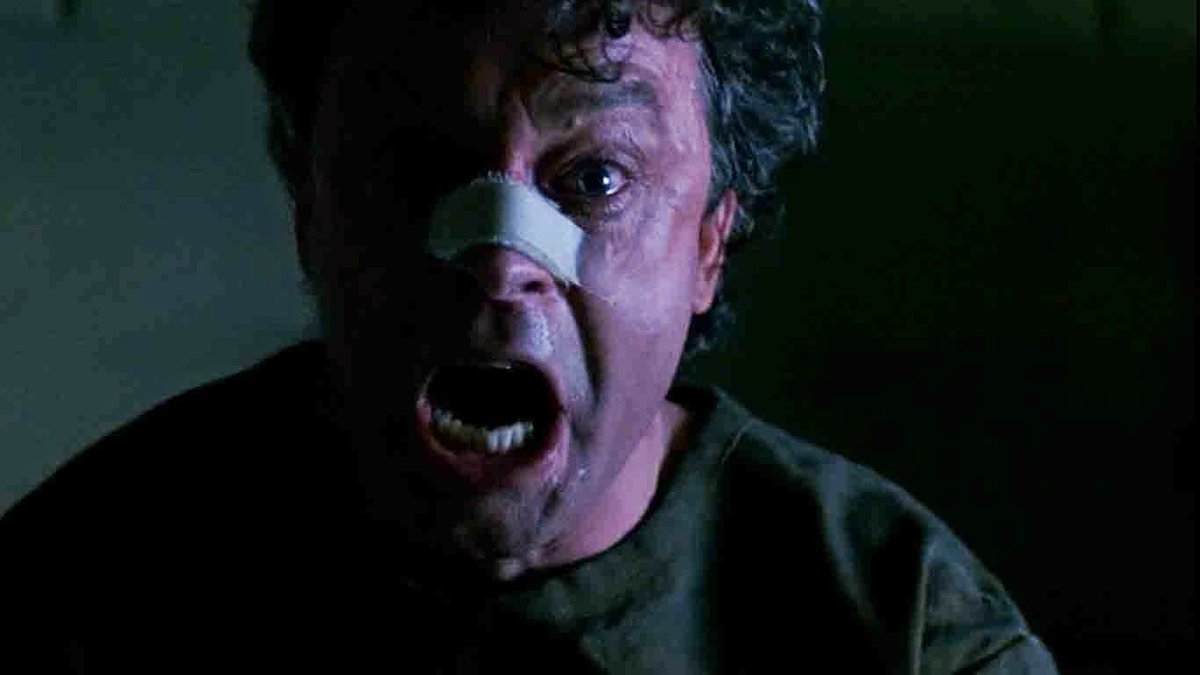 #TheLastDriveIn on Twitter
Long Alan Iced T ()
Watchin Joe Bob in the sticks tonite. Tweets ain't going out as easy so I'll just say this: Deadbeat at Dawn has changed cinema for me forever. In a great way. #thelastdrivein @therealjoebob @kinky_horror
Gary Horne ()
For anybody who was wondering, #TheLastDriveIn showed up on @Shudder right after I tweeted this. I like to think @kinky_horror put on a cape and made it happen after she saw the tweet. I appreciate your concern.
FLEEK GEEK ()
This just broke my brain a little! To The Moon, Vampires! #TheLastDriveIn
Fiendish Fitz ()
Congratulations to the @HorrorMovieCast #podcast for being honored as the recipient of @therealjoebob #TheLastDriveIn Silver Bolo Award in recognition of their work to keep us all DEAD SERIOUS ABOUT HORROR MOVIES!
Dr Mean presented by TimeWarner ()
That Saturday feeling when you wake up at 9ish asking yourself Man what did I watch last night? #MutantFam #TheLastDriveIn @kinky_horror
Josh Stifter ()
Thank you @therealjoebob @kinky_horror and the whole #TheLastDriveIn #MutantFam for making me laugh so hard and enjoy the movies so much. What a great time! You all rule.
Night Of The Horrorphile podcast ()
Back in the day—oh shit am I that old now?—[email protected] used to do this, he'd show a mix of horror flicks and exploitation films. I'm actually very happy they are switching up the format this year!!!!! It acts a lot more like a drive-in, Thanks #TheLastDriveIn!
FeAu ()
#Revenge is interesting so far, dunno why it took me so long to see it. I really like the lighting especially. #TheLastDriveIn
Crystal Quin ()
I blame #TheLastDriveIn for my sleepless Friday nights. You just amp me up too much! #mutantfam
Andrew Madsen ()
Whoa @kinky_horror had never seen this before. Gnarly. Also Ms. 45 and The Driller Killer both rule, as does Revenge. #TheLastDriveIn
King Dinosaur ()
Glad to see so much love for #DeadbeatAtDawn. And amusing to see the reactions of others. #TheLastDriveIn
Shudder ()
Hey, we like the move called REVENGE, too. @shudder and @kinky_horror say check it out! (Streaming only on Shudder, of course.) #TheLastDriveIn
Adam west — reanimator ()
Is anyone else watching @therealjoebob's flask wiggle and waiting for it to fall? #TheLastDriveIn @kinky_horror
Jackie dayTona ()
Don't mess with him right now, dad. He gave up his nunchuks for a girl. Then he lost the girl he gave up the nunchuks for. This is a tough time for our protagonist. #TheLastDriveIn
Zack Worent ()
I don't know what's 's dad or Goose's dads pants. @Shudder #TheLastDriveIn

Stewart Moncure ()
Someone replaced his heroin with cocaine. Honest screw up, could happen to anyone. #TheLastDriveIn
Freddie Young 🐺 🌕 🎃 ()
When you think your life is bad, you watch this film and realize it could be worse. #DeadbeatAtDawn #TheLastDriveIn
Jordan ()
This movie looks legit. Next week on #TheLastDriveIn ?? Lol 🤣
TheTombOfAnubis.Com ()
Vampire OF THE STARS! #DeadbeatByDawn #TheLastDriveIn @kinky_horror @SetDarcyFree
Jeffrey Owens🧛🏻‍♂️ ()
Is there a connection to tonight's episode with this VAMPIRE CIRCUS trailer? I know THE CHANGELING's connection #TheLastDriveIn
Diana "Darcy the Mail Girl" Prince 🤠🧟‍♂️🧟‍♀️🖤 ()
Haha yay!!!! It scared the 💩 outta JB, too, so #missionaccomplished!! 😋👍👍 #TheLastDriveIn
Emilio Amaro ()
If you want more entertainment recommended by serial killers, Richard Ramirez listened to AC/DC's Night Prowler to psych himself up #TheLastDriveIn
Johnny 🎃 Horror Hack 🪓 ()
Imagine if they all yelled, Tickle Monster!! and lunged at the body under the sheet giggling and tickling it. I would have written the scene that 🤷‍♂️ #TheLastDriveIn @kinky_horror
Trioxin Trav ()
I if the mental patient says so! @therealjoebob @kinky_horror #TheLastDriveIn #mutantfam
Paul Krysinski ()
I feel like GCS is on the perpetual verge of death throughout this movie. #TheLastDriveIn #MutantFam
Rob Humphrey ()
There is no reason that Gillette should get more airtime than @kinky_horror on #TheLastDriveIn
Selling the Scream Podcast ()
Be ready to be introduced to an unresolved "Chekhov's Carp". #exorcistiii #TheLastDriveIn
Razor ()
True story: the very first time I saw the original Exorcist was on MonsterVision. It was edited for TV, still terrifying, but Joe Bob was there to provide levity with fun facts about crucifix masturbation. #TheLastDriveIn
Mike Vanderbilt™, Regular Human Bartender ()
Aqua Velva has been a favorite since high school. I actually collect drugstore colognes and aftershaves! #TheLastDriveIn #MutantFan @kinky_horror @SetDarcyFree
Shudder ()
#TheLastDriveIn continues TONIGHT at 9pm ET on ShudderTV! See you then #MutantFam 🤠