Vergil Twitter Trend : Most Popular Tweets | United States
😈 Vergil will be offered as paid DLC for Xbox One, PS4 and PC at a later date. 😈 Physical version of #DMC5 Special Edition coming to PS5 and Xbox Series X at a later date.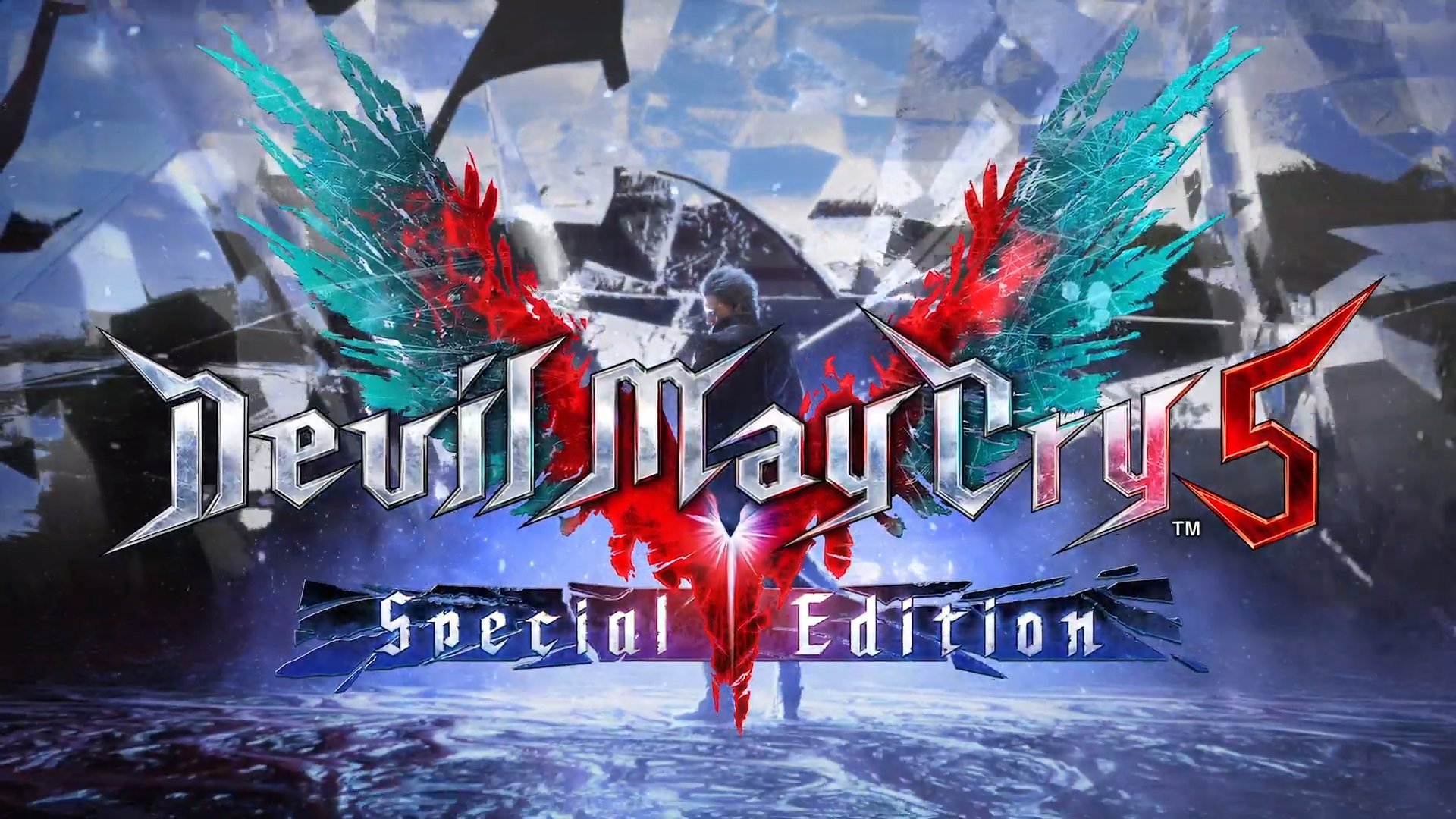 Vergil on Twitter
Capcom España ()
¿Estáis preparados para despertar el verdadero poder de Vergil en Devil May Cry 5 Special Edition? 😈
Adrià Font ()
@Eve_Sparda ¡Me acordé mucho de ti cuando vi el trailer! También te digo que Capcom muy originales no son a la hora de sacar DLCs o Special Edition de Devil May Cry. Por no decir: ante la duda, mete a Vergil
Akhav ()
@Violet_M_Ramos sorry fam but I'd rather spend the night with the homie Vergil instead
M7md ()
@dinocrusher I'll just get the vergil DLC on ps4 and be done with it There's really nothing that interesting in special edition other than vergil being playable although he looks like he lost force edge and beowulf hopefully they add new moves for him but this is capcom so don't expect much
Fort of Eels ()
I HAVE WAITED FOR OVER A YEAR AND A HALF NEVER BOUGHT DMC5 AS A FORM OF PROTEST BUT HERE HE IS PLAYABLE VERGIL HAS COME OUR PRAYERS HAVE BEEN ANSWERED YOROKOBE, SHONEN
Fort of Eels ()
@Ruddrik_Udyr I HAVE BEEN WAITING FOR SO FUCKING LONG OHMYFUCKINGGOD VERGIL IS HEREEEEWE
Kirei ()
@JowiRp Vergil will come as DLC for the older versions yeah New has him immediately I think?
Tak ()
@JoachimPhoenixx nonono, what i mean isdmc5se specifically. vergil as dlc will be available everywhere but special edition and all its non-vergil things are being claimed to be ps5 only
オニーカ G BLU-RAY ()
I had a crazy dream that they finally announced Vergil DLC for DMC5 and then I woke up in reality
⭐️ 𝕞𝕪𝕣 ⭐️ ()
I WANT TO HEAAAAAR IT I WANT TO ANALYZE THE LYRICS AND HOW THEY CORRELATE TO MY SWEET SWEET VERGIL
Vince ()
How am I supposed to sleep when vergil can now summon the twink version of himself that recites poetry during combat
Vtriggered ()
@retroOtoko @retroOtoko This is a pathetically weak special edition for DMC5. First its not fully coming to PC which is insulting. After a year and a half its just Vergil dropped in with speed and enemy count tweaks. No new playable Lady/Trish and Dante/Vergil in hell story missions? Meh
Maximilian Dood ()
MAX REACTS: VERGIL IS BACK - Devil May Cry 5 SE - PS5 Trailer
Proeaten ()
Ok having had time to wake up and think about it. SE is pretty meh, I would've liked more but the fact that Vergil's coming as dlc and pretty cheap dlc at that is appreciated. I'd hope LDK/turbo is included in that but who knows.
#carina ()
@dem_bro_vergil Ты понимаешь что люди которые говорят это метафорически и люди которые пишут угрозы это разные люди и первые не поддерживают вторых и я не понимаю почему ты думаешь что первые должны как-то отчитываться за вторых
Synchron @ 頂け一番! ()
This is an EXCELLENT price. HOWEVER. Two things. 1) This probably means he really only is going to get the 4SE treatment, which is a touch disappointing. And 2) Vergil is a 5 dollar whore, a cheap slut, will go home with anybody
Shredding Power of Playable Vergil ()
@cloudi_skye Vergil switching to V during a convo like Arkham did switching to Jester.
Lily ()
I already knew not to preorder for FFXVI because we already know it's gonna be a few ages, Vergil at launch got me. It's preordered 😭😭😭
🔞sin with criim | DanV is life | spardacest zine! ()
also with Vergil turning into -squinting HARD at my V muse-
BRUTE JUSTICE MOOOOODE ()
dmc5 is getting an updated vergil rerelease? did i mention that was like my fave game of the year??? because holy shit is dmc5 the fuckin bomb
Tasteful Hatred ()
Not too crazy about having to pay $70 for PS5 games. Their new stuff was sick. DMCV Vergil, God of War 2, even FNAF Security Breach. Everything looks pretty radical
kevin ()
Making sure our Lord Vergil looks good when he does show up The wait was worth it
Jeremy ()
The particle effects when Vergil slashes with the Whew. Looks damn cool. Loving his theme too, sounds great.
✨ Mary ✨ ()
I don't usually tweet my gaming stuff here BUT VERGIL DLC LETS GO 😤😤😤 #DevilMayCry5 #vergil
Agus ()
Dadme una actualización para jugar con Vergil en el juego base, el turbo lo podéis meter también, el resto me da igual. No quiero volver a pagar por este juego y voy a acabar hacié
VergililgreV ()
>Dante unleashes his Sin DT (outside of Quadruple S) by stabbing himself in gameplay >Vergil resummons/becomes V by stabbing himself in gameplay
✫ ()
Oh so Vergil is be DLC for YOU KNOW WHAT MEANS IT HAPPENED
Devil May Cry 5 Special Edition ()
😈 Vergil will be offered as paid DLC for Xbox One, PS4 and PC at a later date. 😈 Physical version of #DMC5 Special Edition coming to PS5 and Xbox Series X at a later date.
GAME España ()
DE-EME-CÉ CINCO CON VERGIL JUGABLE. Ya. Ya está. Vergil jugable. 🔥🔥🔥 @KochMedia_es #PS5 #PS5Showcase
Kayane ()
Hell yeah ! Devil May Cry V Special Edition avec Vergil jouable annoncé !!!