Xbox Twitter Trend : Most Popular Tweets | United States
This is the Xbox Series X: $499 (ERP) Xbox Series S: $299 (ERP) Release date: November 10 Pre-order starts September 22: | #PowerYourDreams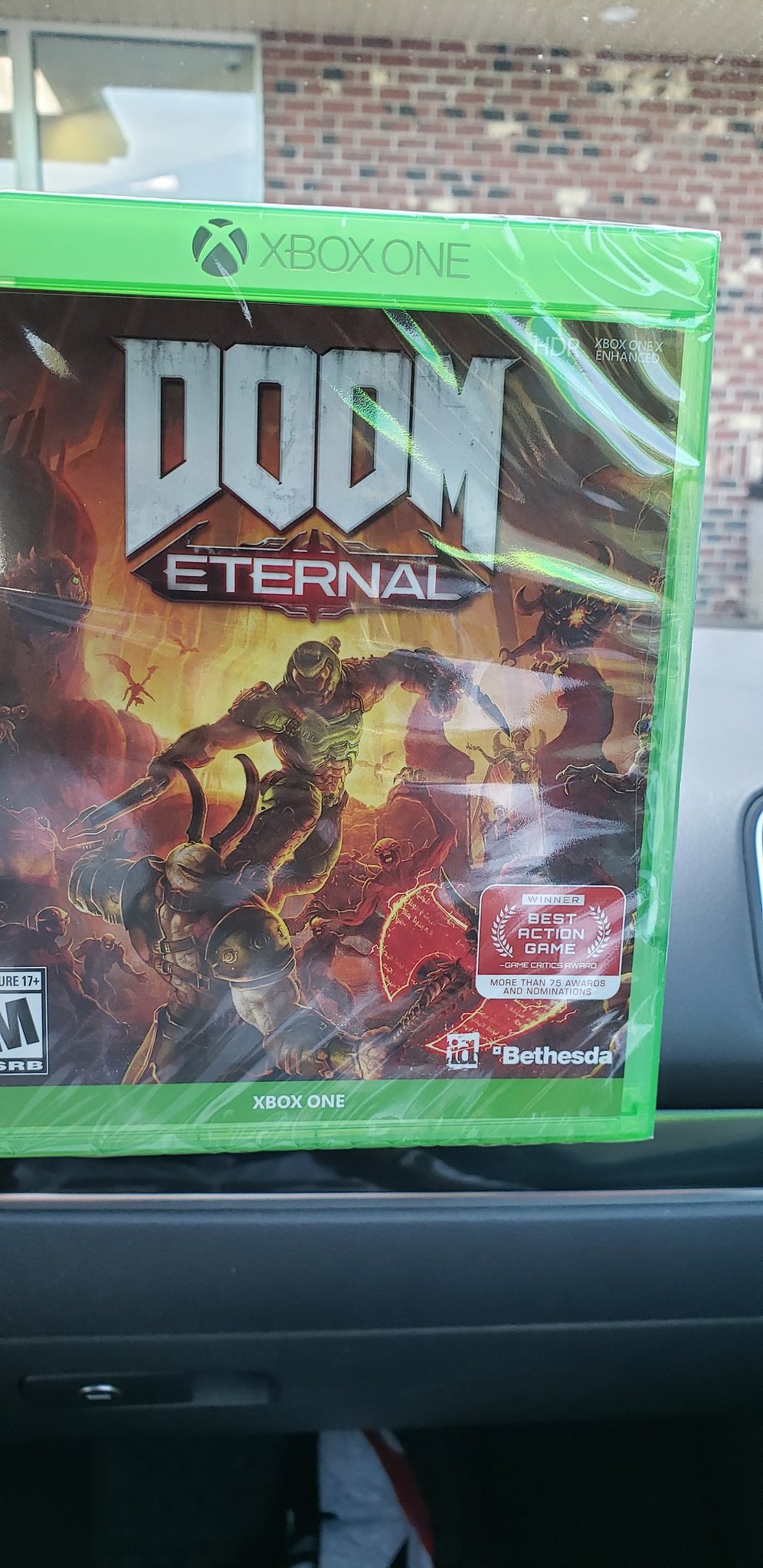 Xbox on Twitter
Xbox Wire ()
Play as an Orbital Drop Shock Trooper and explore the war-ravaged streets of New Mombasa in Halo 3: ODST. Now available with @XboxGamePassPC alongside the return of ODST Firefight! Details here:
Digital Foundry Deals ()
More Amazon EU pre-orders live! 🇫🇷 France: 🇪🇸 Spain:
Timdog ()
Case to case basis. I think 1 year exclusives or timed could possibly if its me, i make it all about Xbox eco, and even steam. Other platforms you need to really think it thru
Xbox Power ()
O que acharam dos preços de Xbox Series X e Xbox Series S? Xbox Series X: R$ Xbox Series S: R$ Confira 👉
SEAN! ()
I'll let you Xbox users know how the game feels tomorrow😇
MondoXbox ()
Las reservas de #XboxSeries X|S se abrirán a las 9:00 CEST en España el día 22 de septiembre, voy a dejar este hilo fijado para ir añadiendo las diferentes tiendas que vayan a realizarlas, asi como los enlaces oficiales. #Xbox
Comic Book Resources ()
#Xbox Announces Series X/S Pre-Order Launch Time
Geoff Keighley ()
Xbox Series X and S pre-orders will begin on Tuesday at 11 am ET / 8 AM PT according to @Xbox
愛沢めみ /メガドラ応援CD販売中! ()
プレステ5の話題がすんごいけどxboxも出ること忘れないで〜!! わたしはゲームギアミクロ買う。
Tom Warren ()
•Xbox Series S: $299, November 10th •Xbox Series X: $499, November 10th •PS5 Digital Edition: $399, November 12th •PS5: $499, November 12th So much choice and great price points for the next gen of console gaming 👍
Xbox ()
Next-gen power and performance runs in the family. 7 days until pre-orders for Xbox Series X and Xbox Series S open on September 22. Stay tuned for timing details in your region:
Xbox ()
Fun fact: Xbox Series S is so small @XboxP3 had it sitting on his bookshelf back on July 1 and nobody noticed. 😏 Did you spot it @SethSchiesel?
Jez ()
The silver lining on Halo Infinite being delayed is that Microsoft could make up for it with epic custom limited Halo Xbox Series S and Xbox Series X editions …
Vandal ()
Rainbow Six Siege funcionará a 4K y 120 fps en PS5 y Xbox Series X
Hobby Consolas ()
Nuevo tráiler de Mafia Edición Definitiva. La vida de un gángster
川尾りる🛶Virtual Ojisan ()
Xbox Series Xはすぐに買ってなんのゲームをやるの?と思われる方もいらっしゃるかと思いますが、私はまず地球防衛軍3をやります。Xbox360をいじめ抜くために作られた烈火インフェルノを難なくヌルヌル表示させてマスィーンパゥワーを存分に味わうのです( ˘ω˘ )
Britfox ()
Explain your @ I used to have an embarrassing username for many years from when my dad first created my Xbox account, so I naturally wanted to change it The county animal of my home county in the UK is the British red fox and I thought it'd be neat to base my username off that.
Hobby Consolas ()
Nuevo tráiler de Mafia Edición Definitiva. La vida de un gángster
P5A English FanDub ()
Hell yeah! This game is awesome! If any of you didn't play this game back on Xbox 360/PS3, pick this up later this year! It's genuinely a well made title!
IGN ()
Scott Pilgrim vs. The World: The Game - Complete Edition, which includes the Knives Chau and Wallace Wells add-on packs, is officially coming to PS4, Xbox One, Switch, and Stadia this holiday.
IGN Brasil ()
REMAKE DE PRINCE OF PERSIA: THE SANDS OF TIME! Confirmado!
MeriStation.com ()
Xbox Series X/S al detalle: comparativa en vídeo e imágenes con otras consolas

GameSpot ()
Taco Bell is giving away the Xbox Series X before you can even buy one
PCMag ()
$ is still great value, especially considering EA Play games are now included.​
سعودي جيمر ()
إعلامي: مايكروسوفت تبيع Xbox Series S وشقيقه الأكبر بخسارة مالية لكن التعويض بالجيم باس والمبيعات الرقمية.
Steven Boogie2988 Williams ()
So for a month you can get an Xbox series with game pass. You slowly pay off the consoles. I mean this is actually an insanely good deal. Xbox loves budget gamers. Truly.
うぁる ()
xboxしか勝たん! series sにして120hzモニターも買うか! あと今回のテスト50位近く順位上がったし流石にね
Xbox Japan ()
日本国内展開決定 Xbox Series X: 49,980円 (税抜参考価格) Xbox Series S: 32,980円 (税抜参考価格) 発売日: 11月10日 予約受付開始: 9月25日 URL:
Xbox ()
This is the Xbox Series X: $499 (ERP) Xbox Series S: $299 (ERP) Release date: November 10 Pre-order starts September 22: | #PowerYourDreams
Xbox ()
Xbox Series S 🎮 All-digital next-gen console 🏃 Faster load times 📈 Higher frame rates 🌎 Richer, more dynamic worlds 🔥 Next generation gaming performance 🔎 In our smallest Xbox ever #PowerYourDreams