#Zombies2 Twitter Trend : The Most Popular Tweets | United States
When #MonstaX is in the building the same week as the #Zombies2 premier: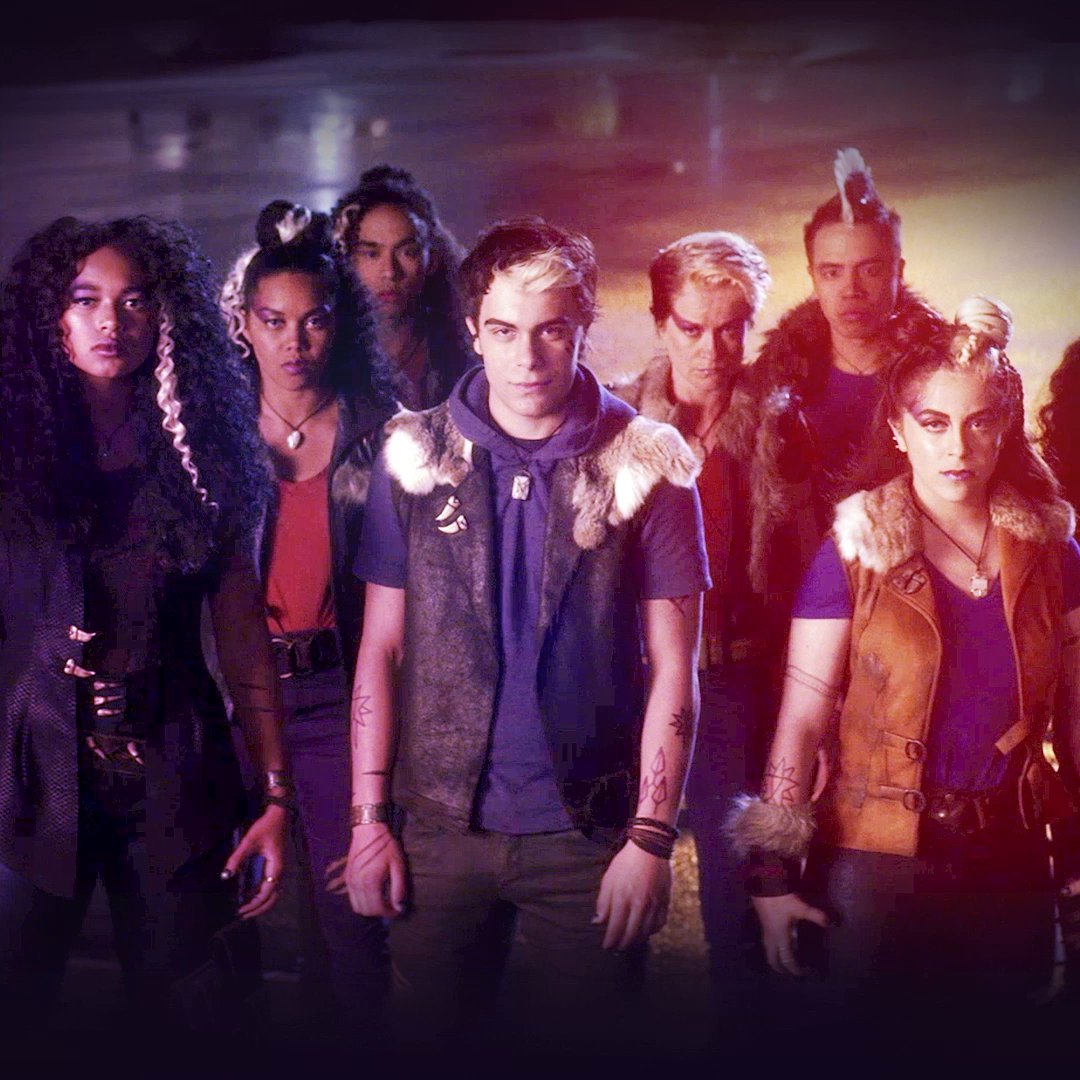 #Zombies2 on Twitter
Herne Hill Andy ()
Something called #Zombies2 is trending. Presumably a film or game - or are there actually zombies outside on the streets of south London? Recalling the central gag of Shaun of the Dead: if London was full of zombies on a hungover Saturday morning, would anyone notice?
Lex ()
Please let Addison become a Werewolf!!! No aliens, no vampires! This isn't twilight! Let her be a werewolf and lead the pack!! She does belong and that's where she belongs! Disappointing ending for sure! My son and I kept waiting for her chance to become a Werewolf! 😢#ZOMBIES2
Nicoly 🦋 ()
Why didn't Eliza just run for president since she wanted change so anyways, I'll be in my room waiting for Z3 #Zombies2
💋кαукαу ღ💋 ()
Just finished #Zombies2 and holy crap loved the dynamic of it all, Zed and Addison relationship getting tested,and I loved how they brought Someday back and there was finally a it @MiloManheim @ImMegDonnelly this movie taught us that everyone should be treated equally.
BJ Griffin ()
Watching @DisneyChannel #Zombies2 with the kids and their of "no more bad blood" while minors resist the police and set to sabotage a public works project.
BJ Griffin ()
Watching @DisneyChannel #Zombies2 with the kids and their dispute with grievances from hundreds of years in the police gas the crowd.
Z.a.C.k.G.o.A.t ()
#Zombies2 in zombies 3 bring all the monsters vampires frankiesteins cyclones medusa everyone
Ana... ◟̽◞̽ ()
見たいな〜〜 大学生なっても社会人になってもずっとDCが好きだって誓う #zombies2
BJ Griffin ()
Watching @DisneyChannel #Zombies2 with the kids and their wins over the young voter demographic with promises of more holidays and no next rally it has been leaked he will address minimum wage.
Clarence Storm/Jalen ()
@PearceJoza Thank you #Zombies2 for being my #ValentinesDay date and birthday gift. @MiloManheim
Amandaa ♡ ()
Even when Zed & Addison aren't actually singing together they're still such a power couple #Zombies2
💛NotSpyro💛 ()
Top 3 favorite songs in #Zombies2!!!! 1. Flesh and Bone 2. Call to the Wild 3. Like to Zombies do I LOVE THE MOVIE!!!!!! 😍😍😍😍😍☺️☺️☺️☺️☺️😊😊😊😊

Who Trended it ? ()
Okay. You know who sent #Zombies2 trending in the US ? I do. Well done @DisneyChannelPR. I make no mistakes.
A.Davis 🌞 ()
#Zombies2 is sooo freaking good! @MiloManheim , @ImMegDonnelly and everyone else did amazing. This is definitely the best one yet can't wait for the third!
S.l.u.t ()
i hate disney for leaving us on the edge! they always do this too ugh. 😫 #Zombies2
Alessandra ()
Ontem foi lançado #Zombies2 na gringa e já tomei Mas mesmo assim eu vou ver quando lançar aqui.
Megdonnelly_4life💕 ()
Wynter: *shoves zed* The werewolves at the end of Do It Like The Zombies Do: AWWWOOOO Zed: OW #Zombies2 #zombies3 @ImMegDonnelly
Zombies two day!! ()
"we have history books that claim werewolves attacked seabrooke settlers, but they struck first and stole our moonstone!" CALL SEABROOKE OUT WILLA #Zombies2

Al Hagen ()
@kylee_mrussell you & me @kylee_mrussell what is Addison? 👀 #Zombies2 #DisneyChannel
Meg donnelly ()
i cried so much recording it, in rehearsals, filming it, and now watching it. @MiloManheim and i have been through so much & to hear our voices 2 years surreal. #Zombies2
Graziely Sofia ()
Note: The #Zombies2 soundtrack has a great producer and amazing singers. Excellent cast and crew. if I lived in the USA, I would like to go to Meg's shows, because her voice is a blessing,
Bri met ari 🤍 IS MEETING CHRIS EVANS ()
someone protect zed and addison right now or i swear #Zombies2 @ImMegDonnelly @MiloManheim
Thomas Blalock ()
The first movie shockingly avoided the third act break up. So of course this makes up for that. #Zombies2
Zombies two day!! ()
flesh and bone being about the werewolves taking back what the first settlers of seabrooke stole from the first werewolves BEST MESSAGE YET #Zombies2
1Walkerfan CHANGES OUT NOW ()
Zombies 2 Without Context: @MiloManheim #Zombies2 #ImWinning
Torsitch ()
#Zombies2 is teaching kids about politics from a thousand-foot, big picture view. Pay attention! Disney predicts Trump re-election -- teaches both kids and adults how to cope.
Dad Da Rooney ()
It's Valentine's Day so of course that means watching #Zombies2 on @DisneyChannel because that's what parents do when they have a little girl.
Deirdre Austin ()
Also, the women are running things and clearly leading this movement. We have to recognize the significant roles women have played in movements historically. #zombies2
RADIO DISNEY ()
When #MonstaX is in the building the same week as the #Zombies2 premier:
Disney Channel ()
What's that behind you? 😮 It's #ZOMBIES2 and it premieres TOMORROW at 8p on Disney Channel! The countdown is almost over 🎉