21st of June Twitter Trend : Most Popular Tweets | Worldwide
STEP 4 - 21st June earliest Hope is to lift all legal limits on social contact and reopen sectors of the economy – nightclubs etc.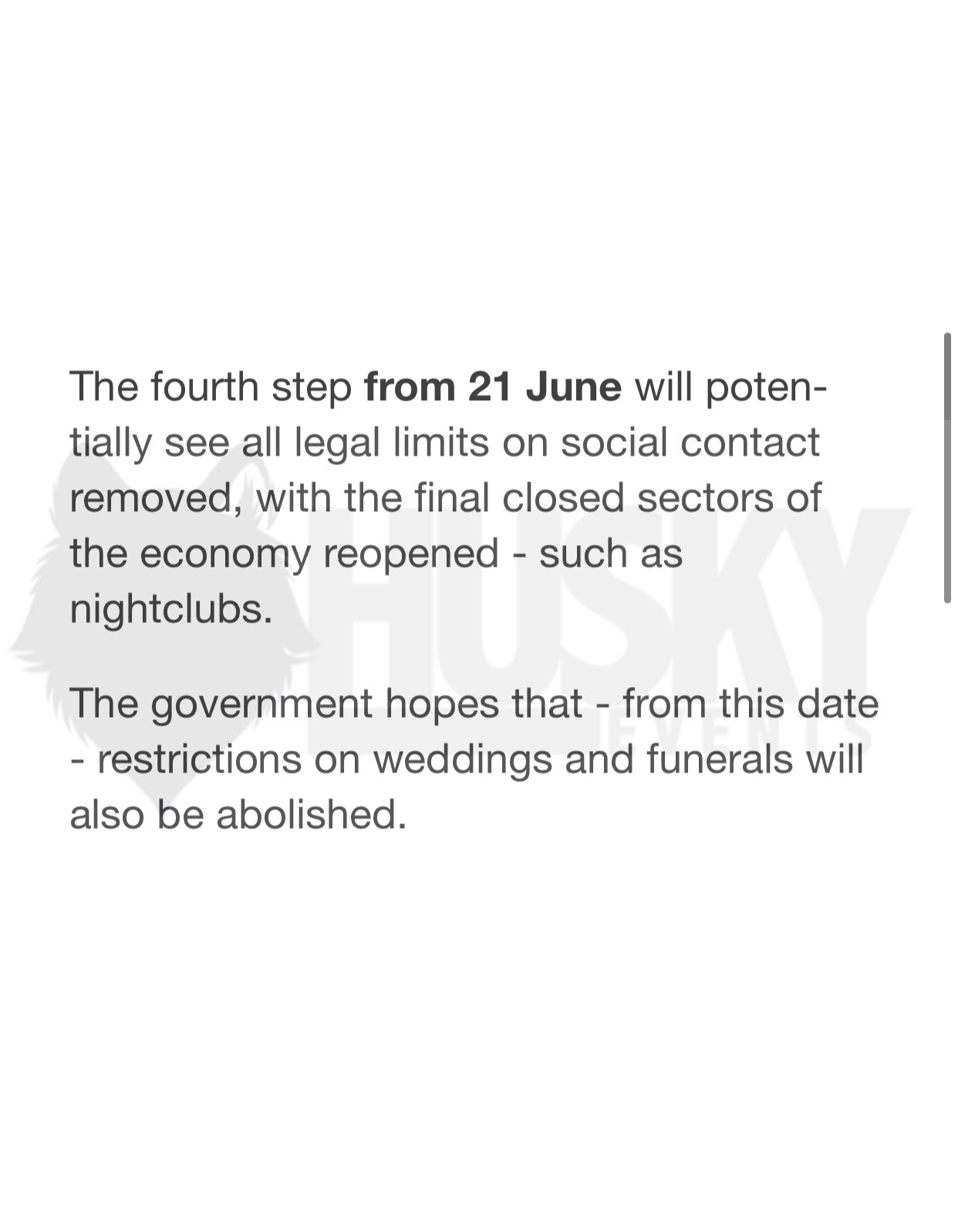 21st of June on Twitter
Jay🤫 ()
Everyone making plans and jokes about the 21st of June till boris says 'Na these lot having too much fun already' and puts us into another national lockdown and for another "3 weeks"😂😂😂
Henry moodie ()
i've never been more hyped for a day like i am for the 21st of june ... summer 2021 is the one
Marianne 🖤 protect black lives ()
the prospect of june 21st feels like finally being given the aux chord at a houseparty
Matt Smith ()
Don't wanna be that guy, but I've just checked this year's calendar and the 21st of June is ages away.
Bradley Stratton ()
@Hotchi1idog The automatic presumption would be that the next notch up is Mayhem? Wish it was June 21st tomorrow so I could work off some of this angst in a nightclub mosh pit
Kirsty Wright ()
June 21st will only be pushed back be individuals who abuse the rules that will be put into place over the next few months. When you're allowed 6 people in a garden, to these people that means 26 for a party to then end up indoors. These types of people will push us
Jessica 💘 ()
june 21st feels like when school would tell you if you were good you'd get to go on an epic school trip at the end of the year. and i'm totally buying it PLEASE LET US GET JUNE 21ST
Dan Douglas ()
anyone showing an NHS pass should get free drinks on the 21st of june. all summer actually
Kaylea 🌻 ()
Annual leave booking request gone in for a week on 21st of June 😂 optimism is 🗝
Lauren ()
On a serious strict diet now until 21st of June and I'm serious now. No messing 🥺🤣
Molly Uz🏳️‍🌈👩‍⚕️ ()
As a former bartender, waitress, and hospitality worker I ask you to please pray for all bar staff/waitresses/front of house on the 21st of June, and probably the rest of the week also (at least). People get real stupid real fast when they drink. And they will be drinking a lot.
StacyGreer🦋 ()
Hate being a Debbie downer but anyone actually believing they will be at raves etc on the 21st of June are on another planet
Megan ()
I'm not sure the 21st of June is enough time to shift this lock down timber ... if you catch me looking thiccc mind your own
Damaride McConnell ()
The 21st of June will taste like that first bite of the most amazing pastry after you've been on a diet. Please let's not mess this up. Please.
Oliviadevoy ()
My 21st is in August and I'll riot if after the 21st of June we go into another lockdown.
Sue Crocombe 💙 ()
Can someone tell me what the significance is about 21st June? I'm on a run of night shifts so I missed today's news
Matt Allen ()
21st of June all social limits on social contact to be scrapped. 21st of June then, will be the day life goes back to normal. Four more months of this then, and then hopefully, it'll be done with.
Zoe ()
@KeelanJack21 Yes or inside groups of 6. It's the number limitations that get removed 21st of June 🎉🎉🎉
Dan Tracey ()
If restrictions get fully removed on June 21st and pubs are full to brim Anyone who orders a massive round of drinks and ends with oh and a Guinness should be forceably removed from the premises 😂
Connor ()
It's good to know @SpursOfficial can do an open top bus on the 21st of June for our double 😉
Boris the Chinchilla ()
@Naughtylolaxx Still going to be a long time til we get real freedom back ... A gradual relaxing of rules over the coming months and then June 21st I think is the date for the real end of lockdown ... probably. Going to be a long spring!
Andywi75on ()
Everything fully open by 21st June?? Please get the full quarantine sorted or this will be absolutely pointlessly building up our hopes of us being fully free for the future to come and a total waste of time @BorisJohnson!!!!!
Jonny Meah ()
That week from the 21st of June, followed by my just rival Fresher's Week 2012 😂
Husky Events ()
Could this be the moment we've been waiting for? 21st June - the potential planned reopening of nightclubs. Who's excited?
Oliver Dowden ()
Step 4 - Full audiences We aim to remove the remaining restrictions allowing full theatres, sports & business events subject to public health & outcome of reviews (hard to open sectors & 1m SD) Not before 21st June If successful this will be a massive step forward!
Naomi Tatchell ()
I've just put June 21st in my diary as our date of freedom so I need all of you bitches to BEHAVE in the interim. For the love of all that is holy.

Old Aunt Maud 🇮🇹🏴󠁧󠁢󠁥󠁮󠁧󠁿 ()
This isn't freedom, this is utterly fucking scandalous. Still micromanaging every aspect of our lives up to and beyond June 21st #EnoughIsEnough
Adele Barry ()
Aaah, all the rules hopefully being lifted by 21st June ... and I have a planned return date to work of the 28th June 🤦🏻‍♀️👍🏻 excellent.
Bradley Carey ()
Normal life on June 21st, and it's my 21st bday on the 1st of July. Me and the boys will be hosting a session, any cunt and their dog is welcome
Ben Kentish ()
STEP 4 - 21st June earliest Hope is to lift all legal limits on social contact and reopen sectors of the economy – nightclubs etc.