#ASKJAYPARK Twitter Trend : Most Popular Tweets | Worldwide
aí o Jay park nem me nota,vô para de ser trouxa also jay park lança um ask jay park eu:come to Brazil, what is your favorite color? have you ever thought about making a feat with annita? enfim a hipocrisia #ASKJAYPARK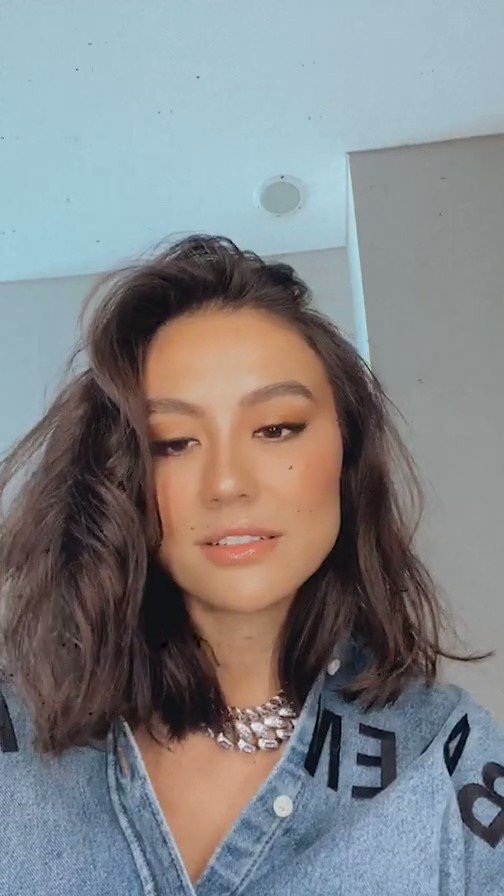 #ASKJAYPARK on Twitter
𝓴𝓪𝓵𝔂 ¹² ()
aí o Jay park nem me nota,vô para de ser trouxa also jay park lança um ask jay park eu:come to Brazil, what is your favorite color? have you ever thought about making a feat with annita? enfim a hipocrisia #ASKJAYPARK
𝓴𝓪𝓵𝔂 ¹² ()
Meu amado Jay Park, já pensou em fazer um feat com annita ou com um tal de mc fioti? e sim, mataria o Fandom inteiro #ASKJAYPARK
✨꒦ꏂꋪꋊꄲꋊ✨🐀 Voted: 👍 "Bangchan DILF" ()
#ASKJAYPARK can I suck on your tits PLEASE just once I am actually begging rn HAND THEM OVER
𝚞 𝚗 𝚞 ² 💥 ()
j'ai ENCORE raté un askjaypark , ça fait plus de 5fois là
Joharra Nicole ()
@lykaalino @JAYBUMAOM Hahahahahah kung alam mo lang ate, para akong high dito hahahaa nakangiti lang. hirap mapansin ni Jay Park sa #AskJayPark. Imagine 8 years 🤦🏻‍♀️ hahahahaha Kailangan talaga ipaprnt hahaha
𝑴𝒂𝒓𝒐𝒑𝒂𝒓𝒂𝒔𝒚🍷😎 ()
Blue tape in 2 hours ❤️❤️ Be ready guuuyssss!! Why so handsome?? 😭😭 @JAYBUMAOM #askJAYPARK
VITAMIN 🐝 (not complex) ()
#askJAYPARK ⬅️Really appreciate you having these 🐝. How is the song feature with Breezy coming along? @chrisbrown @JAYBUMAOM
WHACHUWANT ()
@JAYBUMAOM how can you be this cool?? You are amazing. Is there a secret recipe????? #ASKJAYPARK
Baby.julyssa ()
Do you plan on getting another tattoo or piercing? If so where/ what will it be #ASKJAYPARK
#HappyHanDay #HanOfAKind 🎊 ()
@JAYBUMAOM #askJAYPARK HIIIIII, TODAY I HAVE AN EXAM :( CAN U TELL ME: good luck? no??? )): 은아는 너를 사랑해요🦦
Oyim ☾ ()
@JAYBUMAOM Can some please tell me how to get his attention🙃 #ASKJAYPARK
M Arya Nurfallah ()
@JAYBUMAOM When you will collab with @agnezmo ?? #askJAYPARK
𝓑𝓮𝓵𝓵𝓪 🌙 Blueberry Eyes !!! ()
#ASKJAYPARK Eu mais uma vez iludida esperando o Jay Park notar minha existência.
@Nandinhasoo9 ()
#ASKJAYPARK ATENÇÃO ALGUMA DE VOCÊS VAI TER QUE CHAMAR A ATENÇÃO DO JAY PARK, PORQUE ERA PRA EU TA DORMINDO E NÃO ME MATANDO PRA CHAMAR A ATENÇÃO DO JAY PARK OKAY,QUANDO POSTAREM ALGUMA COISA MARCA ELE TA BOM AGORA TCHAU BOA SORTE,PRA EU E PRA VOCÊS
🍓𝕔𝕣𝕪𝕤𝕥𝕒𝕝🍓𝕊𝕥𝕣𝕖𝕒𝕞 𝕓𝕒𝕔𝕜 𝕕𝕠𝕠𝕣 ()
@JAYBUMAOM would you consider coming to phoenix, az after this whole pandemic? i would love to see you mommae #ASKJAYPARK
Areeba ()
@JAYBUMAOM Sir, my boyfriend got lost 33 mins ago. Last seen on Twitter doing #askJAYPARK Can you tell me where do I find him now? I want him to reply on my tweet.
Paormzzz ()
@JAYBUMAOM What do you think about Mexico? would you come? ily. 💖🇲🇽 #askJAYPARK @JAYBUMAOM
ʂυsρiriα 😈 ()
@JAYBUMAOM o arroz no Brasil tá quase valendo o mesmo que um relógio seu da Rolex #askjaypark
Lil Soyeon; LA DI DA; NOTADO PELO JAY PARK 🙏 ()
Queria agradecer ao homão chamado Jay Park pelos mimos de ME NOTAR 🙏 Amanhã tem Blue Tape!!!!!!! #ASKJAYPARK
No face ()
@JAYBUMAOM You always tweet #askjaypark but you never reply to my tweet. Hindi sana masarap ulam mo buong Lingoo. 😡
Waiting for my baby🤢 ()
ใครเครียดๆมาลองอ่าน askjaypark ดู5555555555 เครียดกว่าเดิม ทั้งคนถามคนตอบกุหัว55555555555555
Idaly♡NCT 2020!!! ()
@JAYBUMAOM #askJAYPARK Jay I'm just gonna say this but my best friend loves you so much! wonder if you can say hi to her 😸
#BLUE_TAPE ()
@JAYBUMAOM is H1GHR compilation album still gonna be available until 2021?🤞 #AskJayPark
Só Camila ()
@JAYBUMAOM I don't know, but blue vs red reminds me of that. But I don't know which one to choose, so I stay if both lol #ASKJAYPARK
𝓪𝓷𝓰𝓮𝓵𝓲𝓪 ()
@JAYBUMAOM do u still communicate with the members of your former group, 2PM? #ASKJAYPARK
TopTrend Philippines ()
Top Trends Philippines 09/16/20 13:00:29 6) #ASKJAYPARK 7) #AOTD40 8) LeBron 9) BETTY 10) Doc Rivers
Who dat B ()
Being so obsessed listening to the same song LITERALLY every day #askJAYPARK @JAYBUMAOM
Estefany Mira ()
@JAYBUMAOM what's your favorite song? Movie? #askJAYPARK Picture of you because you know you're sexy
임스키 ()
@JAYBUMAOM Since I dont know what to ask, I just want to say I hope you have a nice day, Jay! 🥺🥺 #ASKJAYPARK
Giii • SOMEWHERE X RED TAPE ()
Do you think you will be a great daddy??? sksksksksksksksks #ASKJAYPARK