Auba Twitter Trend : Most Popular Tweets | Worldwide
My prediction for today - 2:1 for the @Arsenal! goal scorers: Auba, Laca ... and the creative Maddison for LFC. What are yours? #COYG 💥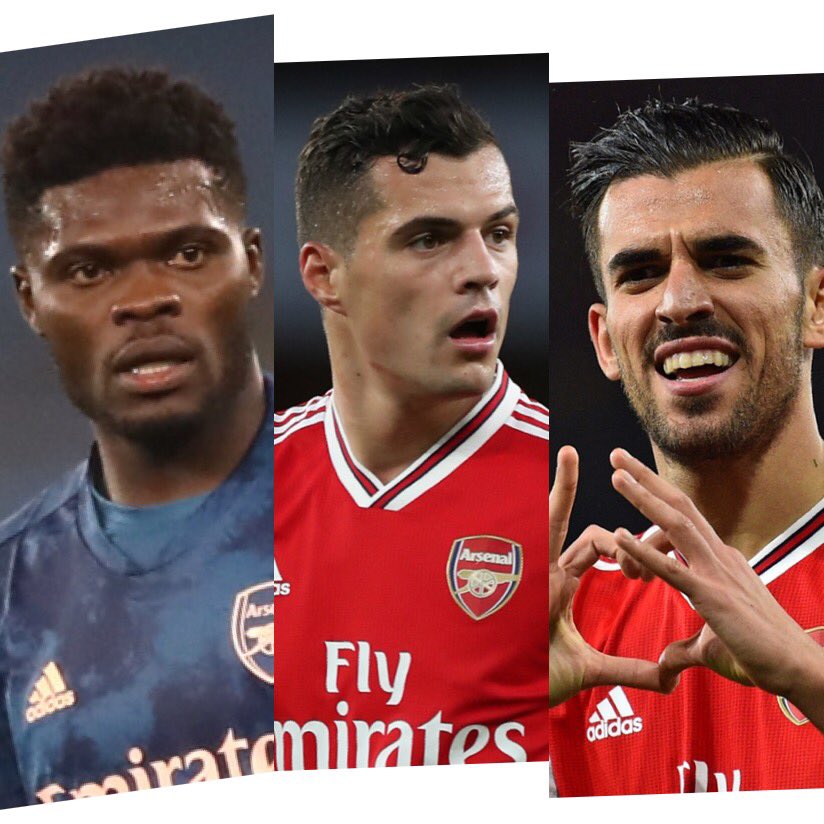 Auba on Twitter
SheffKhalid☢️ ()
@AfcHenryx @jamesbenge Laca basically has Auba wanting to play as #9 now and Balogun & TJJ with Nketiah in the wings. He is fucked 😂😂😂😂.
Swanny🔴🇾🇪 ()
@NaldoUtd attack easily upgradeable. play Auba & Werner RAM & LAM, ideally I have like inform ASM or Ousmane, or both. defence priority though.
MA♦️ ()
@chiddyafc Auba good vibes and positivity is unreal. Most high profile would be so frustrated at arsenal.
Courtney Capleton 🇯🇲🇯🇲⚽️ ()
@AFTVMedia We should play a 4213 with saka playing as a 10, he seems like the only player that can play on the turn and open things up, xhaxa and partey behind him with auba through the middle. Creativity is missing in every game.

FG ()
I love Auba but he's nowhere near as good as Van Persie or Henry man. It's not really a criticism, it's just he needs everyone to play well for him to play well
London is red ⚪🔴😍 ()
@ArsenalNewEra11 @artetaleboss Auba était malade apparemment et puis même Auba nous a tellement sauvé que ça lui arrive des matchs de merde
Gem ()
Another game after Auba signed his big money contract where he does nothing surprise surprise
Beef ()
vardy with more shots on target in 25 mins of football than auba all season. arteta??
Mesut Özil ()
My prediction for today - 2:1 for the @Arsenal! goal scorers: Auba, Laca ... and the creative Maddison for LFC. What are yours? #COYG 💥
Chris Wheatley ()
Auba on Partey: My family is from Gabon but I also have some roots in Ghana where Thomas is from so we are family too! It is good for some of our younger players as well to have a player like him, of his calibre at training. They will learn a lot from him. 🇬🇭🇬🇦
ClerkenwellGooner ()
@_Grimanditweets I'd stick with all of this season. Give him a proper 10-15 game run of starts and try to switch the emphasis of his play; for me he needs to come more inside. Would love to see how he might work as a false 9 in and around Auba playing more central.
Ruang Taktik by: ()
Menariknya juga Saka bisa ke tengah (27v7). Scr garis besar, memang utk menetralisir taktik ini. Semisal Pep pasang wingback murni, belum tentu bisa bertahan melawan Saka yg ada di tengah. Auba yg kerap melebar juga dinetralisis Walker yg naturalnya FB.
RohansBlog ()
If Bellerin is given license to advance forward, Pepe will be far more influential ( vs Sheffield United). He requires partnerships. Good delivery for our opener. Auba came on and scored. Great impact. Next up is Leicester at home. Hope you enjoyed the read! 😁🔴🔴
RohansBlog ()
frequent license to go forward and the same instructions were given to Bellerin once he came on. Kolasinac also partnered Saka and Eddie offensively. The game changed once Arteta made the changes, and brought on both Hector and Auba, for Cedric and Eddie. We were moving the ball
Amin ()
@spicyfatwa another abysmal performance. through on goal, ages of time to pass to open auba or shoot. somehow manages to do neither. not the first time to
Yasmin Ali ()
Con suerte a Auba volver al gol lo volverá a poner en su mejor nivel. Todos los delanteros tienen sus rachas malas, lo importante es cómo se levanta de eso. Sabemos que es el mejor cuando está intratable.
Antares ()
@WatchingArsenal Auba always has 100% impact on the team performance that what makes him always first class player
Rocky ()
@WatchingArsenal Needs to be CF, the LW position is being wasted, Auba is a Finisher not a creator and its hindering us having him out there.
Ay ()
@Emzyl23 Bro you're not alone, I feel like there is something dodgy going on too. That bromance needs to be investigated because I have yet to see auba alone in the training videos, Laca is always near him like a dog
DON EDU ()
@thfclewis__ @HotspurEdition You've just won 3-0, first thing he does is think about auba ? Rent free man 😂😅
Fwpe ()
@oskarr_07_ If Dani doesn't play then in my opinion El Neny should because he done well today and I still would play Laca because Auba usually plays better with Laca up top and this is really his only bad game so far
Olu ()
Can imagine it'd help Pepé and Auba too and Saka aswell. Every ball that goes into lacazette he loses. It's quite staggering, I usually don't abuse him anymore Cus im apathetic towards him now but that was extra extra shit
Dean Ryan ()
Arteta needs to chill, moving sus lately can't lie. Willian playing False 9 and now Nketiah playing LW, what next? Auba CB! Calm it down a bit now, moving mad! #AFC
Uuurrggghhhh🀄 ()
@MissAuba Arteta pLaying Center forward Nketiah as a LW yet Auba and NeLson are on the
Jessy M.D🇬🇦🔴⚪ ()
@marco_gooner Tbh it shows we need Martinelli to be ready him and saka are really on this side and he can do everything Auba doing on the left plus resolve the lack of creativity
Arsenal-connect ()
@Arsenal If we switch to 4-3-3 this should be our midfield 3. With Saka playing wide on the left, Auba through the middle and one of Pepe/Willian/Nelson on the right.
Peñargrol FUERA OFICIALISMO ()
@pacyking99 che viste q esta el sbc sin auba, bueno, acabo de gastar 500k de monedas intentando conseguir al rb de plata
Tutankhamun. ()
How did laca not score from this position? Or pass to Auba who was so clear on goal?
MartinelliStan ()
@WelBeast He deserves to at least be on the bench in the prem. No need for Auba, Laca and Nketiah in a match day 18. Pick two of the three. Can't have a situation when we need more attackers and then have three CF's on the field at the same time like vs City
Chris Wheatley ()
Auba: "On the pitch he's a really great player, he always wants to play forward. He always tries to give us the ball and we're happy that he's back.