Bayern Twitter Trend : Most Popular Tweets | Worldwide
Bayern and Borussia Dortmund were both invited to join the Super League but both clubs rejected the plans. Love that 👏🏻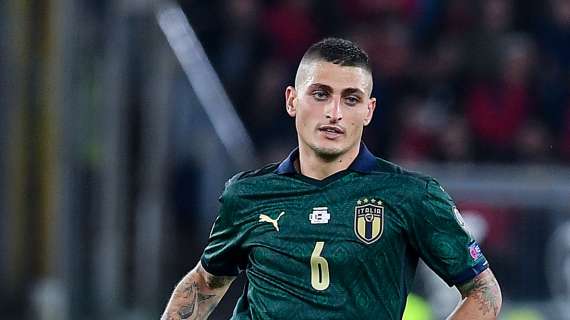 Bayern on Twitter
Kawash940 ()
@ariffiii non plus parceque les rencontres qu'on attends tout les 3-4 ans genre un bayern juventus bah tu l'auras chaque mois c nul
Agus🇵🇦 ()
No le pasa que ✨✨✨♥️♥️♥️♥️🌟🌟🌟✨✨✨✨✨✨🌟♥️🌟♥️🌟♥️♥️♥️♥️♥️✨✨✨🌟🌟🌟🌟🌟🌟🌟✨✨✨ EL BAYERN NO ACEPTÓ ENTRAR A LA SUPERLIGA ✨♥️♥️🌟✨♥️♥️♥️✨♥️✨🌟🌟✨♥️♥️🌟♥️✨♥️🌟✨♥️✨♥️♥️🌟♥️♥️✨🌟✨♥️✨♥️
Bolarinwa Olajide ()
Fiorentino Perez: "PSG were not invited, as of today. We haven't even spoken to German clubs. We are now 12 clubs, we want to become 15 clubs. If PSG and Bayern Munich refuse, the Super League competition will not be cancelled."
Muaddib ()
O Bayern de Munique é contra a Superliga, mas não é contra ter um poderio tal na Alemanha que vai a caminho do nono título consecutivo e sempre que quer rouba jogadores aos clubes adversários locais. Ah, a ganância!
Aurelbj75 ()
@MaxPelota Terrible décision, après avoir éliminer Man U le Barca le Bayern gagner comme ça ptin terrible
Hadrien ()
🚨 Karl Heinz Rummenigge, Le président du Bayern Munich, prend la place d'Andrea Agnelli au comité exécutif de l'UEFA, annonce le @nytimes. 👉 Cela enterre grandement la possibilité de voir le club bavarois rejoindre la Super Ligue.
Owen Mansell ()
@itsjamieryan Big shout by Bayern. Honorable one. Hope they stick to their guns on it. Dortmund and Leipzig similarly. Really can't see it happening just yet. Too toxic.
Jabulani Somzane ()
Super league is about the Powerhouse of football like Bayern, real Madrid, Manchester City and utd etc
FC Bayern München News ()
Süle ist schon seit einiger Zeit im Visier, doch in den letzten Wochen haben die Gespräche in der Hierarchie über eine mögliche Verpflichtung zugenommen. Der 25-Jährige hat noch etwas mehr als ein Jahr Vertrag bei den Bayern,
Reshad Rahman ✆ ()
❗️Dortmund CEO also emphasizes that both German clubs, which are represented on the ECA board, FC Bayern Munich and Borussia Dortmund, have held 100% identical views [to not participate in the Super League] in all discussions". #ESL 🤝🚫
Max Kirchi 🦊 ()
Wenn PSG wirklich CL Sieger am grünen Tisch heute wird, kann man wohl sagen, dass das Spiel Bayern vs PSG auch das CL Finale 20/21 war Wild #SuperLeague
Madbot ()
This fucking Super League shit is so stupid. Football is gonna end just like that. This will make the champions league shit, with only Bayern or Paris winning it. If they don't stop this I might even quit trying to become a player. #BoycottEuropeanSuperLeague
Emanuel ()
@rique_scott19 Mas a champions vai ficar sem graça sem os outros clubes mano,nn vai ter graça, só o Psg e Bayern ganhando saporra,que sem graça
AJ ()
Cry more at the end of it all you will be tuning in or maybe commentating when United are playing Bayern So allow the fake outrage
Lucas Eduardo ()
@OliveiraRafa As finais das próximas Champions aí 2022 PSG- Bayern 2023 PSG- Bayern 2024 PSG- Bayern 2025 PSG- Bayern 2026 PSG- Bayern 2027 PSG- Bayern 2028 PSG- Bayern 2029 PSG- Bayern
Footy Accumulators ()
Bayern and Borussia Dortmund were both invited to join the Super League but both clubs rejected the plans. Love that 👏🏻
Hokuto ()
Le Bayern a pris 3 buts en 90 minutes face au Barca en 2015 Le PSG en a pris 3 en 7 minutes en 2017 xptdrrrr
Foot Mercato ()
La réaction à chaud de Nasser Al Khelaifi après la qualification du PSG !
B/R Football ()
Still trying to figure out how Neymar hasn't scored yet against Bayern 🧐
レヴィフォロバ100🏆🏆🏆🏆🏆🏆ψ ()
俺は勝つと確信してるけど皆はどーだい? #バイエルンサポ集まれ #MiaSanMia
Vitor_Zero ()
@TNTSportsBR Dorme neném que o Bayern vai pegar, a pressão vai ser tão grande que um gol tu vai tomarrrr 🎶🎶🎶
☠️ ()
A semana começou bem dms. cruzeiro ganhou o clássico e hoje surge esse papo do guzman. eu tô rindo atoa kkkkk Agora só falta o bayern atropelar o psg amanhã, só isso que eu peço, meu Deus🙏🏽
Augusto ()
@FoxSportsBrasil E mentiu ? O time do bayern até desfalcado é MUITO melhor, e vai passar mesmo. Só não passa se a estrela do ney tiver monstra.
Chahid ()
Bayern Chelsea 2012 en final de ldc, Chelsea n'a absolument aucune occasion et le bayern aurait pu gagner 7-1 en étant un peu réaliste, un souvenir très très dur pr un bavarois je pense
TuttoAtalanta.com ()
Paris-Bayern, Pochettino ritrova Florenzi e Verratti -
Contrapunto ()
#12Abr Lewandowski vuelve a entrenarse con el Bayern
De Letra ()
Em entrevista ao site do Bayern de Munique, Kimmich cravou que o clube alemão irá se classificar no confronto contra o PSG. "Estou convencido de que vamos passar, porque somos a melhor equipe".
- ()
@N17Mahfuz We even beat Bayern, beat very good Napoli and PSG in groups yet Roma/City are more iconic. Liverpool fans never acknowledge we played Porto in 18/19 but everyone remembers when we hit them for 5 away.

ESPN FC ()
Cristiano Ronaldo in the UCL on this day: 2016: Scored hat trick vs. Wolfsburg to overturn a 2-0 deficit 2017: Scored brace vs. Bayern to become first player to reach 100 goals 2018: Scored 96th min penalty to knock Juventus out He went on to lift the trophy in each year 🏆
Betclic Portugal 🔞 ()
🍀#LuckyLoser: Bayern, City, Sporting, Este fim de semana perdeste uma múltipla por causa de 1 jogo? Vamos sortear 10€ de Bónus para 10 pessoas. ➡️ Dá RT ➡️ Comenta com o print da tua aposta perdida + User Betclic 1 comentário por utilizador. Termina hoje, às 23:59.