#bbcqt Twitter Trend : Most Popular Tweets | Worldwide
Hooray for @Fox_Claire on #bbcqt ! So very well said re #lockdowns. Stop micromanaging our lives. The consequences are devastating.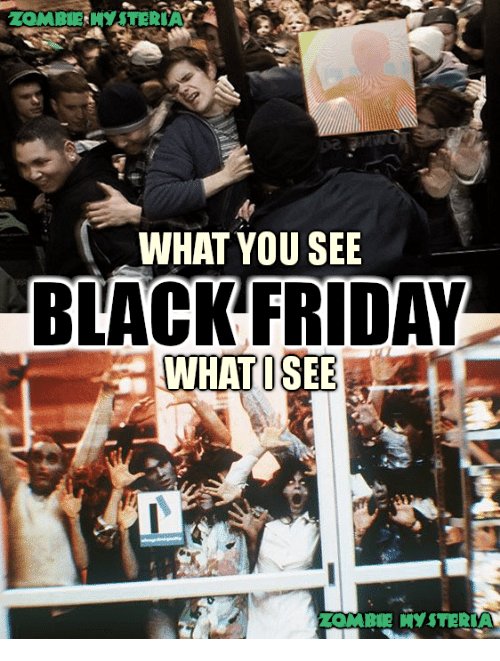 #bbcqt on Twitter

Mike Rigg ()
#bbcqt Bizarre feeling tonight - felt slightly sorry for a relatively silent Nadhim Zahawi not because I wanted to hear him but because he, nor anybody else had the strength to interrupt Claire Fox, who appeared as a self-declared libertarian but with the inflexibility of Stalin.
Dai Williams ()
I was very impressed by @vaughangething on #bbcqt tonight , chware teg. The last point about UK Gov treating us fairly & if they did that the Union would be stronger was interesting. As I see it the UK will get a Tory Gov again & again, this will never benefit Wales , #IndyWales
BBC Question Time ()
"When faced with an economic crisis, precisely the last thing you should do is cut back on government spending." Plaid Cymru leader @Adamprice says the UK must not make the same "mistake as last time" and bring in austerity measures. #bbcqt
Kevin field ()
#bbcqt How do the Government justify allowing 4000 in tier 1 and 2000 in tier 2 going to sports events, whilst restricting individuals in so many other ways?

Ken lambert ()
#bbcqt why are they critiquing with no evidence to suggest what could have been done?
Matti Colley #FBPE #GTTO #Resist #Rejoin 🇪🇺 3.5% ()
Completely agree with the audience member who says that the devolved administrations have done a better job of communicating with people than the UK Govt during the coronavirus pandemic. #BBCQT
Misanthrope ()
We have always said every day in January is a Monday. Covidiots would rather the were mourn days. #bbcqt
Huw Davies ()
57000 dead & every week #bbcqt has to have a loon on to pretend letting the virus have a free rein would be good for business, the economy, & everyone's mental health.
Paul K ()
#bbcqt When shops open next week they will be offering Black Friday type deals. THIS!
India Willoughby ()
If you're slipping into a coma and prefer a more livelier discussion of the news, I'm on #ThisMorning tomorrow. #BBCQT
Doc Mac ()
Devolved governments have done better? 😂😂😂 Hope you aren't talking about Stormont. They couldn't run a bath. #bbcqt

Leon Moody ()
Never Employ anybody taught at eton. All they are taught is avoiding questions, tax fiddles and supporting old pals!!!! Boris Johnson will go down as the WORST CONSERVATIVE In history, honest conservatives should steer clear. #bbcqt #Lockdown3
Ken Dearden ()
So the brexiteer baroness wants freedom or taking back control she shovels the same shit as her messiah Farage #bbcqt
Tom kerr ()
Me thinks we need someone with half a brain to shut these nutters down. Fiona Bruce does not not have the nuance to do this. Be responsible, Social Distance, Wear Masks, Wash Hands/Sanitize! It's Not Rocket Science except for the Morons 😷😷😷😷 #bbcqt
Alina 🇬🇧🏴󠁧󠁢󠁳󠁣󠁴󠁿 ()
Going by the comments on here, I suspect the viewers prefer to be locked down in a dark room till next year with a female presenter-type lady wearing stilettos 👠 #bbcqt (is this week's from Wales)????
Namaste🌈🐝 ()
As an English person I agree! The devolved administrations have done so much better than Westminster #bbcqt
Johnny Foreigner. ()
I thought the government politicians were useless but these Welsh politicians are bringing the debate to a whole new level of boredom #bbcqt
Direct Politics ()
Audience member Peter says: "I think its important that we as a country all work together to reduce the risk to the vulnerable." #bbcqt
Philip ()
@YesCymruGT Just because the audience are from Swansea does not limit the discussion to Welsh politics. #bbcqt is broadcast to the whole UK so needs a broad selection of guests.
Official Freya Sykes ()
Just caught a peek at #Bbcqt as I went to the kitchen just now. Is Vaughan Gethin sitting in front of a Welsh Gov pull up banner? In his home study? 🤷‍♀️

Elizabeth Daminger ()
I wonder how many who are advocating people spend Christmas on their own away from their family will sacrifice 8 hours of their own Christmas Day to volunteer for the Samaritans who normally receive 11000 calls on Christmas Day. 400,000 calls in December alone #bbcqt
Jacqui Regan ()
Dead people don't pay bills and dead people don't buy meals. Pay everyone a living wage and find a vaccine to treat the virus and drugs to treat the virus and the Tory's precious economy will look after itself #bbcqt

The Last Girly Swots to join Tw❄️tter! ()
@bbcquestiontime If only the Johnson regime had imposed a 2 week firebreak over half-term when the Welsh did as Labour called This is what the Irish did at the same time: #bbcqt #newsnight
David Elliott ()
Give us an inch and we'll all take afoot. It's human nature. Let's not make this political and let's be sensible. Take care guys! #bbcqt
Gemma ()
#bbcqt ..... answer me this ..... hospitality does not benefit in any way from the tier system over the festive period however if the rates do not fall or decrease in the way you need them to we yet again will need to close our doors again after everything we have done

FC Grooverider II ()
@lukebwilliamson @bbcquestiontime Absolutely. I feel your pain good sir and can't imagine how bad it must be. #NoMoreLockdowns #bbcqt

Martin Flegg ()
The good news is that the devolved administrations and the UK Government managed to reach a consensus on how to approach Christmas 2020. The bad news is they collectively made the wrong decision. #bbcqt
John Gillibrand ()
@Plaid_Cymru @Adamprice "We will only defeat this virus if we all play our part". #bbcqt
Sue Cook ()
Hooray for @Fox_Claire on #bbcqt ! So very well said re #lockdowns. Stop micromanaging our lives. The consequences are devastating.
Martin Daubney ()
At least we have one sensible guest on #bbcqt tonight, good luck @Fox_Claire