#BelowDeckMed Twitter Trend : The Most Popular Tweets | Worldwide
Kiko did such an amazing job with this dinner. His food, timing and plating were all impeccable #belowdeckmed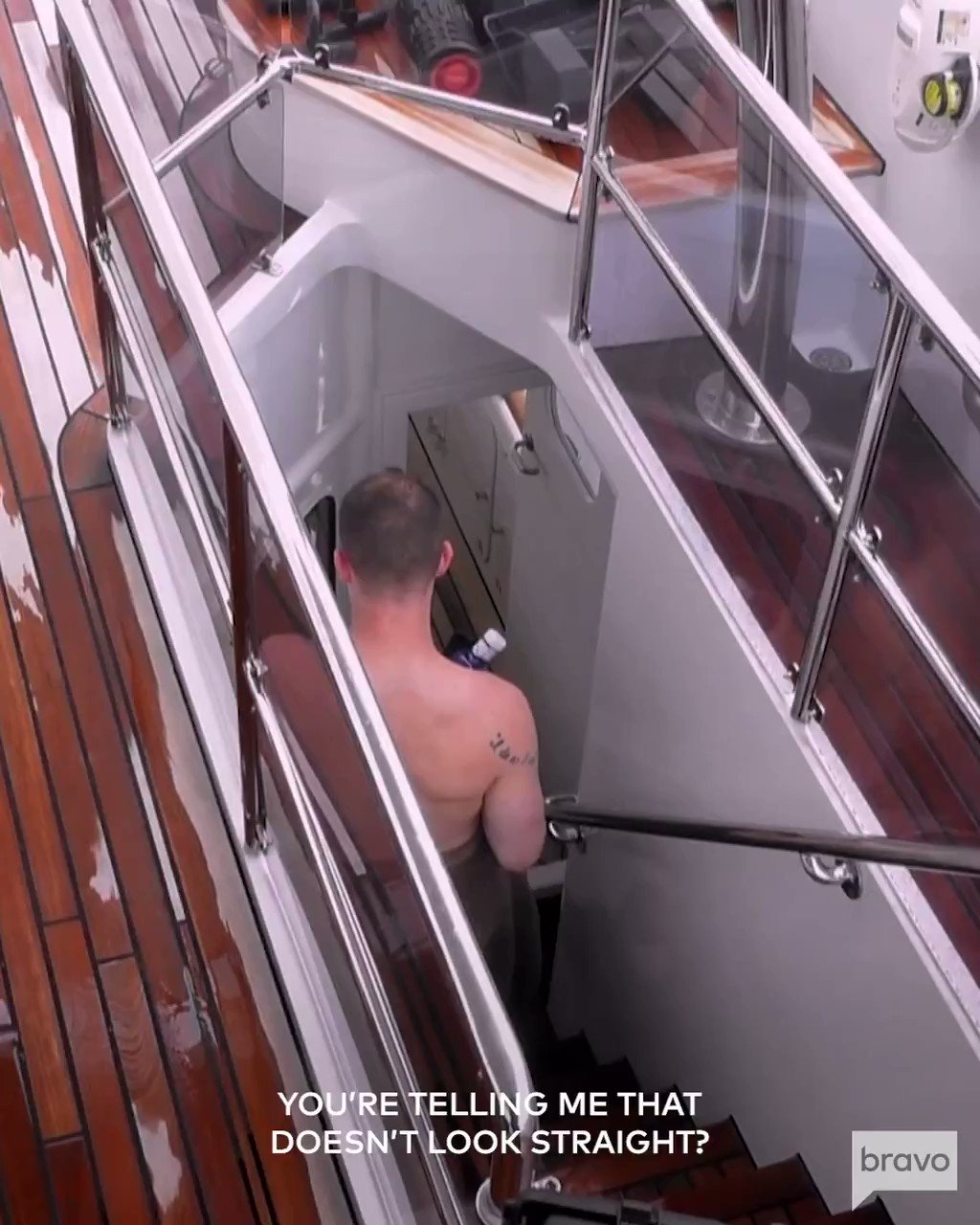 #BelowDeckMed on Twitter
LaurenS702 ()
Chef Kiko is amazing! He pulled off 72 plates while being calm, cool, and collected! Plus he had a smile on his face the whole time! Loving his vibe. ❤ #BelowDeckMed
Sara ()
As much as i did like Ben, i don't think there's a chef I've loved more now than Kiko on any #BelowDeckMed or #BelowDeck
KW. ()
Kiko the best chef in #BelowDeckMed history? He did a six course tasting menu for 12 people with no complaints!!!!
Reality TV Bliss ()
Tonight was an eye opener. #CaptLurk knew 4 unexpected guests with 6 courses would be really difficult for Kiko so she purposely ignored him until it was ready to plate hoping he would fail. She proved tonight her hovering is the real problem #BelowDeckMed ⚓
Dr. J ()
Kiko is the MVP this week, with big props to the stew crew and deckhands, who made 72 plates seem like a piece of cake. Winner winner! 🛳🥳🍰 #BelowDeckMed
Jon McQueen 🏳️‍🌈 ()
Pete literally just make me throw up in my mouth a little. What a douche 🤢🤢 #BelowDeckMed

Hannah Ferrier ()
Kiko did such an amazing job with this dinner. His food, timing and plating were all impeccable #belowdeckmed
Priscilla Pilon ()
Chef #Kiko on #BelowDeckMed - magical moments in the kitchen - bacon 🥓 ice-cream, 72 plates of 😋 and all with a calm, cool, collected demeanor = 🙌👊💪
Churros And Wine ()
After watching #BelowDeckMed I finally understand why The Titanic sunk. Captain Sandy must have been in charge, micromanaging the crew and gushing about tablescapes, instead of captaining the damn ship.
Mando ()
Sandy is getting worse every episode with showing distrust in her crew. Not only does she stand and hover over the chef, she also acts shocked when she sees the table In front of the guests. #BelowDeckMed
Marie Reyna Williams ()
The chef has consistently done a great job with his the guests are always happy. Not sure why Sandy has been picking on him all season. #BelowDeckMed
Kathleen McGinnis ()
@Natrev223 Yes her micromanagement style drives me nuts, she has no faith in her staff #belowdeckmed
Tanya Lazarus ()
@CaptSandyYawn STOP WITH THE FREAKING TABLE SCAPE! There should be other things you worry about than table decor. #BelowDeckMed
Nat ()
Sandy annoys me more and more every episode. She needs to go take her nap and leave my boy Kiko alone to do his thing! #BelowDeckMediterranean #BelowDeckMed
Michelle ()
I know the primary is always right & all, but them inviting 4 guests from the club to their 6 course dinner w/less than 8 hrs notice was a super douche move. Sorry Kiko. #BelowDeckMed
Megan Marie ()
Pete has to constantly check his ego because he is constantly making decisions that aren't his to make. And it's not surprising at all that he believes he is in the right every time. #BelowDeckMed
Tanya Lazarus ()
If I'm on a yacht like #BelowDeckMed, I'm not going to remember the freaking table scape! I'll be telling people about the views, food and how drunk I
Karah Leigh ()
Every time Hannah's smile slips into a straight "over it" face ... I feel that. 💯 #BelowDeckMed
Joanne Sawyer ()
Sandy is so "pro Bugsy" it's kinda disgusting to dis Hannah like that. "See! That's what I'm talking about!" 🤦‍♀️ #BelowDeckMed
Texas Red Velvet ()
What is with Captain Sandy & the tablescapes??? Did she watch too much "Semi Homemade with Sandra Lee?" #BelowDeckMed
Debluc745⭐️⭐️⭐️ ()
@Mytinydancer1 She is horrific. When you micromanage you cause more harm than good. #BelowDeckMed
Squidward ()
I feel like Sandy is not a good leader she just says stuff to try and show her power even if it's not the right choice #BelowDeckMed
Martita N ()
My dog's face after seeing Mr Scout's lifestyle #BelowDeckMed
Ms. D ()
#belowdeckmed This entire episode shows Sandy's micromanaging downfall She obsesses over the table decorations but doesn't check the rules about a tiny public beach?! I'm sure she'll blame it on @hannahferrier_ my ❤️ breaks for you
Reality TV Bliss ()
@hannahferrier_ worked her ass off this entire charter and not a word of encouragement from #CaptLurk. #BelowDeckMed ⚓
Pamela ()
Gosh I want to like Sandy but the way she kisses Busgy's ass and micromanages drives me nuts !!!! Geeze stop it !! #BelowDeckMed
Priscilla Pilon ()
6x12 = 72 is the worst mathematical equation to present to a chef at the last minute and completely a jerk move by charter guests. #BelowDeckMed Kiko, you don't deserve this!
Glo ()
These charter guests better leave an amazing tip appropriate for 12 guests #belowdeckmed
Jillian ()
#BelowDeckMed hold up, precious Bugsy knew as early as the morning that there would be extra guests coming and she never let kiko or hannah know? But she's so 😑
Bravo ()
Has another romance been sparked aboard the Wellington? Tune in TONIGHT for a new #BelowDeckMed!