#BTS_ROOM_LIVE Twitter Trend : Most Popular Tweets | Worldwide
This BTS room Live is what you send to people who still live in "Who is BTS" land & think that all of their music is like Dynamite or even Butter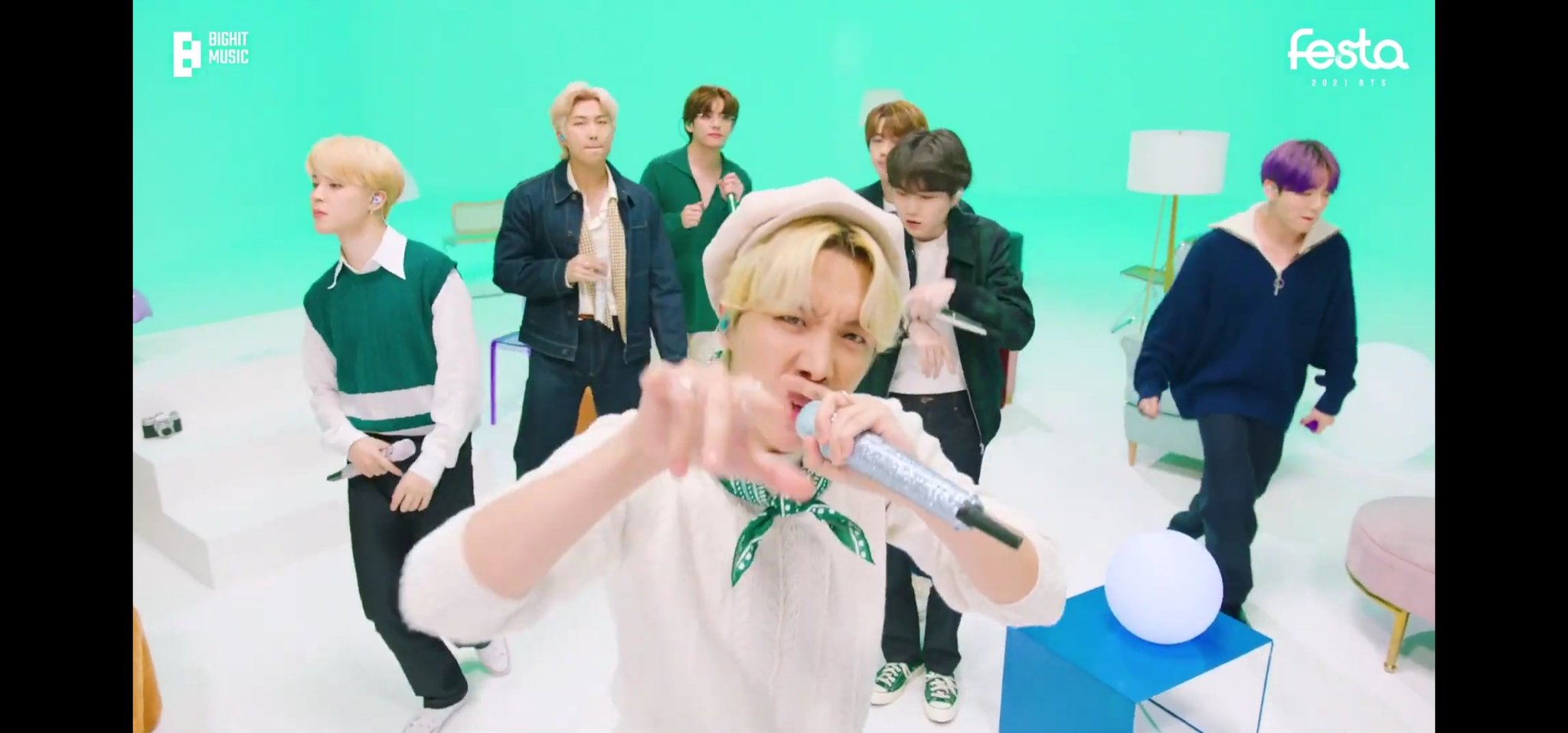 #BTS_ROOM_LIVE on Twitter
MyTaelody ()
ดีมากกกกกก บังทันน่ารักมาก ๆ ๆ ๆ ๆ ๆ [2021 FESTA] BTS (방탄소년단) BTS ROOM LIVE #2021BTSFESTA via @YouTube
𝑪𝒉𝒖𝒃𝒃𝒚𝑮𝒂𝒍'🧈 ༘ ()
คิดถึงบังทันจังเยย ฮือ อยากไปคอนน [2021 FESTA] BTS (방탄소년단) BTS ROOM LIVE #2021BTSFESTA ผ่าน @YouTube
やま ()
朝から泣く😭👍 愛おしすぎる😭❤️ [2021 FESTA] BTS (방탄소년단) BTS ROOM LIVE #2021BTSFESTA @YouTubeより
Popydjamil💜 ()
[2021 FESTA] BTS (방탄소년단) BTS ROOM LIVE #2021BTSFESTA lewat @YouTube
Sunnie៹⁷ block sdv aos poucos ()
O mano não sei se é pq eu não escuto eles cantando a um bom tempo mas tipo os vocais PQP ficaram mais perfeitos doq já eram???? O impossível aconteceu? #BTS_ROOM_LIVE
Eshu🥞 ()
[2021 FESTA] BTS (방탄소년단) BTS ROOM LIVE #2021BTSFESTA via @YouTube #3 🇺🇸
Jellie~⁷🧈 ()
BTS room live is just 10 minutes of instant happiness omg their everything is just so amazing
⁷ ()
mi playlist en aleatorios como el #BTS_ROOM_LIVE puedo estar en modo estudioso con pied piper y después querer golpear a todos con ugh!
ᴮᴱ⁷kar ⁶₁₃ 💛🧈 ()
hoy trabaje medio tiempo y me perdi el BTS ROOM LIVE,😭 Lo acabo de ver y estuvo hermoso🥺 @BTS_twt
Tamara ()
Sobre minhas primeiras comemorações sendo Army 🤭 #BTS_ROOM_LIVE Festa 2021. Depois de tantos anos é a primeira vez que sou chamada de Baby. #babyarmy
What yoongi wants,yoongi gets🧈⁷ ()
No cause lets talks about the vocals?!?!?!??? THE VERSATILITY THE RANGE, THE TALENT?!?!??!? Once again blown away by their skills😭 @BTS_twt 💜💜💜 #ARMYRewind #BTS_ROOM_LIVE
Reg ()
gagi naiyak ako sa bts room live 😭 ang saya ewan ko or emotional lang talaga ako bc pms 😭

Koreaboo ()
V Turned "BTS ROOM LIVE" Into A Workout Because Why Not?
Lev🍌 ()
@kimtaelovie hoje teve o bts room amg!! ou live room sla como chama, tá lá no youtube
San⁷ 🧈 💛 ()
[2021 FESTA] BTS (방탄소년단) BTS ROOM LIVE #2021BTSFESTA IM NOT CRYING YOU ARE.
Cy⁷ ☾ | 0608 YOON CAME HOME :) ()
yung feeling na pagod na pagod ka buong araw tapos pinanood mo yung bts live room haaayyy bangtan won't let us sleep with a feeling even a little bit of sadness talaga. napaka-swerte naten SOBRA. kayo ang tanging pahinga namin @BTS_twt mahal na mahal ko kayo
Jaquee⁷🧈 ()
@kimtaelovie teve o bts room live, os meninos cantaram algumas musicas deles e afins foi um amor ta disponibilizado no yt já
Rafranz⁷ 💜🧈 ()
This BTS room Live is what you send to people who still live in "Who is BTS" land & think that all of their music is like Dynamite or even Butter
I*N*E*S*ᴰʸⁿᵃᵐᶦᵗᵉ ²¹/⁸ 💜🇨🇱 ()
Estoy a esto 🤏🏻 de darles la hora libre a mis estudiantes!!!! Para ver esto😭😭 pero justo hoy se me une la dire😒 @BTS_twt #BTS #BTS_ROOM_LIVE

Koreaboo ()
Here's How Much It Costs To Dress Like BTS In "BTS Room Live"

Koreaboo ()
BTS Hints At Their 2021 Muster And "Room Live" Set Lists, And We're Not Ready