Burna Twitter Trend : The Most Popular Tweets | Worldwide
Happy 29th Birthday to Burna Boy, thank you for making Nigeria and Africa proud. We celebrate you!!!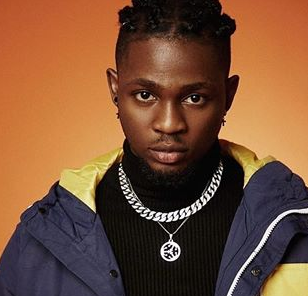 Burna on Twitter
Benji ()
records from: future, DJ Snake, Bryson Tiller, Dave East, Jacquees, Jhene Aiko, Odunsi, Raye, Kranium, Ty Dolla $, Burna Boy, Davido, WSTRN, Stalk Ashley, bare artists lol
Young Silky The Don 🇬🇭 ()
Pop Smoke ft Burna Boy "Enjoy Yourself" This version should've been on the album smh
Brown ()
@bill_billon Bro they picked her over Burna Boy. But her verse was 🔥 tho, so idk😂😂
𝑮𝑨𝒁𝒁𝑰 ()
Thank God this song was leaked on SoundCloud before they removed burna's part🙏🏽🤦🏾‍♂️
44 BullDog ()
If only they had kept Burna on Pop's album. There's only so many times I can replay that snippet
Anti cap ()
I'll never forgive whoever worked on pop smoke's album for giving us multiple quavo verses and scrapping the burna boy feature
Analyst ()
Now "female" categorization aside, I maintain that Tiwa can successfully compete with Wizkid, Davido, Olamide, Burna based on the criteria of longevity, quality of songs, collaborations, international acclaim and win some. If Tiwa were a man, she would be more respected than this
Fuck the police ()
@Nikeatsass Cause it was rumored to be burna boy and apparently that version was bettee
Unruly⚔️⚔️ ()
The message from Burna I believe would be, We were all WIZKID fans before giveaway separated us- Mama Burna
M 🉑🔫 ()
Won't forgive them for taking Burna Boy off from Enjoy Yourself💔💔💔💔💔💔
Emely🦋 ()
I just think it's mad disrespectful having Karol G on a song where Pop was seen being excited to have Burna ok instead. That is a slap on the face.
Oyinbo Peppe 🍸 ()
I don't like that American artists keep doing this to Burna. It's unfair.
H ()
Sampled Burna boy Giddem beat but remove his verse on the album. F*ck u 50 cent
BK ()
Honestly, I totally understand Pop's team taking Burna off the album. The scene he was envisioning with his verse was eerily too similar to the way Pop went down. They should've asked him to redo it.
Pɧɩɭ ()
They took Burna Boy off a track with Pop Smoke and replace him with Karol G. If Pop was alive we woulda known better.
Read the room ()
Gotta enjoy Pop Smoke x Burna Boy regardless. This version slapssssss 😭
Ease Your Mind ()
@BrunhildeOwagbo as at then ? For Afrobeats ? Yes. That's a good record It broke records set by king sunny ade of over 20 years+ Fyi. the PR for those songs was very minimal compared to what burna and davido did for their album Don't rush, wait for MIL
Da'Si✊🏽✊🏾✊🏿 ()
Juste pour ce son j'ai vrmt le pq ils ont pas laissé cette version avec Burna au lieu de mettre la meuf tsiin
#Top10Naija ()
#TOP10 Nigeria Songs #3July 2020: 1 Bad Influence- Omah Lay 2 Wonderful- Burna boy 3 Ada- Kizz Daniel 4 Duduke- SIMI 5 Ginger Ma- REMA 6 MJ remix- Bad boy Timz x Mayorkun 7 Newyork City Girl- Fireboy DML 8 As E Dey Go- Naira Marley 9 Nobody- DJ 10 Again- Wande Coal
Kawtar_.d ()
Je vais finir par écouter son J'avais déjà entendu un extrait avec Burna Boy c'était lourddddddd
Backendbaby🧞‍♂️ ()
@RILRAYYNE10 @Rozapepper3 Lol , clearly you know David is Wiz only competition no other artiste come close even burna !
Quantum🚀 ()
@MDee_01 I hope wiz himself will be there cos burna is giving us joy in his group. We need wiz too
TUSA✨Ahora soy una chica mala💅🏼 ()
@____nattt___ @Its_Carlos99 BURNA OUT☠️ For a reason. His verse was ass. KarolG skated on her verse I mean she is the Queen Of Latin Rap
BLM ☭ ()
so they replaced Burna Boy with Karol G ?!?! 💀 why won't she just .. stop 💀
Smoke will never clear💫 ()
@NaiaGarcia7 When Burna gets on the deluxe maybe Karol will grow on me but not tonight
Nikita. ()
why tf would they switch out burna boys for karol g in enjoy youself by pop smoke😭😭😭
Marieeee🖤 ()
Who decided it was a good idea to take off burna boy and put karol g . I just wanna talk
Sabrina ()
Karol ..... you know this was not the track for you to hop on sis go get Burna Boy back on it sis.
PRESIDENT SAMKLEF ()
It's @burnaboy birthday what's ur favorite burna boy jam of all time ?
Naija ()
Happy 29th Birthday to Burna Boy, thank you for making Nigeria and Africa proud. We celebrate you!!!