CPAC Twitter Trend : Most Popular Tweets | Worldwide
Do not let them normalize the failed coup on the Capitol. CPAC and any donors should be ASHAMED they are having Trump speak .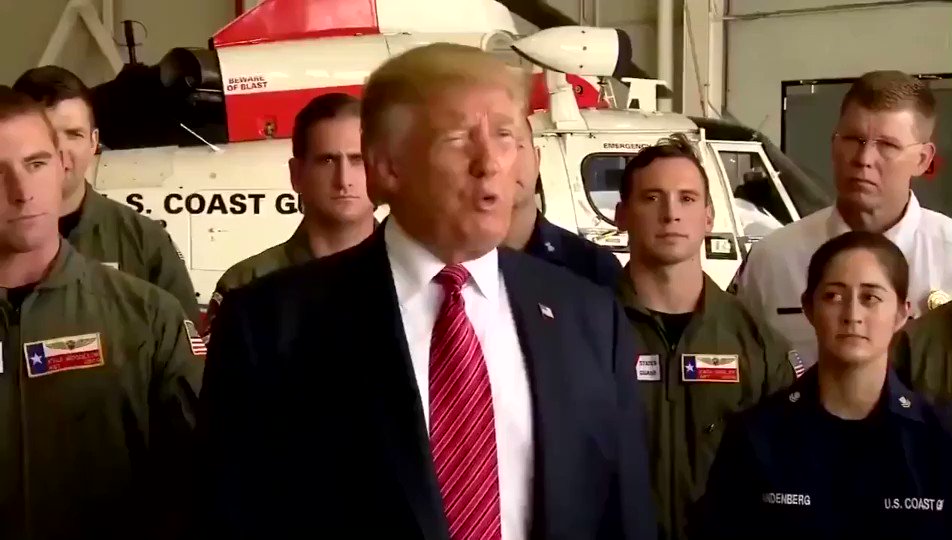 CPAC on Twitter
Steve Dalton, J.D. ()
One man is a leader the other a traitor. #PutGopTraitorsInPrison #Resist
Southpaw ()
Just once I'd like to see Netroots Nation covered with the same passionate devotion as CPAC.

Jeet Heer ()
If only there were some sacred text, one most people at CPAC claimed allegiance to, that very explicitly warns against making golden idols.
Vernon Jones ()
I'm bringing a Grand New Party to the Grand Ole people, new ideas, and new opportunities. Thank you @mschlapp for inspiring Republicans and standing up for the constitution and conservative values. Join us in Orlando! @CPAC
Live Your Bidest Life ()
Considering 95% of the GOP shamelessly got behind Trump after publicly stating he would be their destruction, this will have zero impact on conservative hand-wringing over cancel culture
MAGAlodon Squalus ()
Pence declined CPAC because he does not want a full quantum of boos, scorn, derision, disgust, mockery, and humiliation coming his way.
Nick Walden Poublon ()
Reports are out that claim Trump will declare himself the presumptive GOP nominee for the 2024 presidential election at his upcoming CPAC speech. If he does so and the party does not stand up to him the GOP is done for good — the party of Q, Trump and absolute hatred.
Patricia Arquette ()
Do not let them normalize the failed coup on the Capitol. CPAC and any donors should be ASHAMED they are having Trump speak .

First Words ()
Trump changed the CPAC crowd. They were quiet conservatives, but now they're loud. Now they don't take it sitting down. Trump taught them how to fight and they know it. Now they've invited him back to keep it going.
Jack Posobiec 🇺🇸 ()
Trump is dominating every GOP poll and headlining CPAC next weekend while 1/6 of Biden voters say they wouldn't have voted for him if they knew about his scandals the media covered up

Sol ()
Trump will speak at CPAC next week, This shows just as Ben Laden was the spiritual leaser of Al Qaeda, Trump is the undisputed leader of the modern GOP which is primarily composed of white supremacists, fascists & religious bigots. @SenateGOP @HouseGOP
Dale E Hayes ()
Sneak peak at Trump speech at CPAC next week Person, woman, man, camera, tv
四季 誉 ()
G訳:速報:トランプ前大統領は来週CPACに辞任した後、最初の演説を行う予定です。報告によると、トランプは共和党の将来について話し、バイデンの移民/国境政策を批判するだろう。
RSBN 🇺🇸 ()
BREAKING: President Trump will speak at @CPAC. We are proud to be an official broadcast sponsor this year and look forward to live-streaming full coverage. 🇺🇸
Konstantinos Kiritsιs. ()
Trump to speak at CPAC conference in first public appearance post-White House #FoxNews
Regina Marston for Congress CA 42 ()
I don't care about CPAC. I don't care about who's speaking there. I care about the welfare of the residents in TX, the status of the arrests of the Insurrectionists & the investigation into the insurrectionist Caucus. #NeverForgetJanuary6th
Rosemary's Baby ()
Trump to speak at QPAC: Tirst public appearance since leaving office  #TheQult
LeadingOrderSolution ()
Why on earth is Trump invited to speak at CPAC? He is about as far from a conservative as you can get.
Conman ()
Trump will be the only speaker at CPAC. All other Republicans will be fighting to glue their lips to his ass.
Mr. H ()
@BillKristol Well consider the fact that Mr. Trump was invited to speak at CPAC. My guess is that despite all the repudiation of Trump by losing Georgia, Arizona, this is still the party of Trump.
Kjak ()
@maggieNYT @JonLemire DO. NOT. TAKE. THIS. BAIT. Ignore CPAC. Give it a paragraph, if you have to.

Hagiwararyu ()
EpochTimesさんからRT: Former President Trump likely will make his first post-White House appearance at the end of February at #CPAC2021.   02月21日8時07分台のニュースでした
SqiGGLyPoP ()
@AP_Politics Inviting the guy who is actively destroying your party and very well might be in prison to speak at CPAC is completely on brand Republican. 😂👍
Laura Carrese 🗣🇮🇹🇨🇵🇺🇸 #freespeech ()
Trump to speak at CPAC in first public appearance after leaving office via @nypost
BERNARD BUJOLD ()
DONALD IS BACK IN Trump to speak at CPAC conference in first public appearance post-White House | Fox News
James Woolrich ()
Cue fragmented fallacious non sequiturs and bragging about nonexistent feats to the tune of Who Cares?
Llyoung LT Z/28 ()
Trump to speak at CPAC conference in first public appearance post-White House
Anna A. Baker ()
President Trump to speak at CPAC conference in first public appearance post-White House. ❤️😊

Jason Miller ()
Trump to speak at CPAC in first public appearance after leaving office via @nypost
Jack Posobiec 🇺🇸 ()
BREAKING: Trump to speak at CPAC in first public appearance after leaving office