Eid Mubarak Twitter Trend : Most Popular Tweets | Worldwide
Eid Mubarak! Greetings on Eid al-Adha. May this day inspire us to create a just, harmonious and inclusive society. May the spirit of brotherhood and compassion be furthered.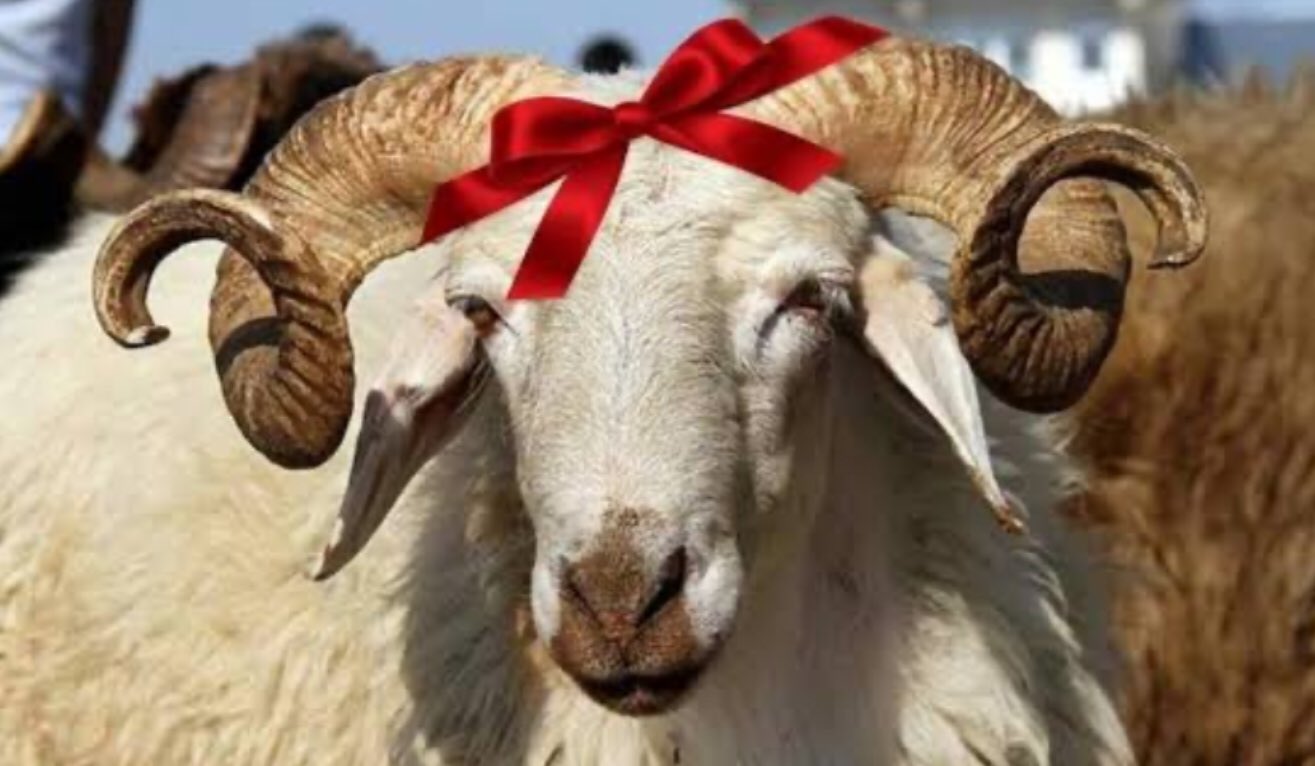 Eid Mubarak on Twitter
Yusra. ()
maine na eid mubarak ka tweet kia na whatsapp status dala na kisi ko call ki na kisi ko message kiya!
MinalKhanofficial ()
Happy eid minal ❤❤❤❤💘💘💘🌈🌈👗👗💝💝💛💛💜🖤💜💙🖤did Mubarak
E 🧚🏻 ()
Taqabbalallahu minna wa minkum. Eid Mubarak from mine to yours 💗
Mahamood Qazi ()
Eid–ul–Adha Mubarak to this Eid beings happiness, joy and prosperity to you and your family, Always Remember me in your prayers 🤲🤲🤲🤲🤲🤲🤲🤲🤲🤲......... Wd Regards :– Tosief Qazi
Rashid Ali Khan Official ()
Eid Mubarak to you and to your loved ones. Sending lots of love and prayers. May Allah bring peace and joy into our lives
Ali Akhtar ()
Eid Al Adha Mubarak 💖 To You and your Family May Allah Accept Your Sacrifice and Bless with his a Safe and Peaceful Eid Day. #EidAlAdhaMubarak 🌙
Shah Rukh Khan ()
Eid Mubarak to everyone. May this day and actually everyday bring peace happiness and health to all your loved ones. Everyone give yourself a self hug.

Narendra Modi ()
Eid Mubarak! Greetings on Eid al-Adha. May this day inspire us to create a just, harmonious and inclusive society. May the spirit of brotherhood and compassion be furthered.
ᴍᴜʙʙᴀsʜɪʀ ɢᴜʟʟمبشیر گل ()
Eid Mubarak to all of you May allah bring us joy and Protect Us From This World Pandemic Covid 19
Bafétimbi Gomis ()
I am wishing all the musliem around the world: "Eid Mubarak!" May this Eid brings you unlimited happiness , may all your wishes come true and may you and your family be blessed. 🤲🏻🐑
Noexisto ⵣ ()
Hola bbchitos, os dejo estas fotitas por aquí y me voy. Eid Mubarak❤️🌸
Sneha Pyne ()
May Allah flood your life with happiness on this occasion. All the very best wishes for you and your family, May Allah grant you a harmonious and prosperous life! A very warm Eid Ul Adha Mubarak.
Sahir Ismail Murad 🇦🇷 🇸🇦 ()
@elcorreo_ae De todos los que conformamos La universidad Islámica de Medina les deseamos Un Feliz Eid Mubarak! Qué Dios acepte de ustedes y de nosotros Amin ! *** Felicidades ***
Sonny Bill Williams ()
Eid Mubarak to all the brothers and sisters around the world. To the less fortunate and those facing oppression in xinjiang, Syria, Yemen, Kashmir and the rest of the world we continue to send love & Duas. Allahu Akbar ❤️🤲🏽
Ren⁷ ()
@stussyjimin Eid Mubarak to you too enjoy the day with your family 💝 i hope you'll have a great day
Areepod ()
hi friends i am fine. i missed: - ebussy (?) - lec deal - weird looking underwear - more arguments - m e t r i c s debating(???) but! i am just in time for: - play test tomorrow - pokken week - ITL friendship day - fortnite x astroworld birthday parties - eid mubarak
UNICEF Libya ()
Eid Adha Mubarak 💫 Our wish #ForEveryChild Hope, Happiness & love 💙🤍💙🤍
Hannah😍 ()
Wakorino hamuoni mnatuaibisha fanyeni kitu tupewe sikukuu bana 😔😔😔 Eid Mubarak to our Muslim brothers and sisters
Semugoma Allan Bukenya🇺🇬🇺🇬 ()
Eid Mubarak to all Muslims on earth and may Allah accept your sacrifice as you share them to your families, neighbours and enemies

Leo ()
Tamam hi ahl e Pubg walo ko Mari taraf sy unban Pubg ki Eid Mubarak #Thankyouwaqarzaka
Moosa Anwar ()
May Allah's blessings be with you today and always. Have a blessed Eid ul Adha! Eid Mubarak.
Omniya 🇪🇬☥ ()
كل سنة و انتو طيبين و سالمين عيد أضحى مبارك ❤️❤️❤️ Eid Mubarak
Yonkers ♡'s her black moots ()
eid mubarak to all of my muslim moots, i hope u all have a blessed few days!! stay safe 💞💕💓💘💖
Rahadiansyah mhmmad ()
Eid Adha Mubarak for all my muslims moots around the world wish you all happiness during these blessings days 💛 #EidAlAdha
BANGLADESH POLICE (Official)🇧🇩 ()
Eid Mubarak from Dr. Benazir Ahmed, BPM(Bar), Inspector General of Police, Bangladesh.
🇦🇪 Эсса Али - Essa Ali 🇷🇺 ()
As a Quranist Muslim I do not celebrate any of Muslims eids But! acoording to my Muslims brothers and sisters belief I can tell you eid Mubarak 💐 my wishes for you 🌹😊 🌺
🕊 ()
A very warm and heartiest Eid'l Adha Mubārak to every beautiful soul out there suffering from ups and downs of life accordingly. Taqabbalallāhu minna wa minkum. May real happiness come on your way in the best state of health and Imān. Amīn ✨
Munzir Shek Amin ()
#Eid_mubarak Baga geessan,iida kheyrii,tan gammachii fi tan nasrii rabbiin nuuf haa godhu . تقبل الله منا ومنكم صالح الأعمال
𝐊𝐀𝐑𝐀𝐍_𝐊𝐊🔥 ()
Shippers ko aaj EID Mubarak ho 💖💖💖🙌🙌🙌🙌 tumlog ka wait karna safal ho Raha hai 💖 Keep loving them #SidNaaz #DilKoKaraarAayaOutTomorrow
Imam of Peace ()
Wishing all peace-loving Muslims an Eid Mubarak, and all terrorists an IED Mubarak.