Hartlepool Twitter Trend : Most Popular Tweets | Worldwide
Nadine Dorries claims the Tories created twice as many jobs in Hartlepool as there are people.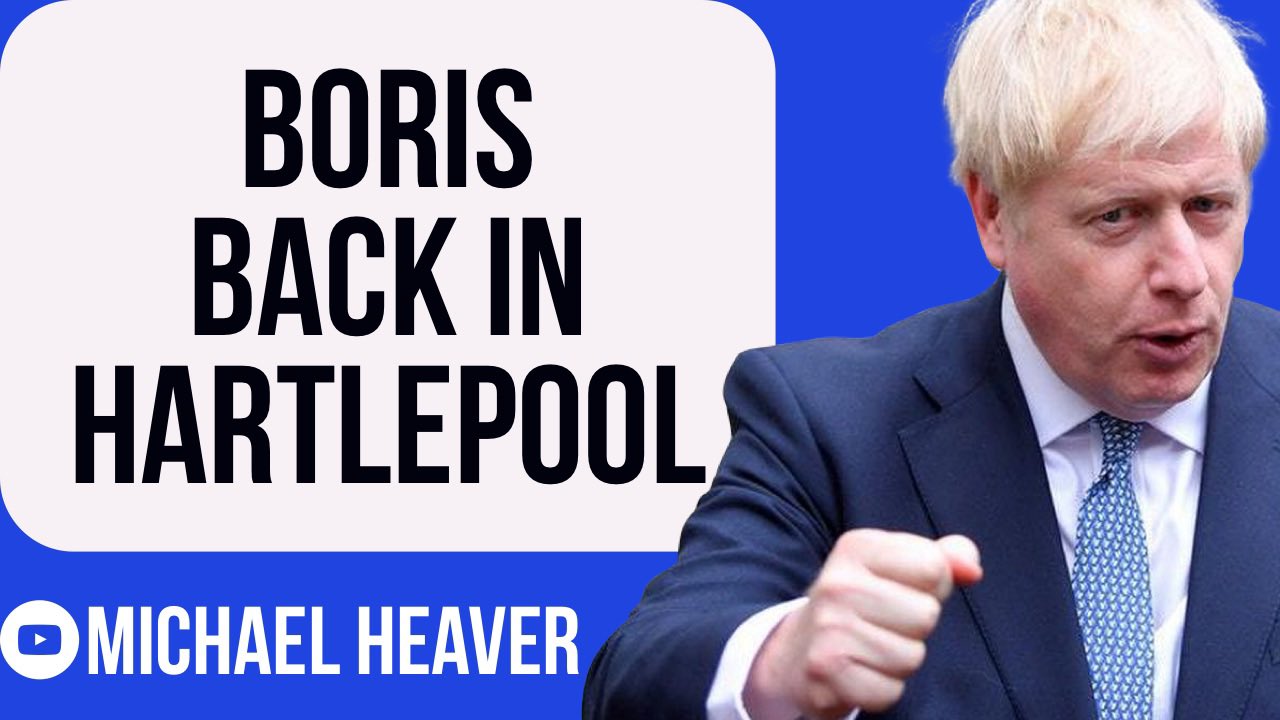 Hartlepool on Twitter
Chris Sheppard ()
@Political_Tom4 Labour represent woke student politics - not Hartlepool. Self righteous metro type - not Hartlepool You don't win a majority until you represent a majority Utter bigots not understanding this
Edmund Griffiths ()
Will there be a Hartlepool result before the sun comes up, I wonder
Sky News ()
Conservative MP Edward Timpson says, from speaking to people on the doorstep, it has not gone down well at all that Labour selected a Remainer candidate to run in Hartlepool Read the latest:

The Telegraph ()
💥 LIVE: Will the Tories pinch Hartlepool from Labour? Follow all the results in the local elections
Nick Loughlin ()
Took this epic nine years ago today at Kings Cross. Quite a photo like. Appears normal for a few hundred Hartlepool Smurfs to be on escalator in London judging by the look of those on the right 👀
Alex Dale ()
I've only just twigged that all Keir Starmer's recent tomfoolery is him trying to win Hartlepool. Jesus fucking Christ.
Marina Purkiss ()
Maybe if we asked Jeff Stelling to have a word with the people of @JeffStelling
Grace Petrie ()
Me perusing the Labour discourse following the Hartlepool poll
Kevin Alcock ()
Con on course to win Hartlepool, if this is close to right, and also suggests there will be some areas where Con con improve on their 2017 local results in some leave areas where the Conservative vote shot up in 2019.
James Meadway ()
"Tory mayor Ben Houchen, on the other hand, was eagerly raised by a number of people who thought he was an effective champion for Tees Valley, bringing investment to the area" From @siennamarla Labour List email on Hartlepool. "Houchenism" is what Labour needs to deal with today
Bella Wallersteiner 🌸 ()
Polls coming out of Hartlepool show the public does not care about the price of wallpaper, but does care that Brexit was achieved and we are on target to vaccinate the nation. Oh yeh, and calling your potential voters 'Tory Scum' will also do the trick.
Jason Groves ()
Only a poll, but bleak for Starmer if the result turns out anything like this bad on Thursday. Even Corbyn managed to hold Hartlepool

The Poke ()
Nadine Dorries claims the Tories created twice as many jobs in Hartlepool as there are people.
Korte Bortor ()
It appears everyone in Hartlepool is of working age and has two well-paid jobs.
Adam Jones ()
@HartlepoolCLP @lozzaalaurenn Hartlepool is mentioned twice and on the second occasion it was correct. So maybe not a intentional but a typo

Bakehouse Cottage aka Helen #FBPE ()
@BorisJohnson_MP What a pity we drove all so many EU immigrants out when Hartlepool is in desperate need to people to fill all the jobs that Nadine Dories has conjured up.
Richard E #consevative #freedom ()
@TrishHodkinson I would be over the moon if hartlepool turned blue, the red wall needs to turn blue.
Trish Hodkinson ()
Please turn blue. Vote conservatives #HartlepoolByElection

CenGin. #FBPE #nevervoteconservative ()
@adehughes6 Remember folks that Johnson spent more on tarting up his living room than the value of a terraced house in #Hartlepool. There is no leveling up. #Nevervotetory
Mick Thompson ()
I worked in Hartlepool under the last Labour government. Millions invested via New Deal for Communities, Neighborhood Renewal Fund, Working Neighbourhoods Fund, Surestart, Housing Market Renewal Fund plus over £100 million invested in social housing
Lionheart #LawAndOrder ()
Dear People of Hartlepool, consider this, could the Labour candidate be a French Spy? 😎
Jane ProEU 💙🇪🇺 ()
@YvonneBurdett3 @SebastianEPayne Why do people in socio-economically deprived Hartlepool, Middlesbrough & Teesside vote Tory? Health & wealth inequalities but still vote for Boris! Completely puzzling 🤔
Tim Walker ()
Look at the faces of the people Johnson is talking to in Hartlepool. No one is laughing any more.

Corners by Chris 🚩 ()
@DubsandTrebs Watched the hartlepool game mate, there goal keeper turned into a prime Peter Cech if it makes you feel better
Loz Argyle ⚓ ()
Tory clever clogs Nadine Dorries is telling us that her party has created 180k jobs in Hartlepool, a town with a population of 92k, she actually believes her own bullshit, the trouble is so will thousands of voters, god help
Wes Streeting MP ()
West Yorkshire ✅ Now off to Hartlepool for a second time and for the final stop of my 2021 campaign road trip before polling day in Ilford North for @GarfieldJudith and @SadiqKhan. If you haven't already, now's the time to volunteer for polling day! 🌹
Steve Pollard ()
Now let's go and show Hartlepool how it's done another 7 now please with a clean sheet 😁😁😅
Amanda Milling ()
Absolutely brilliant to be back out in Hartlepool with our fantastic candidate @Jill4Hartlepool and @BorisJohnson 👍🏼 This Thursday #VoteConservative to deliver the positive that change Hartlepool needs 🌳
Boris Johnson ()
Labour have taken Hartlepool for granted for 57 years. On Thursday, vote Conservative & deliver the positive change Hartlepool needs. @Jill4Hartlepool has a fantastic plan for Hartlepool. She'll work with me to deliver more local jobs, extra investment & more police on the beat.
Keir Starmer ()
This is about livelihoods, families and communities. Steel communities in Hartlepool and across the country built Britain. The Conservatives are standing by as jobs are put at risk. Labour would do whatever it takes to save them.