#hcwshoutout Twitter Trend : The Most Popular Tweets | Worldwide
Saw the best photo ever online. I honestly honestly cant say Ive done anything nearly as bold in my entire life as all these frontline healthcare workers. THANK YOU all! ❤️❤️#HCWShoutOut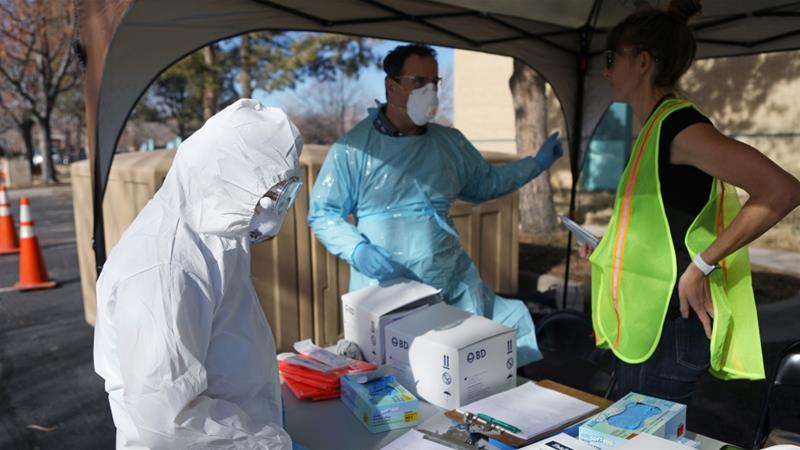 #hcwshoutout on Twitter
Zophar ()
#hcwshoutout we NEED PPE for ALL LONG ISLAND & NY HOSPITALS !!!! PLEASE , You can help!! Spread the message!! (this works, I spread a message for someone whom a company reached out to me to help with some of my community effort) Your life,Family, Friends Life Depends on you!
Zophar ()
#hcwshoutout #NurseKiousJordanKelly This is such a hard time for almost our entire country at this time, to see someone who dedicated there life, time & all the will they can to protect Keep this message alive, never forget Nurse Kious Jordan Kelly & all he has done <3
SweetPea ()
#hcwshoutout = Health Care Workers Shout Out Should be trending
Elizabeth B Hall ()
@funder Day 15 Quarantine. Slowly getting better. #StayHome #hcwshoutout
Cathy perri ()
#HCWSHOUTOUT PPE is a necessity for this war against this pandemic. #RIPKiousKelly
Carmen Vazquez ()
#HCWShoutout Thank you to all the healthcare workers for ALL you do. God Bless you all. 🙏🏼
JD--#VoteOutCorruptGOP #Biden2020 ()
#HCWShoutout Thank you to all the healthcare workers working tirelessly on the front line. You are all awesome! Show your appreciation and #StayAtHome for them America!
EstrellaFReport ()
Thank you to all health care workers in the front lines. You are our heroes 🙏❤️ #hcwshoutout #CoronavirusOutbreak
Jen is keeping her distance for your safety. ()
Thank you all health care workers for everything. #hcwshoutout
BPF ()
@terannhilow Good on So many unsung heroes out there that deserve our love & prayers every day !! 🙏🏻 #HCWShoutout
Stephen ross ()
#hcwshoutout To the families who have lost loved ones in this virus! Especially, those who could not go to their service because they were quarantined!
Débb ()
@CuomoPrimeTime Kious Jordan Kelly RIP Thank you, @ChrisCuomo for honoring this brave nurse. #hcwshoutout
Theresa Lopez ()
@ChrisCuomo @CuomoPrimeTime Our gratitude and prayers! #HCWSHOUTOUT
Zitta ❌❌ ()
My cousin in the front lines. She has 3 small children. #hcwshoutout
Kim ()
Thank you healthcare workers. Please stay home for them #hcwshoutout 💜
Demba ☕️ ♻️ ()
@nytimes @sherifink You might think the ones on the frontlines are the most attention seekers on all TV screens, but once you come across the genuine work faced by these nurses and first line responders, you realize that those focused on saving lives are the most #hcwshoutout
Catherine Espinosa ()
@ChrisCuomo @CuomoPrimeTime HCW best stands for Health Care Warriors! Our prayers are with them, first responders and their families. If we really care, #StayAtHomeSavesLives #hcwshoutout
Brothersofash ()
To all healthcare workers! Thank you for everything you are doing and sacrificing on the frontlines of the #CoronavirusPandemic #hcwshoutout
Dynamite with a laser beam ()
#HCWshoutout Thank you all on the front lines! Please help protect frontline responders and donate below. If you can't, please share to reach as many eyes as possible! Thanks! & thanks to @ChrisCuomo for excellent reporting 🙏🏽 Frontline Responders Fund
Lancer Hoops ()
We have a number of HealthCare Workers in our Lancer Family that are fighting this pandemic. Your dedication, perseverance, and commitment does not go unnoticed. #hcwshoutout

Supa ()
#HCWshoutout Stop voting for Republican Congressmen and Senators for standing with Trump in all his lies! Shout out to our amazing, brave healthcare professionals!
Garnet Elmer ()
@margomountjoy @Devin_Heroux Love our health care workers. We are with you #hcwshoutout
Purple Rain ()
[email protected] I'm so ashamed our government is not helping you and your courageous colleagues by providing what you need. Thank you for all you do. Americans are so grateful. I honor you all. #hcwshoutout
No Attorney Timeshare ()
Thoughts & Prayers are with ALL Health Care Workers on the front lines fighting to keep us safe & sacrificing their own lives to do so. As we practice safe social distancing let us NOT forget those that are fighting for our freedom💉😷🩺 Retweet Your Support!🇺🇸 #hcwshoutout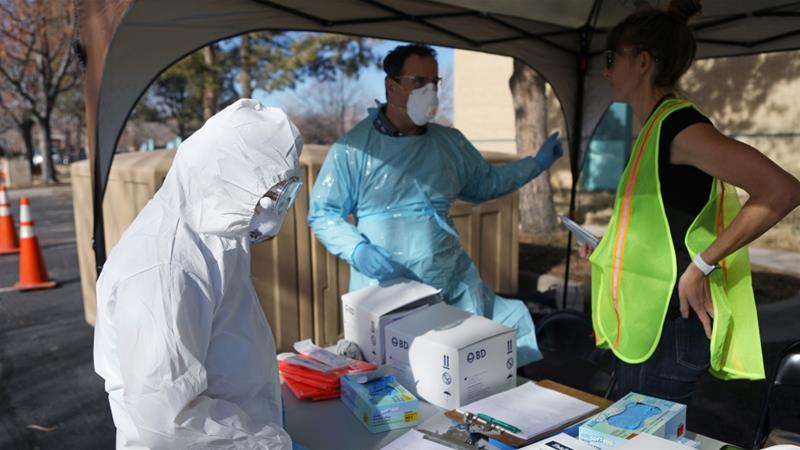 Tony Aponte ()
Please take time to pray for healthcare workers, first responders and the people whose jobs are are considered essential. Please be praying for their salvation, physical, mental & emotional health & their families.#hcwshoutout #Christians
John Flynn ()
The courage & character of our health care workers in the face of unprecedented adversity will pull us through this—the untold number of lives you've saved/will save will recover b/c of you, thank you, thank you. #hcwshoutout
T.Badd ()
Thank you to all of the tireless men and women who are fighting for us! #hcwshoutout

Sitara ()
#hcwshoutout , so proud of you, you are the soldiers of this war. We are so grateful to you!
Magda ()
#HCWSHOUTOUT you are unbelievably beautiful, strong, brave, and awesome! 👏🏻 thank you and God bless you 🙏🏻❤️😷❤️🙏🏻 Stay safe & healthy.
Jeremy Lin ()
Saw the best photo ever online. I honestly honestly cant say Ive done anything nearly as bold in my entire life as all these frontline healthcare workers. THANK YOU all! ❤️❤️#HCWShoutOut