He-Man Twitter Trend : Most Popular Tweets | Worldwide
Duas coisas incríveis que eu tiro desse teaser da minha nova série Mestres do Universo: Salvando Eternia que chega dia 23 de julho: - Essa nova animação está PODEROSA. - O He-Man tem 40 anos e eu tô chocada.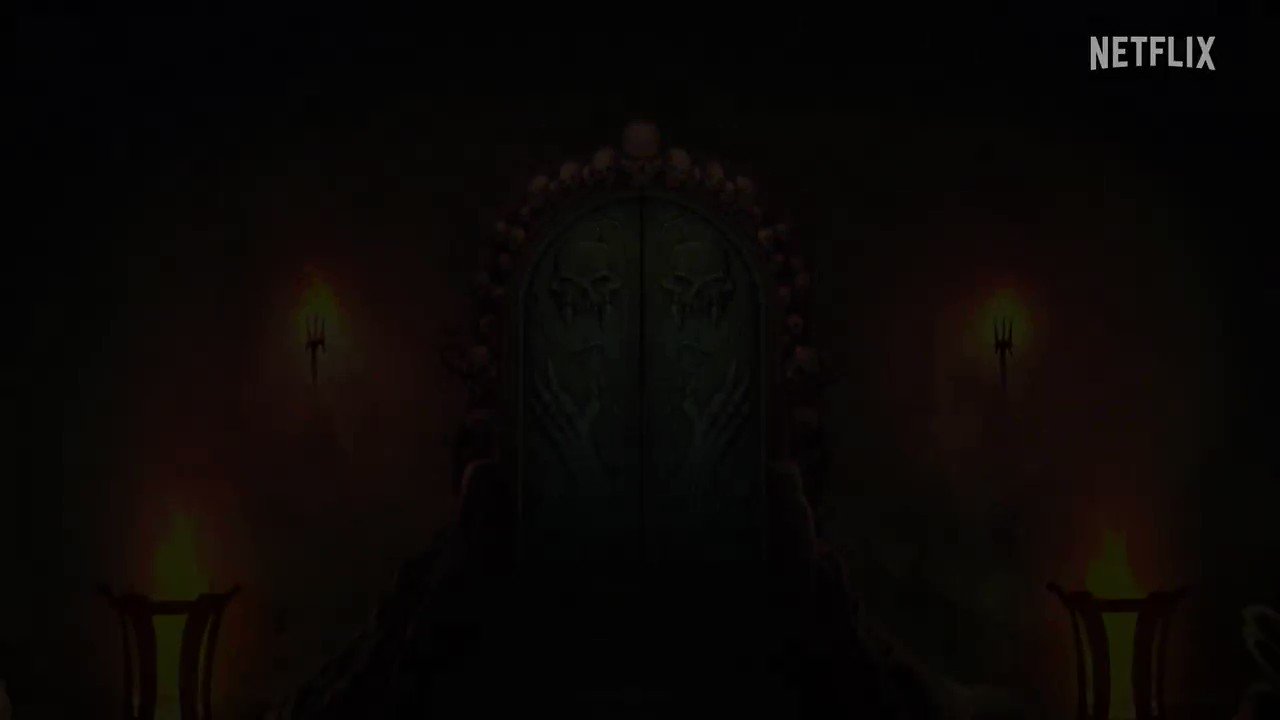 He-Man on Twitter
Anne Atsusa ()
Können wir Cosplaysenioren, die in den 00er-Jahren (und eher) angefangen haben, bitte nächstes Jahr ne fette He-Man Cosplaygruppe auf die Beine stellen? 🙈💦
Double Vision Comics - Mortal Worlds is Indemand! ()
@The_NinjaKnight After decades of secrets tore them apart. Netflix and I seem to remember He-Man and Skeletor very differently.
Paranoid 🐉 El mago del humor! ()
@Nixarim He-man está mamadísimo el hombre! Pectorales sobre pectorales, es lo que tiene. De verdad, tengo bastante hype por esta serie xD
Edward (Mashoga) 🏳️‍🌈⚫🌑⚪🟣 ()
@BB_Macs_World SheRa was a re-imagining that seemed to be trying to reduce problematic representation of women in media, He-Man just feels like a cash grab so it looks like essentially just a remaster 😭
Randy Meeks ()
Yo lo único que pido a la serie nueva de He-man es que también saquen los muñecos que no me pude comprar en su día.
Alberto Arinero Bre 👾🕹️💚❤️💙🧡 ()
@KromicB @_wizardstark Cuidado que como te lo vea la vecina la tienes allí llamando otra vez a tu puerta 😆😂 Y esta vez posiblemente te pille con el disfraz de he-man 😆
Ash Rogers ()
@AussieDon78 Fuck yeah I been pretty pumped for this one!! Love He-Man lol don't give a shit how old I am 😆
Alex Rose ()
The trailer for the new He-Man looks like it preserves everything about the old He-Man whilst updating the animation to a more modern style, bravely ignoring everything that made She-Ra groundbreaking, touching and watchable.
Mino🔞@SHOP OPEN ()
i have to show this trailer to my i think he used to watch he-man as a kid kfkgkfkf

Tech Deals ()
This Is How You Do Remakes Mark Hamill as Skeletor Lena Headey as Evil-Lyn Chris Wood as He-Man Sarah Michelle Gellar as Teela Liam Cunningham as Man-At-Arms Stephen Root as Cringer
Richard Bridgewater ()
@GrumpySkeletor He-man still looks like a massive bellend though, that's comforting.
Basement Mom ()
@HuggyKitty @sweetjesus2000 This is She-Man, Master of the AngloSucKKKsons, and not related to He-Man ☝️
Cheryl-Lynn Martin 🇨🇦🏴󠁧󠁢󠁷󠁬󠁳󠁿🏳️‍⚧️ ()
I would love to see a He-Man / She-Ra crossover episode where they accidently use each others swords and get transgendered. #HeMan #SheRa
N.zeynep ()
He-Man,yeniden basliyormus, abilerimle seyrettigim bi cizgi filmdi Halada cocuklarima evde bu repligi soylerim😂 Golgelerin gucu adina guuuccc benndeee artikkkkk😅😂 (Sapsik sapsik bakarlar siritarak anlamadan🤭)
Lainosaurus666 ()
@AaronDeimoss @__Hntrxss No he visto la actual, y la verdad me da flojera xd aunque si me dan ganas de ver la nueva para saber quien era ese He-Man que siempre mencionaban en la intro jaja
Supership79 ()
@BlueEarOtter it all depends if he-man is into fur underwear or if hes just wearing it for practical reasons
Ricardo Luis ()
Muito bacana a nova roupagem da série He-man que está voltando. Outro ponto, é que não será um reboot, ela vai continuar de onde a original parou!
Lord Manucho ()
@Maria_delosA_ Mentira. Vos me querés hacer sentir viejo. He-Man no tiene 40 años. Arpía.
Lozano (Proyect in Process) #CoMPaS #Villanos ()
Todos estan simpeando a He-man Es que mama mia reverendo trailer nos han mostrado. He man hazme tuyo
ÇapaMag Dizi ()
Netflix 'Masters of the Universe: Revelation' için teaser yayınladı. He-Man ve İskeletor'un savaşı sonrası yaşananları anlatan çizgi dizinin ilk 5 bölümü 23 Temmuz'da yayınlanacak.
Ben Wasserman ()
The rainbows couldn't be anymore on the nose, or He-Man's abs.
Rodrigo GagaCast ()
Maldito He-Man!!! #React ao Teaser de MESTRES DO UNIVERSO da #Netflix Deixe seu comentário sobre He-Man ou sobre o
David Wallace. ()
Last thought on the new He-Man trailer. This is the best shot of the trailer. Epic Orko.
Arnaldo Espinoza ()
El primer tráiler del He-Man de Netflix se ve arrechísimo 😐 Estrena el 23 de julio.
Herbert West ()
La nueva serie de He-Man va a estar terrible, explosión de nostalgia #HeMan #MasterOfTheUniverseRevelations
Rômulo Pellizzaro 🏳️‍🌈 ()
Netflix serviu bem quentinho pras gays, se eu não tava tão empolgado antes, agora he-man entre na minha casa e coma meu cy
IaraNaika ()
@poxamarquinhos Marquinhos n sei quantos anos vc tem, mas tanto he-man quando robocop eram usados como ícones lgbt nos anos 80/90
AP ()
Por el poder de Grayskull, vuelve He-Man. Mirá subtitulado el primer trailer de #AmosDelUniverso #Revelación, nueva serie animada de Netflix a cargo de Kevin Smith.
Netflixbrasil ()
Duas coisas incríveis que eu tiro desse teaser da minha nova série Mestres do Universo: Salvando Eternia que chega dia 23 de julho: - Essa nova animação está PODEROSA. - O He-Man tem 40 anos e eu tô chocada.

Screen Rant ()
Netflix has released a teaser trailer for #MastersOfTheUniverse: Revelation, showcasing the return of He-Man and bringing back the power of Grayskull.