Hendo Twitter Trend : Most Popular Tweets | Worldwide
Hendo: "They bend the lines sometimes to make it offside, don't they?" My captain.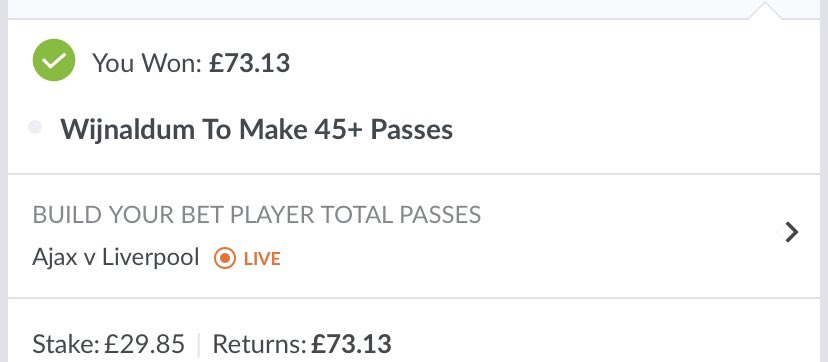 Hendo on Twitter
Didiér Pogba ()
@UnitedStandMUFC He talks as if hendo & wijnaldum are any better Call me deluded but if anything, both CM pairings are on par with each other
Ania® ()
@goal If Matip and Fabinho are not fit by Saturday, then we shud play Joe and Hendo vs West Ham. Specifically because of Anthonio. We have been stripped to the bones at the back. Critical times. #LFC
John Machin ()
@em_sandy It suddenly dawns on Hendo that he's playing centre back for the rest of the season.
A7 ()
@TheImmortalKop Hendo top 10 midfielders itw Firmino t5 worst starting strikers itl
M. ()
Pashun merchants, players that genuinely care >>>, why I've always loved Hendo so much
Vik ()
thank god hendo isnt injured man, good tactical sub i genuinely feel like hendo isnt suited better in a double pivot as compared to gini
The 8th Hokage ()
@CoachTGrantham Yall dont have Zu, Polite, CGJ or Hendo there to save ya shitty scheme. I need you to get tf on from my football team
EstoEsAnfield ⭐⭐⭐⭐⭐⭐ (19🏆) ()
🎙️Klopp y el tema @JHenderson y @_fabinhotavares: Decidí antes del partido que Hendo sólo jugaría 45mins. Él quería seguir, pero yo hice el cambio. ¿Fabinho? No lo sé. Tendremos el resultado del escáner mañana por la mañana.
Seán ()
Klopp said before the game he had to manage Hendo Presume this is him being managed and not injured 🤔
EstoEsAnfield ⭐⭐⭐⭐⭐⭐ (19🏆) ()
Segundo cambio en los Reds, se fue Hendo y entra Wijnaldum. #LIVFCM #UCL
George ()
. Thiago Hendo Salah Jota Mane Firmino
This Is Anfield ()
Top attitude from Hendo: A few months ago when we were sitting in the house and we couldn't go out, we would have played every single day, so for us, it's physically demanding but we are used to it, we enjoy it.
𝐅𝐚𝐧𝐒𝐭𝐚𝐭𝐢𝐬𝐭𝐢𝐜𝐚⚽🔴 ()
Sadio in all Hendo and Gini in 2nd half were the players with greatest impression in my first look at the game. The amount of time Hendo blocked a ball and Gini moved the ball from defence were outstanding. #LFC #LIVSHU
The Anfield Talk ()
Wijnaldum obviously played alright but we're doing Hendo a disservice if he's not a nominee and Gini is. Agree?
Vik ()
once matip is fit do we push fabinho back to midfield? fabinho thiago hendo in front matip and gomez would be ideal icl
Liverpudlian ()
Jota ~ Dirk Kuyt 😁 Hendo and Joe ❤️❤️ Matip will bring calm and stability Fab can do as many tackles as he wants when back to his position Thiago will fire up the team once again No Injuries = Viva la vida loca 😝😝 #LFC
Vik ()
might be to early to rush both keita and thiago tbh, more realise mid 3 would be milner hendo/gini keita ig
JB72 ()
@jaxlfc_jj Hendo, imo, is the best captain we've had in my football lifetime (late 70s) Souey next for his presence and protection of his players
Dido* ()
All these stupid so called Liverpool accounts copying the official lfc Put fucking Hendo in ur vote HE WAS THE FUCKING MAN OF THE MATCH

Liverpool FC ()
GOAL!! Fantastic cross by Hendo picks out Sadio - his header is saved but Bobby is there to pull us level with the rebound. [1-1] #LFC | #LIVSHU
Daniel Flanders ()
. Mane Jota. Bobby. Salah Hendo. Thiago
Walcantara ()
Liverpool won an away game in the CL after getting news that VVD is out for the season. With Jones and Milner starting in midfield. With Hendo on the bench. With 1 fit CB With Alisson, Thiago, Keita, Matip & Ox injured. With the front 3 having an off game And Adrian in goal

James Pearce ()
Klopp: The medical department told us Hendo could not start, 45mins would be possible.
TipsterJ ()
Wijnaldum hits 45 passes - 29/20✅ Managed 36 First Half and the 55 line was looking to land with ease but hendo coming on killed that. Ajax chasing the game as well meant Gini hardly had a touch but solid profit nonetheless💪
JEFF TYMER🇬🇭🏴󠁧󠁢󠁥󠁮󠁧󠁿 ()
Fabinho never let us down as always and the way Hendo controlled the game and tempo was brilliant! 3 points, clean sheet. Well done !!!! #YNWA
🧣 ()
Felt Curtis Jones was hard done by tonight. Needs to play on the left side of a midfield with Hendo on the right.
Made For Liverpool ()
Sempre válido mencionar também a belíssima partida de Gomez, que foi impenetrável junto a Fabinho. Robbo, Mané, Jota e Salah levaram muito perigo à meta holandesa e Gini e Hendo controlaram muito bem o meio-campo na segunda etapa. Partida excelente do campeão inglês. #AJALIV
LFC Indonesia ()
46' Babak kedua dimulai! Curtis Jones keluar ❌ Hendo masuk ✅ [0-1] #AJALIV #LFCIndonesia
Wayne Henderson ()
Oh what day of the week is this a penalty?? More incredibly the decision was not to be overturned by #var ?? I need the rules of this new game we still call football explained to me I think.
Kloppholic ()
Hendo: "They bend the lines sometimes to make it offside, don't they?" My captain.