Kassian Twitter Trend : The Most Popular Tweets | Worldwide
Zack Kassian can never again call another hockey player cheap after what he pulled tonight.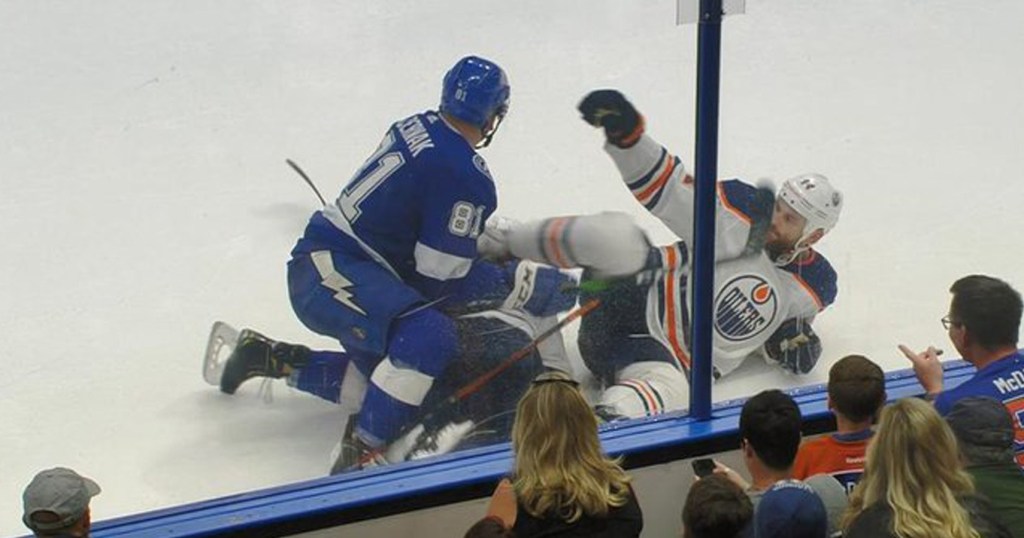 Kassian on Twitter
O.G. Wan-unoby ()
The number of "Attempted murder" tweets I've seen from #fLames fans on #HockeyTwitter over the Zack Kassian incident has me wondering how they're doing after they watched their team get literally murdered tonight.
Paul Almeida ()
Yamamoto is a point a game player in the @NHL after 17 games he has 8G 9A & is +15. His arrival & impact couldn't have come at a better time with Neal, McDavid & Kassian out of the lineup. His relentless & infectious work ethic has been like a breath of fresh air for the #Oilers
Oilers John 🇨🇦 ✈️ ()
A Flames homer thinks Kassian should have been suspended for longer. #Shocker
Sask Colin ()
What a win. McDavid out, Kassian out team wins huge in Florida. Here we come playoffs #LetsGoOilers
MüllerPhonzieSZN (30-23-4)(13-4-4) ()
@AdnacOil @NHLPlayerSafety How about Zack Kassian getting 20 games then instead of the 7 that he got

Barstool Sports ()
Zack Kassian Earns Himself A Nice Little 7-Game Suspension For Kicking Another Player With His Skates Like A Lunatic
Troy ()
I dunno about the rest of #Oilers twitter but getting painted with a "broad brush of they're all dumb fans" from others over this Kassian thing is not my idea of a good time.
Sports Illustrated ()
The NHL Department of Player Safety had every reason to throw the book at the repeat-offending Oilers winger, but instead, Zack Kassian was handed a seven-game ban that is a hardly a punishment befitting the crime
Andy Graziano ()
Zach Kassian is a damn lunatic who deserves every single minute of seven-game suspension.
AM ()
1 month of Kassian: -got rocked by Tkachuk (x2) -jumps Tkachuk -chirps Tkachuk for being dirty and brags about his 15 goals -suspended 2 games -Fights Tkachuk - kicks a player in the chest with his blade -suspended 7 games Kassian is a 🤡

Michael Augello ()
The consistency of the DOPS has to be called into question. Jake DeBrusk missed one game when Nazem Kadri cross-checked him and Kadri received the equivalent of a 12-game suspension (6 playoff games). Kassian does a Bruce Lee front kick with his skate and gets 7 games.
Mark Spector ()
Zack Kassian gets seven games for kicking. While the wires still touch once in a while, coaches and teammates say it has become a more rare occurrence, compared to his time in Vancouver. My piece:
Mike west ()
@hockeynight Chara should've got 7 and this asshat kassian should've got the rest of the season
🇬🇧 Chasing The Puck 🏳️‍🌈 ()
Kassian Suspended for 7 Games for Kicking

Larry Fisher ()
This Kassian suspension forces Holland's hand into becoming a buyer IMO. The team was solidly in playoff position all season — just 10 days until deadline — but can't stick with status quo down McDavid, Neal and Kassian. All could be out through deadline. Need help now! #Oilers
Alexia Jordan ()
Stop saying Chara should've got what Kadri got. Stop comparing Chara to Kassian. Whether you like it or not or agree with it or not, Chara hasn't been suspended since 2005. Kadri and Kassian both are the time of their actions, had been suspended a lot less than 15 years apart.
NHL Player Safety ()
Edmonton's Zack Kassian has been suspended for seven games for Kicking Tampa Bay's Erik Cernak.
Bianca 🦖 ()
Parros having a hard time counting over 5 is why the Kassian ruling is taking so long to announce.
Lowetide ()
The morning after Kassian-Tkachuk, Calgary was 25-17-5, 55 pts. Oilers were 24-18-5, 53 pts. Since then, Calgary is 5-6-1, Edmonton 6-3-1. Huh. Big diff is Calgary using up two more games on the schedule while allowing Edmonton to catch them. Big game in Sunrise tomorrow.
Caleb ()
Wondering if the delay from @NHLPlayerSafety is because George Paros had to read the rule book to Kassian to make sure he understood what he can and cannot do while playing hockey.
Matthew Barnaby ()
After thinking long and I'm 5 games for Kassian. I think he gets between 6-8. He simply can't do what he did.
Sportsnet Stats ()
As seen on @timandsid, Zack Kassian has had a litany of suspensions during his career.
Megan. ()
& another point on this Kassian shut the fuck up Flames fans. Seriously, just shut the fuck up. Bunch of Go back to bed.
Shawn Simpson ()
The Kassian kick was a really dangerous & foolish play, with bad optics. His 1 goal in 17 games, and new contract that kicks in next year at 4 x is also a nasty visual.
Jiří Vítek ()
Kassian zkušeně ukázal, jak odkopnout holku den před Valentýnem. Nevím, co mají lidi za problém.
Darren Dreger ()
Jeff Skinner Suspension Video" on #Vimeo Comparison from 2012. Skinner got 2 games. Keep in mind Kassian has suspension history.

Sid Seixeiro ()
Zack Kassian can never again call another hockey player cheap after what he pulled tonight.
Nasher ()
How many games are we thinking for this? Imagine if Kassian's skate slipped up and hit his neck, this is just dumb.
Dimitri Filipovic ()
Zack Kassian needs to do the respectful thing by answering the bell and letting a Lightning player kick him in the chest
Ray Ferraro ()
This should be costly for Kassian and Oilers .. can't even think of a defence for that