Kepa Twitter Trend : Most Popular Tweets | Worldwide
Another game, another Kepa Arrizabalaga error 🤦‍♂️ A bizarre goal 😂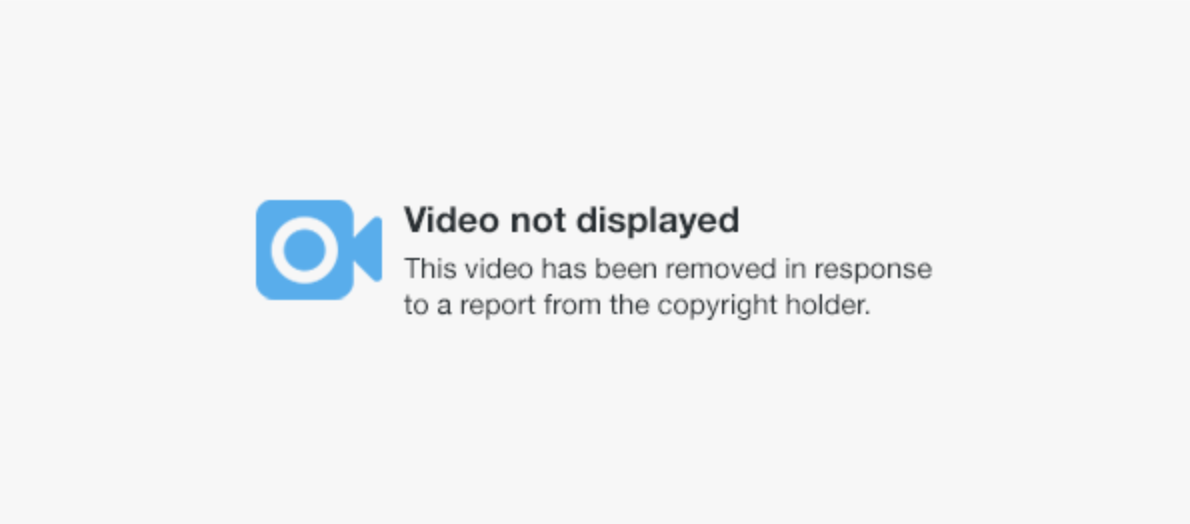 Kepa on Twitter
Pablo Pinto ()
Si el debate es De Gea - Kepa, la realidad es que ahora mismo no hay color. Si ese es el
Futbobo ()
@InvictosSomos De Gea un día es el mejor del mundo y al otro es Kepa con los brazos amarrados
Ibrahim the mentalitet qurbanı ()
@Oktayboom Hücumla bitmir dəə, oyunlarda görürük. Kepa birinci gələndə əla idi e sonra nə oldu bu gədəyə anlamadım
BekBek ()
Kepa t'a vu à quel point t'es nul à chier peter cech est inscrit dans la liste des 25 titulaires pour jouer la champions league !!!!! MAIS C DU JAMAIS VU 😭😭😭😭 Chelsea c honteux
Duncan Alexander ()
Kepa has let in more goals in his last six PL appearances than Petr Cech did in the whole of 2004-05.

Goal ()
Another game, another Kepa Arrizabalaga error 🤦‍♂️ A bizarre goal 😂
łewis ()
@TazkaMouad I agree but all of the blame went on Kepa, when a lot of it was down to Zouma he was probably trying not to give away a pen because he couldn't touch it with his hands let alone the pass being underhit massivley
Birroda ()
@TerrificBlue É isso. Hoje mesmo teríamos uma vitória tranquila se não fosse 2 erros grotescos (Kepa/Zouma e Kai). Coisa que rolou vs WBA (+2 erros: Alonso e TS) e vs Liverpool (+2 erros: Christensen e Kepa). O terceiro gol não achei grotescaço, mas os outros 2 que foi por bobeira pura
Miiki ()
@piweckim @parisplatynov Ja bym za jego błędy wyjebał do rezerwy, on popełnia błędy które nie popełnia bramkarz w pierwszej lidze Polskiej. To co on odwala w tej bramce to hit. Myślę, że powinni dać szansę zmiennikowi. On da z siebie 110% plus z tyłu głowy ma że Kepa to debil i ez miejsce w składzie
D-Black Ba ()
@clementarthur21 kepa is to be blamed for every error?? Zouma caused a mess,kepa tranna correct it,did his u cant applaud him dont diss him for someones frm an Arsenal fan
Ego Over You •😹 ()
@ftbllew @gyaigyimii Zouma messes up big time. Dunno but I really feel bad for Kepa. Zouma should've eaten this blame alone for that porous and useless back pass when you could've done the regular banging into the sky. Smh
Kayode ()
@ftbllew The ball was closer to kepa than it was to the man chasing it down. Bad pass but Kepa was equally as stupid as usual
Benji ()
@ftbllew Feel bad for Kepa. If we're gonna blame him for any goal it should be the Walcott one. Dont get me wrong he is shocking and I never want to see him for chelsea again but he is definitely being scapegoated to cover up another lampard defensive disasterclass
The Blues ()
@Werner11_ Because we were stupid enough to pay that, the same way we were stupid enough to pay 72M for Kepa.
Lewandowski jr ()
@asports101 If it wasn't for kepa chelsea would be second and I would have had a great day but it's depressing
Pronit Roy Chowdhury ()
@TheBeardedRauI Zouma was literally winning balls aerially against a tall and stout Soton defence, and for the mistake, agreed that Zouma made a mistake but Kepa could have been lot better with it as well
ᴘ ᴀ ʙ ʟ ᴏ ()
@cfcawayinfo_ Same Kepa should never play for us again, Zouma & Christensen pairing will ship 50+ goals a season without fail. No where near good enough
Daniel mkongwa ()
@wejinyasam Kepa decided to sit down while he was the first to that poor back pass it was just a simple clearance but not for Kepa he had to sit down and think on what to do next
Twetwe wotw3ba🇬🇭🍑💦💦 ()
If you blame kepa for any of the goals conceded 2day ur mother something 😇😇😇😇.
SfcLankyGirafe ()
@DonNgoIo Sign a new defender and Banish kepa from the training ground and u have a chance 👍
Myra ()
@AlexGoldberg_ 😂😂😂Even Alex who stays positive about Kepa has thrown in the towel.
¯\_(ツ)_/¯ ()
Jorginho is non existen beside that assist and hollywood pass to Chilwell. Not his fault though. He just can't work against team with agressive pressing. We're dominated and dictated in the middle. Having Kepa & Christensen worsening the situation.
Carrusel Deportivo ()
😥 El fallo de Kepa Arrizabalaga con el Chelsea que acabó en gol del Southampton
Squawka Football ()
Kepa Arrizabalaga has now made three errors leading to goals in just three Premier League appearances this season. At least two more than any other player in the competition.
Greg. ()
Our defense has been shit all last season and this season and fans still blame kepa for their mistakes? If Mendy was in goal they'd go easy on him buttttt if I speak 😂
Stephen Hill 🏴󠁧󠁢󠁥󠁮󠁧󠁿 ()
Kai error I know but Thiago Silva would have been more awake than our two centre halves and Thiago's just flown back from Peru. Kepa blameless.

Lynn Hamer ()
Video: Danny Ings effortlessly rounds Kepa Arrizabalaga to score against Chelsea via @NewsNowUK
David A. Limbong ()
Yeah Kepa is shit and all, but that one goal is one Havertz. The fuck he did that for in his own half. But then again he is 100M investment, so no shit.
Moe-eltayeb ()
@ChelseaFC @TimoWerner Kante needs to get some rest, Chilwell is more of LW than LWB, Zouma and Christensen not up to the match, Kepa did normal, front lines were good.
Squawka Football ()
Kepa Arrizabalaga has now conceded from four of the last five shots on target he has faced in the Premier League. Still waiting on that first clean sheet of the campaign.