Kyrie Twitter Trend : Most Popular Tweets | Worldwide
Kyrie Irving and Dennis Schroder were both ejected after getting into it during the third quarter.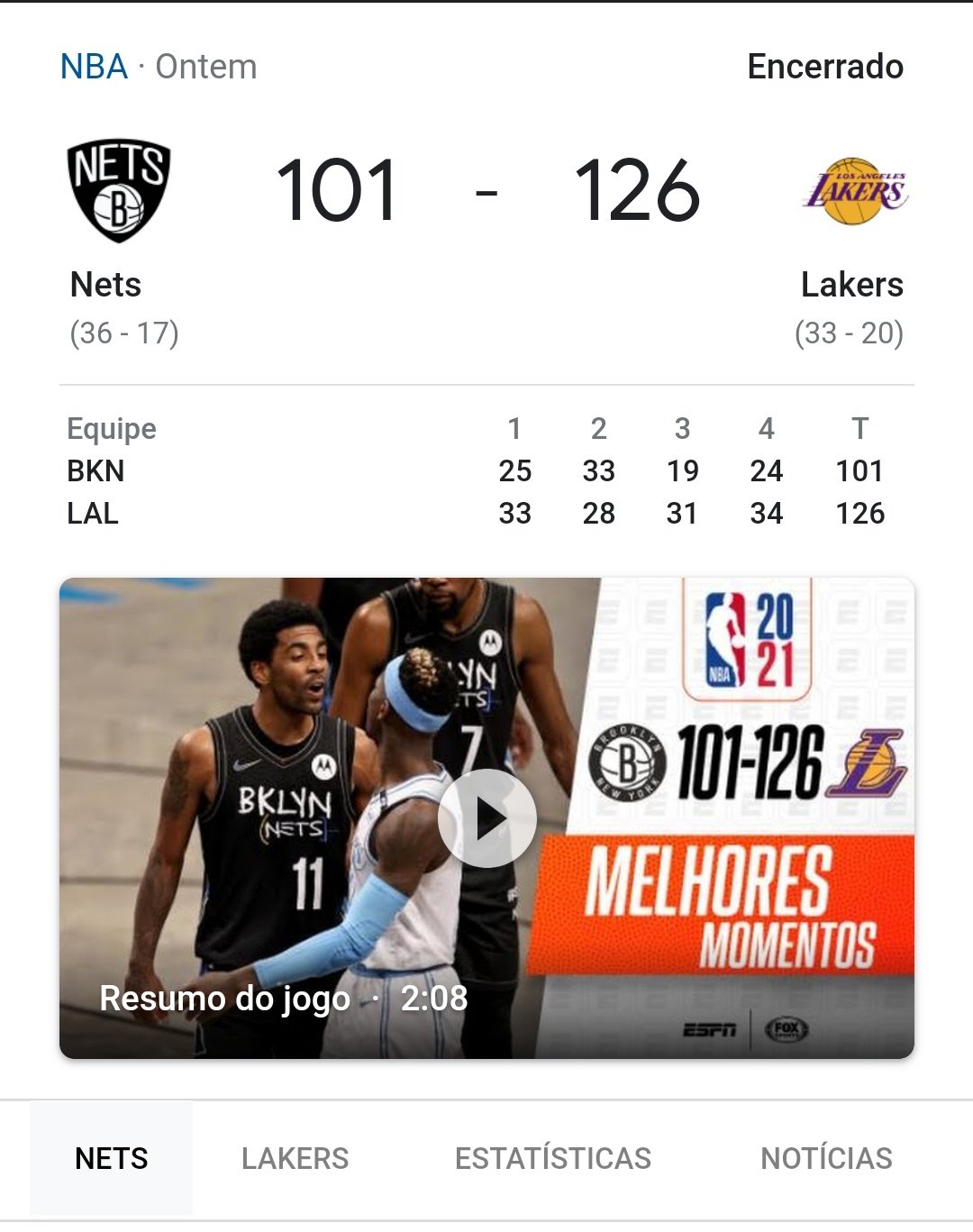 Kyrie on Twitter
Camisa 23 ()
O Raptors chegou a 4️⃣ vitórias seguidas ao vencer o Brooklyn Nets por 114x103! Pascal Siakam (27PTS/9REB/6AST) e OG Anunoby (25PTS) puxaram jogo pelo time de Toronto. Kyrie Irving foi o cestinha do Nets, com 28PTS/11REB/8AST. #WeTheNorth #BrooklynTogether
KyrieSpor ()
Kyrie ilk yarıda %56 ile 12 sayı 7 ribaund 8 asist Triple double gelmezse vefat ettim
𝙃𝙤𝙤𝙙𝙞𝙚 𝙆𝘿 ➆ ()
Kyrie might get a triple dub and get back into 50/40/90 Splits 🔥🔥🔥🔥🔥🔥🔥
Brooklyn Brasil 🇧🇷(38-19) ()
Kyrie até o Halftime: 12 PTS 8 AST 7 REB Vem Triplo Double aí 👀
NBA Spain ()
Kyrie Irving, en la victoria de Nets: 32 puntos y 8 asistencias Domingo 21:30 | Nets vs Suns | #NBASundays
NBA en Movistar+ ()
El espectáculo se llama KYRIE IRVING 😳😳 Qué dos canastones en el último minuto para sentenciar la victoria de los Nets. #dormiresdecobardes
Mackolik ()
#NBA | New Orleans 129-134 Brooklyn 🌟 Kyrie Irving 🏀 32 sayı 🅰️ 8 asist 🙌 2 ribaund 🌟 Blake Griffin 🏀 16 sayı 🅰️ 3 asist 🙌 8 ribaund
NBAextra ()
[📺 RÉSUMÉ VIDÉO VF] 🏀 #NBA ⚡ Les Nets font craquer les Pelicans dans le money time ! 💥 32 points pour un énorme Kyrie Irving !
Dime Dropper ()
Kyrie loves the doctor huh I've heard him mention him a ton of times. Both got that 🔥 layup package
Billy Reinhardt ()
Credit Kyrie Irving. Bounced back from the Miami game to make numerous big plays late.
Buckets ()
kevin durant: "everybody on our team feel like lil baby is the best rapper" kyrie when one of his nets teammates starts playing lil baby:
NBA ()
▪️ Zion: PPG on FG%, RPG ▪️ Kyrie: PPG on FG%, APG ▪️ Shamet last game: 30 PTS (career high) @BrooklynNets vs. @PelicansNBA at 7:30 PM ET on TNT!
NBA on TNT ()
Kyrie's handles are unreal 🤯 @BrooklynNets vs. Pelicans // 7:30pm ET on TNT
Kristian Winfield ()
Kevin Durant says he was tripping by leaving Russell Westbrook out of his Top-5 teammates. His amended top 5 is: 5: Klay 4: Russ 3: Steph 2: James 1: Kyrie
Midou Ly ()
Hello @BrooklynNets, $1 billion for KD, Kyrie and Harden to join Barcelona ? We need players who can score and finish games.
Gilbert ()
I'll go a step further. The James Harden trade saved the KD/Kyrie Nets era. It wasn't as much of a luxury move as many of us thought, it was a necessity.
Elated Nets Fan (38-18) ()
With no KD, no Harden, I'll live with those Kyrie shots all day. The only thing to take away from this game is that we're further away from the 1 seed
Colb ()
Depending on Tobias Harris and Ben Simmons to get you past KD, James Harden and Kyrie Irving sounds extremely depressing.
David Aldridge ()
Kyrie Irving denounced use of the n-word, including by Black people who want to take the word back, after hearing it from the Lakers' Dennis Schröder. And Irving is absolutely spot on: it's time for all of us to drop it, permanently. In @TheAthleticNBA:
Fran ϟ ()
i've never seen someone's entire personality change as fast as kyrie
Mike Chiodo ()
I will take it but the Nets not bringing Kyrie back in the game here is embarrassing. want to beat them so bad
73-9 and they LIED 🏁 ()
Kyrie is not Mahmoud Abdul cut it out right damn now 😂😂😂😂😂😂😂😂😂😂😂😂😂😂😂😂😂😂😂😂😂😂😂😂😂
Paris Legion ()
The Marksman The Chosen One Young Kyrie Welcome to the Legion @Temp #EnGarde #CDL2021

Shannon sharpe ()
I don't have a problem with Kyrie not wanting to use or be called the n-word. I'm not here to police how people choose talk to one another in their groups.
Big Kings ()
Kyrie scored none of his 18 on dennis last night. He hunted for switches. Went 0 for 1. The 1 shot was a bricked 3

Hardwood Paroxysm ()
Kyrie, CP3 and KD. All shooting better than 50% from mid-range. Kyrie is shooting 56% from mid-range which is just L-O-L absurd.

Mike Trudell ()
Dennis Schroder said he apologized to his teammates for getting tossed. He didn't realize he got an initial tech with Kyrie, and thinks he got the second for waving bye after Kyrie got tossed.

ESPN ()
Kyrie Irving and Dennis Schroder were both ejected after getting into it during the third quarter.

Bleacher Report ()
Kyrie and Schroder both get ejected after jawing at each other 😳
ESPN Los Angeles ()
Kyrie Irving AND Dennis Schroder both ejected. These