Lanzini Twitter Trend : Most Popular Tweets | Worldwide
Este gol para empatar el partido en tiempo de descuento después de estar 0-3 a los 16 minutos. No lo despierten a Manu Lanzini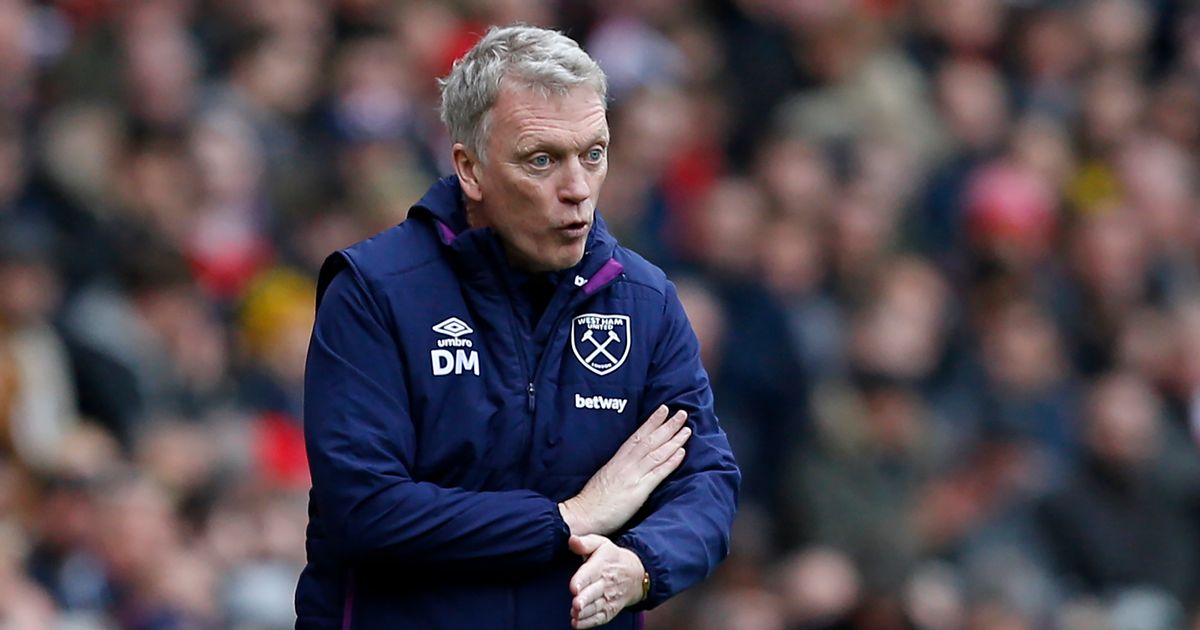 Lanzini on Twitter
Scott Rose ()
Another crazy game in the Premier League earlier as West Ham came back from 3-0 down against Tottenham to 3-3 and get a point. Lanzini strike was brilliant at the end. This Premier League season so far is crazy, there has been many goals and lots of talking points. #TOTWHU
D@nny Carmo (Danielly) 🔴⚪⚫ 🇾🇪 ()
West Ham United recupera uma desvantagem de 3 golos e empata 3-3 frente ao Tottenham Kane em destaque ao bisar e a Heung-Min, Davinson Sanchéz (), Balbuena e Manuel Lanzini apontaram os restantes tentos da partida. #DomingoDetremuraSDV
Radio Don ()
El pampeano #MacAllister y Lanzini salvan a Brighton y West Ham con goles agónicos
King 👑 ()
Been thinking about this nonstop in the hours since it happened and just cannot wrap my mind around it. Most Sunday leaguers, including myself, would just fuckin boot it. Just clear the ball away from danger. On the bright side he actually played a perfect assist to Lanzini 😒
Agen MolaTV ()
@GOAL_ID Ggr lanzini Buat yg mau langganan Mola Tv Bisa langganan Mola TV 3 bulan Apps Only Dengan Kode Promo diskon 55 rb Pakai Link khusus ini lalu send Buruan ambil sebelum kehabisan
MertensSZN ()
@futomacaan2 You do realize that Lanzini just banged one top bins in the 94rd minute to equalize vs Spurs
Sir Football ()
#October @budfootball #GoalOfTheMonth ¿no? @ Manuel Lanzini. 🚀
Braian ()
@londres_blanco Lanzini puede patear 100 veces mas que nunca la va a volver a poner donde la puso

Global Issues Web ()
Sudamericanos en Europa: Gio Simeone firma un 'doblete' y Lanzini marca un golazo sobre la hora
Primera Edición ()
#Fútbol ⚽️ Los argentinos marcaron goles agónicos para darle la victoria a sus respectivos equipos, en el marco de la quinta fecha de la Premier League inglesa.
Alan 🇲🇾 ()
I ask you to do it, but i never expect it like that #COYI. What a strike by Lanzini. 😍
Coco Bedriñan ()
@Tomasmbosch @pabloromero23 En algunos casos es como que bajan a ese fútbol para luego relanzarse. Es lo que pasó con Manu Lanzini (qué golazo metió hoy!!) y es lo que ojalá pueda pasar con Soteldo.
Forward 🇳🇬💯™ ()
@ItsAllMadJay God Bless Lanzini. Dunno bout no title but this is going to be a wild season
Pablo Maidana. ()
Quiero que sea diciembre sólo para ver si TyC Sports pone el gol de Manuel Lanzini en Los Especiales de TyC Sports.
Esteban ()
Lanzini acaba de tirar unha bomba e vos falando da merda da isla das tentacions
Bark Life ()
Lanzini's last minute screamer reminded me why I keep supporting WHU! Fuck me I screamed when it went in! I can't explain the feeling but I reckon every Hammer knows how I feel right now! I hope we can drive #GSBOUT soon & move on to better times. #COYI ⚒
ωнιѕкєу вяανσ 69 ()
@COYS_Mindset @jonhotspur88 Stats for what? Lanzini only played two minutes and according to your cartoon scored ! 😂
El Diario de Coahuila ()
#ACCIÓN⚽ Lanzini amarga el regreso de Bale con #Tottenham
Shehu Faruq ()
You should have spoken Italia so that Lanzini will hear you properly. Lmao
Gary ()
To all my @WestHam fans! I watched the first half and stopped watching. Well done @WHUFC_News_6 Lanzini Antonio creswell 🥰🥰🥰
. ()
@WaldoAFC @manulanzini If lanzini took that shot against anyone else in the world. I guarantee it would go row Z
Jacob Ranson ()
@johncurtis26 Top draw comeback! Stunning finish from Lanzini. You've got to be pleased with the recent form of West Ham
Leandro ()
se um dia eu critiquei o CRAQUE DE BOLA Manuel Lanzini, eu estava ABSURDAMENTE equivocado
West Ham News ()
Lanzini world beater snatches precious point #WHUFC
Jegor Stepanow ()
UNBELIEVABLE PERFORMANCE. LEGENDARY GAME. LANZINI IS BEAUTY!!! #COYI @westhamfantv
Sahil Dani ()
So you are saying me that Spurs were bound to score more than 6 but Lanzini scored an equaliser to draw it in the final minutes. Me likey😉
VarskySports ()
Este gol para empatar el partido en tiempo de descuento después de estar 0-3 a los 16 minutos. No lo despierten a Manu Lanzini
Invictos ()
QUÉ GOLAZAZAZAZO HICISTE, LANZINI. LE EMPATARON AL TOTTENHAM SOBRE LA HORA. DE 3-0 A 3-3 EN EL TRAMO FINAL.