#LockdownHouseParty Twitter Trend : The Most Popular Tweets | Worldwide
Surely the land is NOT enuf for What else can we give them?? 🔥🔥 #LockdownHouseParty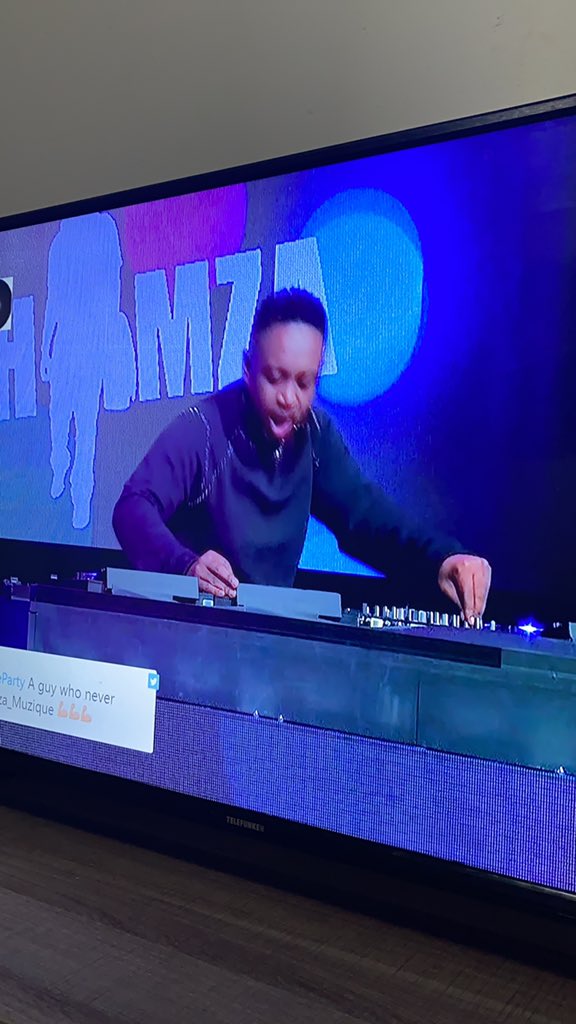 #LockdownHouseParty on Twitter
SHIMZA ()
Thank you for tuning in 🙏🏾🙏🏾🙏🏾 next week again!!! Stay safe ❤️❤️❤️ #LockdownHouseParty
🍃Eve from Eden🌳 ()
Once Ithi Gqumpuuu Gqumpuuu ndikhulula I panty ndiyinike u DJ 😭😭🔥💃#LockdownHouseParty
Liso Mavuka ()
If it's nice. We play it twice. I recorded that set. So we press play again! @Welo_Dj 🔥🔥🔥 #LockdownHouseParty
TEAM 🚦 ()
Thanks for pulling up to Surprise our #LockdownHouseParty People @somizi ✊🏾 Continue making Mama Mary Proud ❤️ Prayers to the Family 🙏🏾
#PLANETOFTHEHAVENOTS ()
THIS WAS FUN!!! 😭😭😭THANK YOU @ChannelOTV #Lockdownhouseparty
Thabiso R Nkoana 🇬🇦 ()
Dj Kent ft. Maleh - Falling (@DacapoSA Remix) 🔥🔥🔥 I recall him playing it on #LockdownHouseParty 🔥🔥🔥
Mve ()
@Shimza01 i would like to recomment @Thela626 one of the Cape Town biggest Gqom/Sghubu Dj. If possible may you please find him a slot on the upcoming #LockdownHouseParty 👏🏾.
#PartyWithpH Faki'volume boi ()
My G's 🙌🏾🙌🏾 @VetkukvsMahoota in control right now #LockdownHouseParty
Khotsofalang🌐 🌍 ()
This DJ is the land we were promised ♥️♥️♥️♥️♥️ #LockdownHouseParty
#DifferentKindsOfLove ()
Hey yall!!! Catch my boi @dj_vettys on the HuntersRefreshes #Lockdownhouseparty tonight!! Kuzoba littt👌👌
#PartyWithpH Faki'volume boi ()
Welcome to the Saturday edition of #LockdownHouseParty! Let's party!!! @realcorneliussa starting things off
Mamello💖 ()
Let the Party begin❤️🔥🔥🔥🔥🔥 Harrismith Approves #LockdownHouseParty
ASHY23 ()
I have a good feeling about 2nite #LockdownHouseParty @ChannelOTV @realcorneliussa
KingSnezo ()
Shimza & Ph deserve roses the red ones with some cuppacino #LockdownHouseParty @Shimza01 @iam_ph nisebenzile madoda qhubekani👊👊👊
Mahlatse Ratau ()
Konje PrinceKaybee was discouraging other DJ's not to play on lockdownhouseparty, but today he will be making an appearance. Like they always say "If you can't beat them, join them" but asikho lapho.
Billions ()
Can we please cast a free vote for a our dear sister MPHO MATODZI😊💯💯💯 #ShuduMustFall #LockdownHouseParty
Lebohang ()
This week I missed out on #LockdownHouseParty @Shimza01 my covid-20 has arrived guess I dances too much last week😂😂😂
MoreGrace Tendie ()
#LockdownHouseParty Can these two come back tomorrow please 🙌❤️♥️🌺❤️
Hairdresser ()
Faux locs from R150 whatsApp 0732978262 call 0749627094 if you around Pretoria #LockdownHouseParty
UNDISPUTED_K (EL-MUSICA ENTERTAINMENT) ()
This is a Mix we call the UNIFIER // UNIFICATION // M dizzy from what I just heard. Kumnandi to just be a person, no color, no separation just being HUMAN QAAA!!! #LOCKDOWNHOUSEPARTY
#PartyWithpH Faki'volume boi ()
Eh @QuestoDj @THEJOSHDJ 🔥🔥🔥😂🙆🏾‍♂️ when can you guys come back to play another set #LockdownHouseParty

Robertmarawa ()
Surely the land is NOT enuf for What else can we give them?? 🔥🔥 #LockdownHouseParty
Godrich Gardee ()
#EFF2NPA the #LockdownHouseParty is proper ...Let's go fighters!!! The land will be here soon ...
#KingOfTomorrow 👑 ()
You see now you guys just awaken my Girlfriend from Sleep ahh 🙌 #LockdownHouseParty
Sandile Saider Maphulumpana ()
@Channel_0TV32O Phuza Amanzi 🔥🔥🔥🔥🔥🔥🔥🔥🔥🔥🔥🔥 #LockdownHouseParty
Gabie ()
Dj @Shimza01 siyavuma nge bethal ukshisa🔥🔥🔥#LockdownHouseParty
Neokiie Mocheta💕 ()
Kanthii keng channel O hae bone tweets tsak🤷‍♀️🤷‍♀️🤷‍♀️😢esole sabo 4 etso ignore😢😢😢💔#LockdownHouseParty
Fentse 🇮🇹❤😍👑 ()
Yohhh hayiii @Shimza01 you are a whole vibe sana yohh😭😭😭😭🔥🔥🔥🔥🔥 #LockdownHouseParty
Vivian Siza ()
Re jaivise @djshimza yeees kumnandi iyooh💃💃💃💃🔥🔥🔥🔥❤️#lockdownhouseparty
LockdownHouseParty #Lockdownhouseparty ()
Retweet's and Raise your #LockdownHouseParty flags, the president is in the house 🙌🏾 @Shimza01 @Lockdownhouses