Luke Shaw Twitter Trend : Most Popular Tweets | Worldwide
If you are a true #mufc fan you already know with the starting line up say na GOD ...then Luke shaw 🤦🏽‍♀️ thank God for #EndSARS i have bigger things to worry about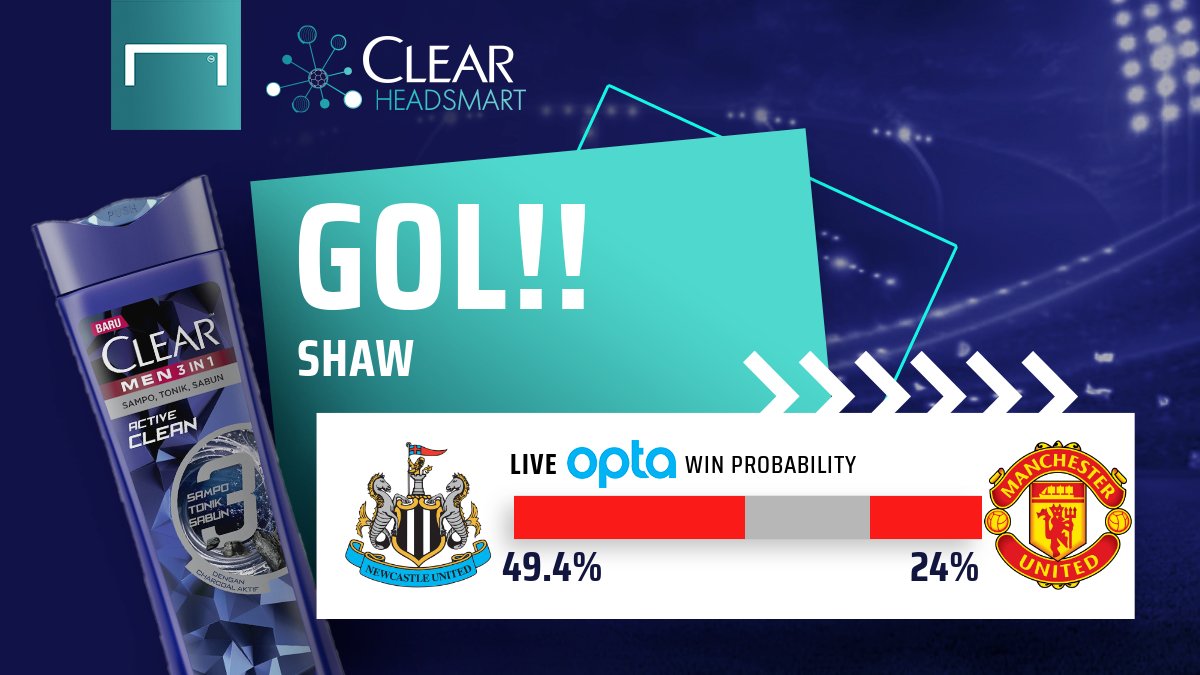 Luke Shaw on Twitter
Josh Bunting ()
The balance from Manchester United was good tonight, they did their defensive work well tonight and were compact. They made themselves hard to beat tonight, they all did their individual jobs. I was so impressed with how Luke Shaw slotted in to the centre of defence he was solid.
Tabrejali Adam ()
To a man, the team were brilliant. A huge shoutout to Axel Tuanzebe 😁👀❤️ And many won't say it but Luke Shaw was immense 👏🏽 @ManUtd
Esteban Arce ()
@ManUtd Luke Shaw when playing centre back in a 3 man backline:
Sam Perry ()
Every single one of them were exceptional Victor Lindelof and Luke Shaw deserve massive plaudits though get some stick big time when times are rough and stepped up to the plate big time when it mattered It's a squad game fair fucks to them 👏🏻
Brandy Orton ()
@Liam_Cue I wouldn't say anyone at the back is world class. I'm just saying out of our defenders, Luke Shaw is easily in the top 3 of the most consistent and most dependable. He has done extremely well to come back from the leg break. Telles will be a nice push for him too. Onwards and up!
雷神away ()
@Maaaks08 on a win avec en titulaires Luke Shaw, Lindelof, Tuanzebe, Fred, McTominay + Telles ailier gauche pour son premier match, oui oui
Iain ()
What a performance. Alex Telles great debut and his corners! 😍 The back three and wing backs had a great night, AWB brilliant, Tuanzebe showed his promise. Well done to Luke Shaw, we've criticised him for a while but a solid performance tonight. DDG with some top saves.
Ross ()
David de Gea, Wan-Bissaka, Tuanzebe, Lindelof, Luke Shaw and Fred were all incredible tonight. It's so sad knowing Tuanzebe will get dropped for Maguire on the weekend as well
Josh Kaine ()
INPLAY. Luke Shaw 12/5 with Betfair. Would only take this price! Booked in last two v PSG and up against Di Maria. Think he'll leave one in this half
Big Nate ()
Gostaria de saber a opinião do grande @cornetaeuropa a respeito do senhor Luke Shaw, o melhor lateral esquerdo da história do futebol inglês.
Jomo ()
Alex Telles is a baller, will easily add Luke Shaw to the #MUFC list of CB, a solid performance from wide, now we need to work on heading, Maguire and Cavani will really enjoy his services. created more chances than anyone on the pitch #PSGMUN
Ŧєɭเא ()
icl might have to drop luke shaw agenda when he plays in a back 3 agenda remains for lb tho
Balam Bob ()
Luke Shaw can permanently move to CB and play alongside Victor Lindelof. with Axel and Eric as back ups. No space for Maguire.

Paddy Power ()
Luke Shaw runs down the line and passes it straight to a PSG man. Probably in his top 3 moments as a Utd player.
Rich Fay ()
United without both Harry Maguire and Eric Bailly for their trip to face PSG tomorrow. Would not be surprised to see Luke Shaw move to CB alongside Victor Lindelof, with Alex Telles at LB #mufc
Josh ()
Luke Shaw's only goal involvement is an own goal🥴🥴🥴 Just Put Telles on already. #NEWMUN
Uche Jombo Rodriguez ()
If you are a true #mufc fan you already know with the starting line up say na GOD ...then Luke shaw 🤦🏽‍♀️ thank God for #EndSARS i have bigger things to worry about
High ©️ammy🇮🇪 ()
@ShotoHatake_ degea forgot that he was allowed use his hands and luke shaw is a fat shit
The🐐 ()
@RedmondKristian Lol I thought Luke shaw scored so it's united leading 1-0 but he scored an own goal lol
Jack Lomas ()
Luke Shaw getting sucked in If there was ever a left back who was incapable of playing left fucking back!!! If you don't follow me already this would be a good time cause I can already tell you're gonna get plenty of entertainment value out of me tonight #NEWMUN
Abbe_AIK ()
Luke Shaw gör alltså självmål efter 2 minuters spel. Jag garanterar att Manchester United inte kommer spela UCL-fotboll 21/22.
Goal Indonesia ()
Newcastle langsung unggul diawal babak pertama setelah Luke Shaw yang mencoba menghalau bola malah mengarah ke gawangnya sendiri. #SikatHabis #ClearHeadSmart! LIVE Update:
JOEY MADA$$😠 ()
@masiga_maurice @ManUtd 😂😂we as fans are really tired of luke good offensively ,worse defensively
Reuben Inverter guy ()
Solskjaer doing the same mistake again. How clueless is our Man Utd coach? Who will inform him he signed a better player than Luke Shaw and Van Der Beek should always be on the starting lineup#newmun
Terror the Arc Angel ()
Luke Shaw can't defend Dan James needs more experience so he can't be starting for us ffs
Hellsing4L ()
Mon dieu mais comment Luke Shaw est il devenu footballeur professionnel ? C'est pas normal
END SARS | Telles SZN 🇳🇬 ()
i've been saying luke shaw was shit for months, that own goal highlighted this fact.
Carlvin🇺🇬✌🏾 ()
But let me just ask What do Man U players feed on 🤦🤦 Kati nolaba guno gu luke shaw 🤦🤦😂😂😂😂😂
Campbell ()
Luke Shaw even looks awful, he doesn't even look like a footballer, he looks like he works on the tills in Tesco
Wandiii ()
LU NGAPAIN BELI ALEX TELLES KALO TETEP MAENIN NYA LUKE SHAW KENNNNNNNNNNN TUCKY @ManUtd_ID