Manchester City Twitter Trend : Most Popular Tweets | Worldwide
The 2021 #UCLfinal is set! 🏆 Manchester City 🆚 Chelsea #UCL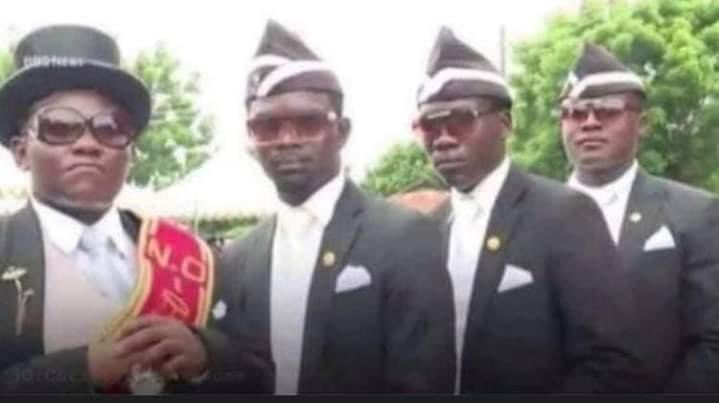 Manchester City on Twitter
UEFA Champions League ()
The 2021 #UCLfinal is set! 🏆 Manchester City 🆚 Chelsea #UCL
Movistar Deportes ()
Arrancamos #AlÁngulo para analizar y debatir lo que fue el triunfazo de Melgar en la Sudamericana y la clasificación del Manchester City a la final de la Champions. #AlÁngulo. ⚽🥅 Disfrútalo por Movistar Play ▶️
Paris Saint-Germain ()
Nous sommes fiers de vous ! ❤️💙 Fiers du parcours que vous avez réalisé, en honorant les couleurs parisiennes 🙌 Une belle aventure qui prend fin ce soir face à Man City. 🔹FC Bayern Munich 🔹FC Barcelone 🔹İstanbul Başakşehir 🔹Manchester United 🔹RB Leipzig #WeAreParis
BFMTV ()
🔴 Manchester City-PSG: la compo parisienne avec Herrera et Icardi
B/R Football ()
Today. Manchester City vs. PSG. For a place in the #UCL final.
FOX Sports Brasil (de 🏠) ()
Aguero faz golaço, Manchester City vence Crystal Palace e fica mais perto do título da Premier League; veja gols #PremierLeagueFOXSports
KELEWELE JOINT 🍟 ()
Manchester City out there scoring Crystal Palace in an early kick off game This is so good that they don't only defeat teams they're defeating early Kick off bad luck too 🤝
Football Daily ()
🚨 BREAKING🚨 PSG have said that Kylian Mbappe has sustained an injury to his right calf making him a doubt for the Champions League second leg against Manchester City
Invictos ()
El playmaker del Manchester United y el playmaker del Manchester City. MUCHO FÚTBOL.
Señal Alternativa Deportes Oficial ()
UEFA Champions League ⚽ 🏆 🇪🇺 PSG 1-2 Manchester City #ÓrbitaMundialista a través de @FacebookWatch
ESPN.com.mx ()
Nada está decidido, pero sí existe la sensación de que ya hay favoritos El análisis de lo que dejó el último capítulo de la #ChampionsxESPN 👇
Ben gedwongen die pf te zetten ()
ik heb liever Feyenoord die een 3 sextuples op rij wint dan Manchester City die een Champions League wint, ze mogen corona vaccins op me laten testen als City UCL wint
Deportes RPC ()
¡Vaya dato 😳😳! Ederson, portero del Manchester City, tuvo más toques de balón que Kylian Mbappé en la semifinal de ida por la #ChampionsRPC #UCL
UEFA Champions League ()
Manchester City produce a superb second-half display to come from behind 💪 Favourites for the 🏆 now? #UCL
UEFA Champions League ()
⏰ RESULT ⏰ 😎 Champions League nights! 😮 Advantage Manchester 🔵 Mahrez & De Bruyne turn contest around with second-half away goals 💪 🔮 Predict what will happen in the decider! #UCL
B/R Football ()
Manchester City are 90 minutes away from the Champions League final 🏆

Ichsan mahesa hendri ()
Champions League Semi Final, PSG vs. Manchester City, Team News, Match Prediction, Line Up
Falando de Alvinegro ()
O carrossel do Marcelo Fernandes colocaria esse Manchester City pra dançar na Vila Belmiro.

Cacasanjaya ()
Champions League Semi Final, PSG vs. Manchester City, Team News, Match Prediction, Line Up
Handsyam Zelig Panarung ()
Champions League Semi Final, PSG vs. Manchester City, Team News, Match Prediction, Line Up
Humble Soul 😘 ()
The football world will yet witness one of the wealthiest and glamorous semi-final clashes when PSG take on Manchester City today. This set of ties promises goals, excitement and drama. Predict your correct scores in the comments and stand a chance to win money. #ParagonBet
Bover ()
Uff PSG contra el Manchester City que partidazo la puta madre no puede esperar a que empiece Diario Olé: ¿Gallardo o Bianchi?😎
ParisTeam ()
🔴🔵 Pronostic PSG Manchester City : 330€ à gagner ! #PSG
Babsesportes ()
Leonardo Bertozzi analisa confronto entre PSG e Manchester City na Champions League e dá palpite - ()
El VBAR CARACOL ()
#YoEscuchoElVbarCaracol 🏆⚽¡Neymar no juega hoy! ➡️Así presenta la prensa brasileña a Neymar, en la previa del partido del PSG ante el Manchester City por Champions League 🗣️No juega, él humilla 📻Transmisión del Fenómeno del Fútbol de @CaracolRadio desde las 2 de la tarde
Futebolrei 👑 ()
VALENDO UM PIX DE 500 REAIS + ESSA PEITA ROXA DO PSG! ✅ Em que minuto da partida Mbappé marcará seu primeiro gol contra o Manchester City?
D Æ N 1 3 L→ Vida, universo e tudo mais!🇭🇺🌐🛸 ()
Gosto muito do futebol que o Manchester City vem apresentando essa temporada, principalmente o De Bruyne, mas vou manter o apoio ao Brasileirinho Adulto Day. Rabisca! #neyday
Guillermo Arcay ()
Hoy comienza esta llave!! PSG vs Manchester City 🔥🔥🔥 Juega y gana con @meridianobet
Steve Loock ()
Tonight is the night for PSG vs Manchester City in first Champions League semi-final ...
Pessi gims ()
@ConflitsFrance Paris est le pire club du monde Ps : Manchester City vont gagner vous allez voir