Martin Garrix Twitter Trend : Most Popular Tweets | Worldwide
#EURO2020 🎤Francesco Totti y Alessandro Nesta dieron la bienvenida a la Eurocopa 🎶La ceremonia concluyó con la canción We are the people de Martin Garrix, Bono y The Edge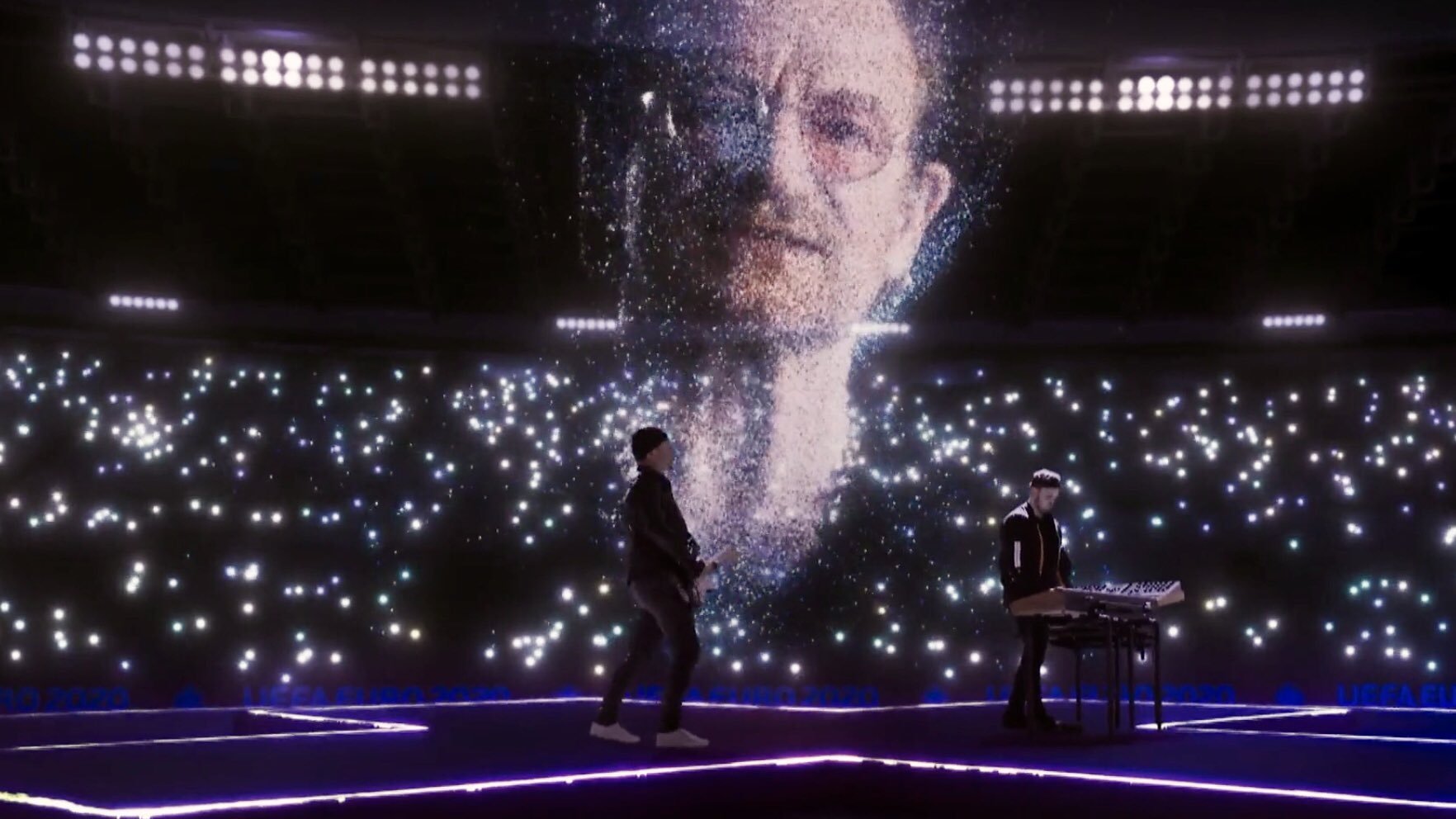 Martin Garrix on Twitter
Diario Trome ()
Con Martin Garrix y U2: así fue la inauguración de la Eurocopa 2021 | FOTOS
Jan Kuitenbrouwer ()
@tournebois Martin Garrix: 'Bono heeft mijn tekst compleet herschreven'
TVI ()
Na cerimónia de abertura do campeonato europeu, os irlandeses Bono e The Edge (dos U2) juntaram-se a Martin Garrix para interpretar "We are the People", o tema oficial. Mas Bono não esteve no estádio de Roma
Marek Antoniusz®️ ()
Martin Garrix feat. Bono & The Edge - We Are The People [UEFA EURO 2020 ... przez @YouTube
Diario Perú21 ()
Espectacular: lo mejor de la ceremonia de inauguración de la Eurocopa 2021 [FOTOS]
Diario Perú21 ()
Eurocopa 2021: Martin Garrix, U2 y Andrea Bocelli se presentaron en la inauguración [FOTOS]
Nana está empolgado pra assistir cavaleiro da lua ()
Postando isso aqui só agora pq fui fazer outras coisas dps que acabou a abertura MARTIN GARRIX LENDÁRIO
Hans B. ()
@wunschbio @meckernfueralle Nur weil 2 Leute von U2 mit Martin Garrix (übrigens andere Generation) nen Song machen, ist der nicht automatisch von U2. Und das ist auch gut so.
Media Indonesia ()
Penyanyi tenor Andrea Bocelli menyanyikan Nessun Dorma, kemudian bintang band U2 Bono dan The Edge tampil bersama DJ Martin Garrix melalui tautan video.
Ezequiel P. Pernica ()
Un poco de la fiesta inaugural de la #Euro2020 de la mano de Bono, The Edge (U2) y Martin Garrix intepretando we are the people, el tema oficial de la competencia continental.
Deporte Total ()
Así fue la ceremonia de inauguración de la Euro 2020 | FOTOS
🏳️‍🌈Tio Valtinho #VacinaSim #usemascara 🏳️‍🌈 ()
Eu abri a porta com o The Chainsmokers e o Coldplay ai veio o Marshmello com o Bastile agora é a vez do Martin Garrix com o Bono Vox e o The Edge tocar na 89 FM ... Eletronico com rock dá jogo sim .
Vibe.pt ()
#NowPlaying WE ARE THE PEOPLE (UEFA EURO 2020) - MARTIN GARRIX, BONO VOX, THE EDGE #ListenLive
ComuTricolor ()
También se presentó Andrea Bocelli, en una presentación a la altura de un Mundial ¡Impresionante show virtual de Martin Garrix y U2 para abrir la Euro! Video >
Inaudível ()
@PhoenixMilgrau Os caras botaram Bono porra, estragou tudo. Botava só o Martin Garrix que ia fazer uma música melhor que essa merda aí. Saudades Zara Larsson
Noticia Celeste ()
SE INAUGURÓ #Euro2020 Andrea Bocelli, U2 y Martin Garrix realizaron la inauguración de la Eurocopa 🎊
Tony Bianchi ()
Wow! Surprised at BBC 1 coverage missing out the official Euro song. They said yes to Andrea Bocelli but no to Martin Garrix, Bono and The Edge! *you can watch the uncut opening ceremony on iPlayer - the 5 Live one*
Minus Zero ()
Martin Garrix feat. Bono & The Edge - We Are The People [UEFA EURO 2020 ... via @YouTube
Diario SPORT ()
#EURO2020 🎤Francesco Totti y Alessandro Nesta dieron la bienvenida a la Eurocopa 🎶La ceremonia concluyó con la canción We are the people de Martin Garrix, Bono y The Edge
Gıađaᴸ🍀va da Lou ()
io felicissima perchè ogni volta sento un pezzo della melodia della canzone di martin garrix
Gianluca Lorenzut Sosa ()
¡Impresionante! Así fue la ceremonia de inauguración de la #EURO2020 en el Estadio Olímpico de Roma. Público en las tribunas, Martin Garrix, U2 y Andrea Bocelli. Otro nivel. 👏🏻
Diario Perú21 ()
#Eurocopa2021: Martin Garrix, U2 y Andrea Bocelli se presentaron en la inauguración [#FOTOS]
Rodolfo Gutierrez ()
También gran momento en la apertura de la #Euro2020 Con U2 y Martín Garrix con "We Are the People" Es una rolota @U2 @EURO2020
Conciertos y festivales por España ()
@josue_coello Bueno, teniendo en cuenta que es un tema de Martin Garrix con The Edge y Bono, no con U2, es claro que la cosa está en tu cabeza 😁😘
Publimetro Colombia ()
¡Impresionante show virtual de Martin Garrix y U2 para abrir la Euro!
Eletro Vibez ()
Martin Garrix, Bono & The Edge x Euro 2020 🤩🤩 #EURO2020
GARIXXER91 ()
cracking open a beer awesome uefa football ceremony with martin garrix 🥰⚽️ enjoyed it so much
Seamus Cummins ()
@FootballJOE It was already tarnished by having Bono, Martin Garrix, and The Edge on after him
Herman "muzieknummer" Hofman ()
@ikwilpret Ben nog even martin garrix en u2 aan het terugkijken (incl cpu-haperingen)
𝙹𝚎𝚛𝚜𝚘𝚗 𝚂𝚊𝚞𝚌𝚎𝚍𝚊🇭🇳 ()
La #Euro2020 inicia con Andrea Bocelli, U2 y Martin Garrix a todo color. ESPECTACULAR🤩