Mateta Twitter Trend : Most Popular Tweets | Worldwide
What a finish 😍 Jean-Philippe Mateta has his first Palace goal and it is a beauty 📺 Watch on Sky Sports PL 📱 Follow #BHACRY here: 📲 Download the @SkySports app!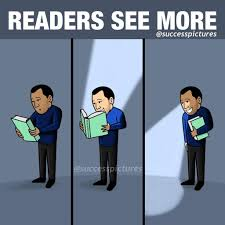 Mateta on Twitter
Holmesdale Online ()
How can Roy think that keeping Benteke and Ayew on the pitch for the whole game was a good idea? Change it up, bring Mateta on!
Maxwell Blair ()
Awful performance. Mateta dropped.🥴 Respect the point. #Royout
Tom Curtis ()
Feel for Mateta, scores Monday and is kept on the bench, that coffin dodger is gonna ruin his confidence
ً ()
i'm genuinely shocked he hasn't even brought mateta on after the brighton game, what the fuck
Charlie Tuckey ()
Right so mateta was taken off against Brighton and benteke came on, why has the same not been done here??? #CPFC
Pride of South London Fan TV ()
Eze has been poor last two games don't get me wrong but this sub sums it up. If anyone could conjure up some magic it's him or Mateta who is also sitting on the bench.
CPFC Andy ()
Mateta scores a beautiful back heel nutmeg goal on Monday. His reward? Never plying ever Roy Ball.
Premier League ()
Jean-Philippe Mateta became the 123rd French scorer in the #PL 🇫🇷 Only England have had more different scorers in the competition (848) #BHACRY
Siaran Bola Live ()
FT #EPL Brighton 1-2 Crystal Palace (Veltman 55'---Mateta 28', Benteke 90')
Russell Wheddstbrook ()
@Beniesta_ @paIaceawayy Same with the Mateta goal. If Ronaldo scores that it wins the Puskas Award.
CPFC.FPAGE_SE25 ()
That win literally could not of been better. Mateta scores a great goal and kicks the corner flag and we score a 95th minute winner 😍

Hdeagle08 ()
Tonight new Palace striker Mateta flicked the switch to get his Palace career off to a flying start. Corner flags beware as I think that we will see a lot of them getting kicked as his goal celebrations have only just started. COYP CPFC
Eagles 1905 ()
Great goal from Mateta tonight. He's only 23 years old!! Our future centre forward #CPFC
Bombastix 💣 ()
Na zdjęciu widzimy nie tylko decydującego gola Benteke, ale też drugi kontakt z piłką jakiegokolwiek gracza Crystal Palace w polu karnym Brighton. Pierwszy kontakt zaliczył Mateta, gdy strzelał bramkę na 1:0.
HLTCO ()
A word for Mateta. The lad has bagged a spinning back-heel through the legs of the keeper in a 2-1 win away at Brighton for his first goal in our colours. Immediate hero status.
FotMob ()
Crystal Palace win at arch rivals Brighton thanks to the latest of late goals from Christian Benteke! The Eagles only had TWO touches inside the opposition box all game but new signing Jean-Philippe Mateta and Benteke scored from both. This one will go down in Palace folklore.
CPFC Brasil ()
VITÓRIA NO DERBY!!!!! BRIGHTON É FREGUÊS NÃO ADIANTA!!!! RETRANCA BÁSICA!!!!! CRYSTAL PALACE 2X1 NELES LÁ DENTRO!!!! ⚽ MATETA E BENTEKE!!!!!
George addo jnr ()
Jordan Ayew🇬🇭 provided a vital assist tonight as Crystal palace beat Brighton 2-1 Ayew picked out Jean-Philippe Mateta in the middle who finished with a clever was on hand with the second after Brighton levelled. #BHACRY
Late Football Club ()
Les buts et le débrief de Brighton / Crystal Palace ⚽️ Le magnifique but du français Jean-Philippe Mateta à revoir encore et 😍 #BHACRY
Carlton🦅 ()
Honestly, I can't put in to words how fucking happy I am. Yes the football was ugly, but we got the job done against the scum. Mateta and Benteke automatically Palace legends after today. Let's be positive from now on, it's a lot more fun that way. COYP 🦅💙❤️ #CPFC
DAZN España ()
😍 UN TACONAZO MÁGICO 🎩✨ El sensacional primer gol de Jean-Philippe Mateta en Inglaterra 🔥 #PremierLeagueDAZN ⚽ 🏴󠁧󠁢󠁥󠁮󠁧󠁿
Premier League ()
HALF-TIME Brighton 0-1 Crystal Palace Jean-Philippe Mateta's exquisite finish gives the visitors a slender lead at the interval #BHACRY
Sky Sports Premier League ()
What a finish 😍 Jean-Philippe Mateta has his first Palace goal and it is a beauty 📺 Watch on Sky Sports PL 📱 Follow #BHACRY here: 📲 Download the @SkySports app!
Bailey ()
Mateta going to be so isolated up there on his own, feel for the guy having to play in this team with this manager😖 #cpfc
Jack Sullivan✌🏽🦅 ()
HE SWINGS HIS WILLY ROUND HIS HEAD HE SHAGGED A BIRD AND NOW SHE'S DEAD JEAN MATETA'S GOT A MASSIVE COCK
Curiosidades Premier League ()
17h - Premier League: Brighton x Crystal Palace. Brighton: Sanchez, Veltman, White, Dunk, Burn, Bissouma, Gross, MacAllister, Alzate, Maupay, Trossard. Crystal Palace: Guaita, Mitchell, Cahill, Kouyate, Ward, Townsend, Milivojevic, Riedewald, Eze, Ayew, Mateta.
Eddy John ()
Dr. Carlo A. Cassano - What Do the Fossils Tell Us ? -- Boris 22nd June 23rd June Daft Punk Discovery Random Access Memories One More Time Chris Whitty Sam Coates Peston Laura Kuenssberg Ramadan Mateta Clyne Chip SAGE Get Lucky French and Spanish Bozza
Nick smith 🦅❤️💙 ()
@gazbod Dropping mateta into a big profile game after Leeds it's a massive gamble that could destroy his confidence if tonight doesn't go well 😳
Tribun Dergi ()
#Brighton XI: Sanchez, Veltman, White, Dunk, Burn, Bissouma, Gross, MacAllister, Alzate, Maupay, Trossard. #CrystalPalace XI: Guaita, Mitchell, Cahill, Kouyate, Ward, Townsend, Milivojevic, Riedewald, Eze, Ayew, Mateta. ⌚️23:00
HFUTBOL WORLD ()
Brighton Hove Albion 1️⃣1️⃣: Sanchez, White, Dunk, Bissouma, Mac Allister, Trossard, Gross, Alzate, Burn, Veltman, Maupay Crystal Palace 1️⃣1️⃣: Guaita, Ward, Kouyate, Cahill, Mitchell, Townsend, Milivojevic, Riedewald, Eze, Ayew, Mateta #PremierLeague #BHACRY @premierleague