Matip Twitter Trend : Most Popular Tweets | Worldwide
Van Dijk is injured Matip is injured Fabinho is injured Lovren was sold Liverpool are on the verge of having to bring Jamie Carragher out of retirement.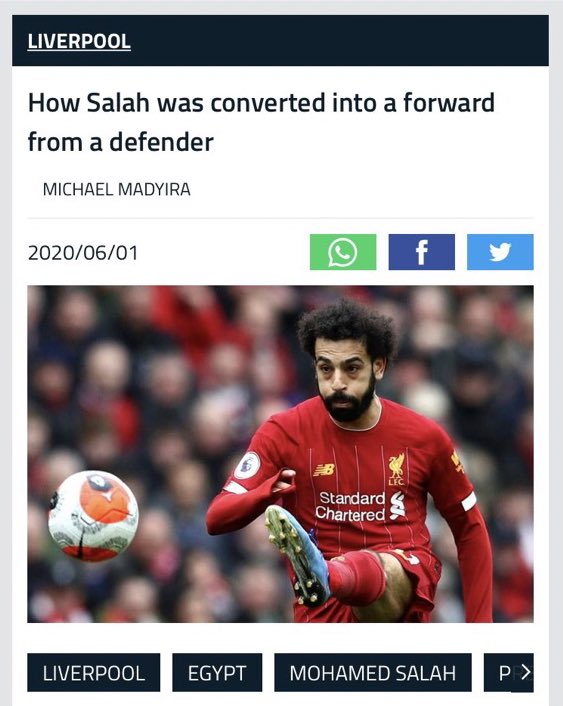 Matip on Twitter
ArWin 🍺 ()
@moltenlavahuman 3 wins without VVD ! 2 wins without Matip ! 1 without Fabinho ! Our bois can do it 😊
Vicks ()
@CouchNish Tbf, we started with 2 fit cb going into the season. Matip is injury prone and management of course made a mistake by not buying another. Oh well 2 months of extreme hard work now.
Nathan Vaughan ()
@dmlynch Trust in the if we sign one he's 4th choice imo we should keep that spot open for youth but sell matip enough is enough
Ferocious Fosu-Mensah ()
Fabinho,Van dijk,Alisson,Matip all injured? If this was 2015 Man Utd,everyone would be laughing but nah we should respect the league champions liverpool right? CRY. MORE.
🏆 Jœ 🏆 ()
Liverpool needs to get a first choice centreback in January with Van Dijk out and Matip being too injury prone. Fabinho has been good as a makeshift, but he needs to slot in the centre with Thiago, that's the ideal formation.
Kev776 ()
What have VVD, Fabinho, Ox, Matip, Tsimikas. Keita, Salah and Thiago all got in common? Answers on a postcard.
Chris ()
If Matip is passed 'fit', he's still not ready to play. He'll be out of the Atalanta game with a sore toe. 😂
Willie McCoy ()
@NickGug_ @daniel_prins Only Matip could miss games from an injury rumour that was then debunked but was then an actual injury, but supposedly one of no consequence. The most Joel thing ever. Such a shame his body keeps letting him down. He's so good.
MOLO ➐ ()
@fernandesmufc18 @TheImmortalKop First time uno, we've employed Lallana Ox Matip Keita Gomez for years
Nick Guglielmino ()
@daniel_prins @AUS2PDX They're waiting on scans but they think it's a hamstring 😬 I'd still back City to score with no striker as opposed to Liverpool keeping a clean sheet with no defenders 😂 Matip should be back by the weekend though, or at least for the City game

M1 ()
@mattj83288243 @LFCNxsir City are so bad wouldve capitalised with van dijk. But if matip is back I have faith in gomez - matip
Chris ()
Looks like it's going to be a massive season for Rhys. If Fabinho is out for a prolonged period, and Matip being Matip, we're really going to need him to step up, as he has done so far. 🔴
🖤 ()
It would be a really good time for Matip to come back. Some tough games coming up.
Braden ()
@AnfieldEdition What the hell is actually wrong with Matip ffs? How can't u stay fit for more than 1 game? January can't come soon enough
Vik ()
pls bubblewrap matip cos no way we are gonna have to play rhys williams against

Liverpool FC News ()
Jurgen Klopp gives injury outlook as West Ham game could see new Premier League debut
Regan 3:16 ()
@LFCHalps Just need Matip back and fit until the international break and with any luck Fabinho should be back by
Samy* ()
@JamesPearceLFC What injury does Matip have? He always seems to get a nothing injury that ends up being some long lay off.
М.ι.¢.н.♫.E.Ł ()
@LFC @_fabinhotavares With VVD, Matip & Fabinho now injured. We still have a lot of options at our defence 😂 #LFC #YNWA

Footy Corner ()
Liverpool are down to just one fit senior centre-back as Fabinho joined Virgil van Dijk and Joel Matip on the injury table and provide Klopp with a big selection problem
Jeff_kamara2 ()
@scally650 Virgil is injured, so is fab. Matip is injured. So name me the third cb who isn't joe and the teenage Williams. Even with Matip and joe they're both injury prone. So tell me who we're playing as a cb. Sometimes the truth hurts
European Royalty ()
@LouieDi13 We still smash them all , Thiago and Keita are back , Ali back and Matip this weekend ,all sauce mate
MexicanRed ()
@cumbolfc @AnfieldEdition If Matip isn't fit for our next game I think that's the best option, especially if we get Thiago back. Can see a midfield with him, Milner and Gini.
EstoEsAnfield ⭐⭐⭐⭐⭐⭐ (19🏆) ()
🎙️ Klopp sobre el estado físico de Matip: No lo sé. Tenemos que ver. Así es como es. Si quedara un partido por jugar esta temporada, diría que probablemente no podría jugarlo. Necesitan una preparación adecuada para la temporada. Hacemos malabares todo el tiempo.
Liverpool Zone ()
Joel Matip is fit for Saturday against West Ham. Fabinho, hamstring will miss the next 4-6 weeks it looks like, scan this week. Virgil Van Dijk is out for 12 weeks, he may be back in training at the end of January. #lfc
Pop KT 💛🇹🇭🙏🏻👑 ()
ถ้า Matip ยังไม่ฟิต เราอาจจะได้เห็น เฮนโด้-โกเมซ จับคู่กันเป็น CB ก็ได้ ส่วน รีส วิลเลี่ยมส์ รอสแตนด์บาย
Ian Ryan ()
@reid1892 Hopefully Matip can at least play the city game. Would fear for the young lad in that.
Red_Army96 ()
If @LFC dont buy a top cb in jan they obviously haven't learnt their lesson . Tonight should be a message . matip is so injury prone also .
Andyy Carr ()
@ChrisTa74351661 Hahahah hopefully salah isn't serious ... Thiago and Matip back at weekend and hope Fabinho is just a couple of weeks

ESPN UK ()
Van Dijk is injured Matip is injured Fabinho is injured Lovren was sold Liverpool are on the verge of having to bring Jamie Carragher out of retirement.