Metal Slug Tactics Twitter Trend : Most Popular Tweets | Worldwide
Expect the unexpected! A classic 90s franchise is coming back to life as a grid-based, tactical strategy title for Steam on PC. This is Metal Slug Tactics! #SummerGameFest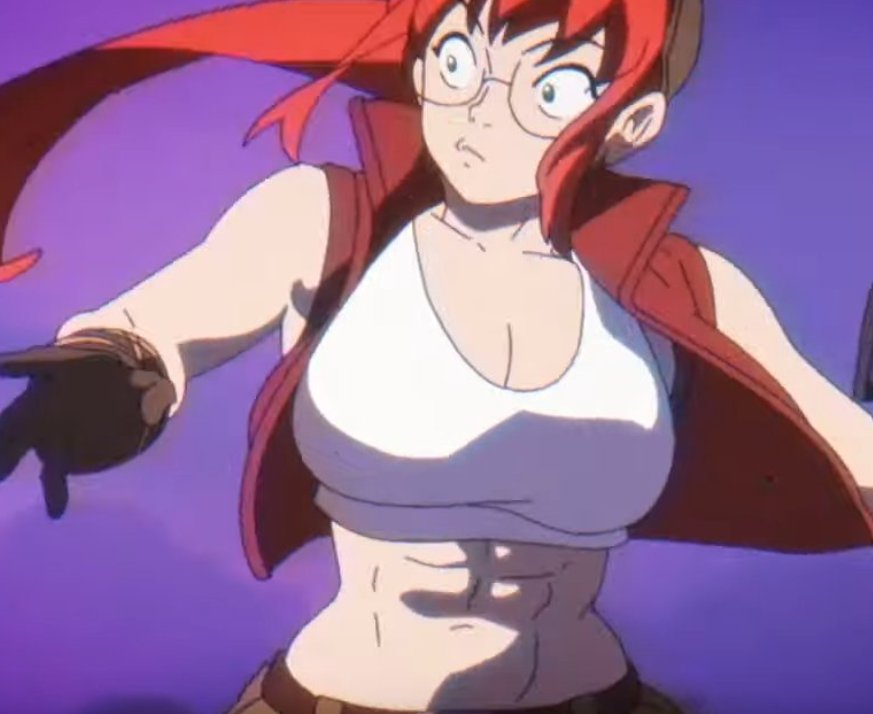 Metal Slug Tactics on Twitter
Brittany✨ ()
Even more!! Metal Slug Tactics Garden Story Moonglow Bay Toem (+ Behind the Frame)
Puni Puni FabianMR 🍊 ()
Joder como lo voy a piratear cuando salga el metal slug tactics
Biggs millionaire says happy pride watch dragonar ()
thinking about how the metal slug tactics PV knew that fio had to look dumb but they gave her shredded abs and massive cans
McAxl @ loving gf ()
Crazy that Suzuki and co dropped that Monark trailer just to get outclassed by real shit. Metal Slug Tactics
CVictorrosso ()
Metal Slug Tactics Roguelite on PC every single one of these words was made for me hot damn.
Gatoray ()
Metal Slug Tactics Steam Store Page has been opened
H.K // デビル零 @ VF5US LABBIN' ()
Also, I increasingly hate how DotEmu decides to sideline their developers for their ~brand~ @lizardcube made Streets of Rage 4 @leikirstudio is making Metal Slug Tactics DotEmu is never the developer, credit the right people
¿Por qué es Tendencia? ()
Metal Slug: Por el anuncio de Metal Slug Tactics en el #SummerGameFest.

Rock Paper Shotgun ()
Metal Slug is trading run and gun for turn-based tactics -
Steven Strom ()
I really, really want to play Metal Slug Tactics more than I would have thought.
Doodlelen 💀 ()
I'll have to rewatch the whole thing later, but Metal Slug Tactics and Elden Ring were the highlights for me #SummerGameFest
TDW| Soup ()
@Kirb_Star It surprised me because I expected it to be nothing but it actually had a few great announcements. Metal Slug Tactics was certainly not the kind of announcement I pictured for this but I'm very glad I was wrong
Joshua ()
Interesting games from Summer Games Fest: Metal Slug Tactics Maybe Elden Ring Don't know about the rest Interesting games from Day of Dev: Loot River Deaths Door Unbeatable
James Wallis ()
Metal Slug Tactics is a new Metal Slug for people who loved old Metal Slug but are getting old themselves and their reactions are slowing down, and wow SNK know their market, and I am 100% that market.
Mr. Shool_Comms Return June 11th ()
Oviposition Mod for Risk of Rain 2 is the best news I got today! Also Metal Slug Tactics Maybe also Elden Ring Overall good day
IDgameses ()
No sé ustedes pero yo sí quiero jugar Metal Slug Tactics!!!
Reachzin™ #Sonic30th ()
Finalmente, depois de tanto tempo no escuro, um anúncio grande que realmente fez a Summer Game Fest valer a pena, um jogo produzido pelos melhores e mais talentos desenvolvedores do mercado. Obrigado, Metal Slug Tactics! (Imagens não relacionadas)
Aldo the Slime ()
Elden Ring era el esperado, pero Metal Slug Tactics fue la sorpresa que se llevó el Summer Game Fest.
Anthony Carboni ()
Like, I know that a lot of great stuff was shown today, and believe me, I didn't expect it to go this way either, but… METAL. SLUG. TACTICS.
FrankDraws (commissions taken 2/3) ()
>Eri abs Eri bros, we won! :D Metal Slug Tactics looks cool.
Mohammed Abdullah ()
That was alright. Honestly, the only showing that blew my mind was Metal Slug Tactics. Looks absolutely incredible. #SummerGameFest
SobmicUltimate ()
#Bombflix in conclusion: It dragged on near the middle, but it was a digestable mindless action flick with some fight scenes here and there. But they also announced a new Metal Slug while we were watching and it looks like a fun and faithful tactics game!
Christian ()
Quitando Elden Ring, para mi lo segundo mejor ha sido Metal Slug Tactics
Iwantgames.ru ()
Анонсирована Metal Slug Tactics — пиксельная изометрическая стратегия.
Echo | @ DbD Hell | Finishing DQXIS soonTM? ()
Elden Ring existing is neat and it was unarguably a great ender for the presentation, but otherwise it was kinda lackluster. Metal Slug Tactics was cool, Among Us stuff was cool, Evil Dead trailer was cool. Death Stranding was confusing as shit. Everything else was meh for me.
Hachi 🌸 ()
ainda pensando em Metal Slug Tactics Melhor coisa que saiu da apresentação de hoje (não que tenha tido muita concorrência)
Scott Johnson ()
Not sure what it says about me, but the game in that kickoff that I want the most is Metal Slug Tactics. :)
ANGELON ()
@KiwiLeSurvivant Metal Slug Tactics is coming out and Fio looks like Futaba with abs, I like it.
Kevin Kenson ()
So far I think the peak of #summergamefest for me was Metal Slug Tactics, which was pretty early. Some other neat stuff here and there, and hopefully we have some big surprises for the last bit
Summer Game Fest - LIVE Today! ()
Expect the unexpected! A classic 90s franchise is coming back to life as a grid-based, tactical strategy title for Steam on PC. This is Metal Slug Tactics! #SummerGameFest