#NUFC Twitter Trend : Most Popular Tweets | Worldwide
🏡 @NUFC have lost just 1 of their last 7 #PL home matches 🆚 Chelsea (W5 D1) #NEWCHE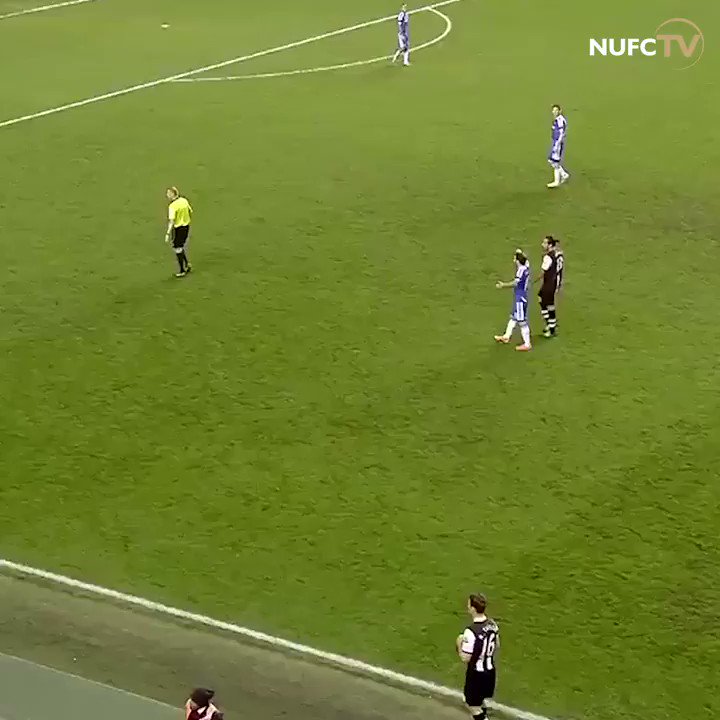 #NUFC on Twitter
Mark Henderson (韓馬克)😷🇹🇼 ()
Went to bed and didn't get up at 4am for the match. Unbelievable we won, and looking at the stats, it looks like we even had shots #NUFC
James Hocking© ()
Will single handedly keep us in the Premier League this season. #NUFC
StephenJames ()
How nice is it to win on a Friday and sit back and watch the weekend play out without a worry!! #NUFC #happydays
Newcastle Analytics ()
Average positions from @WhoScored . Manquillo had a really solid performance on the right, he's the best attacking fullback #NUFC have. His average position was ahead of RM Hendrick and in the opposition's half.
T͓̽h͓̽e͓̽R͓̽e͓̽i͓̽s͓̽s͓̽R͓̽o͓̽l͓̽e͓̽🐐 ()
@kyronnwhite @NUFC Did you just say soccer? Bro I'm Australian and I still call it football
Joe Yerdon ()
Had a pleasant surprise arrive today from @PLinUSA and it wasn't just a #NUFC victory. Thanks to @NicholasMendola for thinking of me. #MyPLThanksgiving
Kevin taylor ()
Lots of very regular #NUFC contributors and 'superfans' very quiet on here tonight. Very sad your podcasts won't be the
Kevin taylor ()
It's because he played close to and alongside a recognised striker, simple really ...#NUFC
Tone1892 ()
Controversial but that result, which I'm grateful for doesn't change my view. I've been going since 84 and Bruce is horrendous. Thank Christ for the wonderful @CallumWilson #nufc
⚫⚪ Phil ⚫⚪ ()
You could see Wilson looking at Joelinton chances tonight thinking he wish it was landing to him. But fair play to joelinton, he in the right places, just not happening for him but still a goal and assist. I am happy for the lad. #nufc
Reg Mathews ()
Steve Bruce looks at the camera and tries to explain where two goals came from #nufc
The__Farmster ()
Steve Bruce is to football management what Harold Shipman is to medicine. Although to be fair, Shipman was very intelligent and everything was planned. This can't be said of Bruce. #NUFC
Andy Forrester ()
@jj_bull I think most Newcastle fans accept Rafa as being as equally defensive at times but the key thing is Rafa constantly and publicly challenged Ashley that NUFC should be better. Bruce doesn't seem to do that which gives off a different impression
James ()
@tfalex1892 @NUFC_1980_1994 Pathetic bud, he's an absolute joke. He actually hasn't got a clue. But remember we should be grateful he's doing a cracking job.
Garwain ()
Can all the pundits just say it like it is, Bruce is a former centre half who can't organise a defence, he played under the best manager the world has ever seen and he's all #nufc
Steve ()
@BooBoy_1 @Nufc_Forever Who would describe that abomination as a decent performance by him?
Dom Porthouse ()
Bruce wants to thank his lucky stars we aren't allowed in the ground. He would be crucified #nufc
So Cal Geordie ()
We're actually worse than last season, at least St. Max and Miggy looked like they wanted to be there last season. #NUFC
Magpie Kit ()
Newcastle player with a terrible miss Mcmanaman: that was horrendous, he needs to hit the target with that. Abysmal. Chelsea player with a terrible miss Mcmanaman: that was dreadful defending. #NUFC
Dean Dodds ()
#nufc did it just click in joelinton head how to play tht lone striker role hes been spot on this second half like throwing him self about holding the ball up getting involved etc
Joe Halliday ()
So desperate for change at the club. From top to bottom. Club needs a fresh outlook. #NUFC
Chris ()
The difference in management between Bruce and Rafa is quite simple. The players played for Rafa #nufc
Léw🇸🇦 ()
Tammy Abraham doing flicks and playing head tennis over our team. Naaaa we cant beat this guy
Craig Corny ()
We may as well get Balotelli in on a free. At least it would explain the fuckin fireworks still gan off al the time. #nufc #newche
Babatunde ibrahim ()
#NEWCHE We (@NUFC) need to play 2 strikers up top. Joe and Callum need help. 5-3-2, 4-1-3-2, 3-5-2. Coz its getting embarrassing how stranded our attackers are.
Adam Widdrington ()
Hayden's just made the cleanest tackle of the season so far and got booked for it. #NUFC
Newcastle Fans TV ()
Hayden picks up his customary yellow card. Five mins till half-time. Chelsea look like scoring from nearly every attack. #NUFC defence look largely clueless despite there being five of them. 40mins gone #NEWCHE 0-1
Chris ()
Genuinely wish I knew what our gameplan was… we set up like this against every team, in every game, home or away. It's pathetic. #NUFC
Craig Hope ()
After losing top scorer Callum Wilson, Steve Bruce has brought in defender Ciaran Clark who, with 10 PL goals for NUFC, is the most prolific starter in the side #threat
Premier League ()
🏡 @NUFC have lost just 1 of their last 7 #PL home matches 🆚 Chelsea (W5 D1) #NEWCHE