#partymobile Twitter Trend : The Most Popular Tweets | Worldwide
📳📳📳 ALBUM OUT TONIGHT 12AM EST #PARTYMOBILE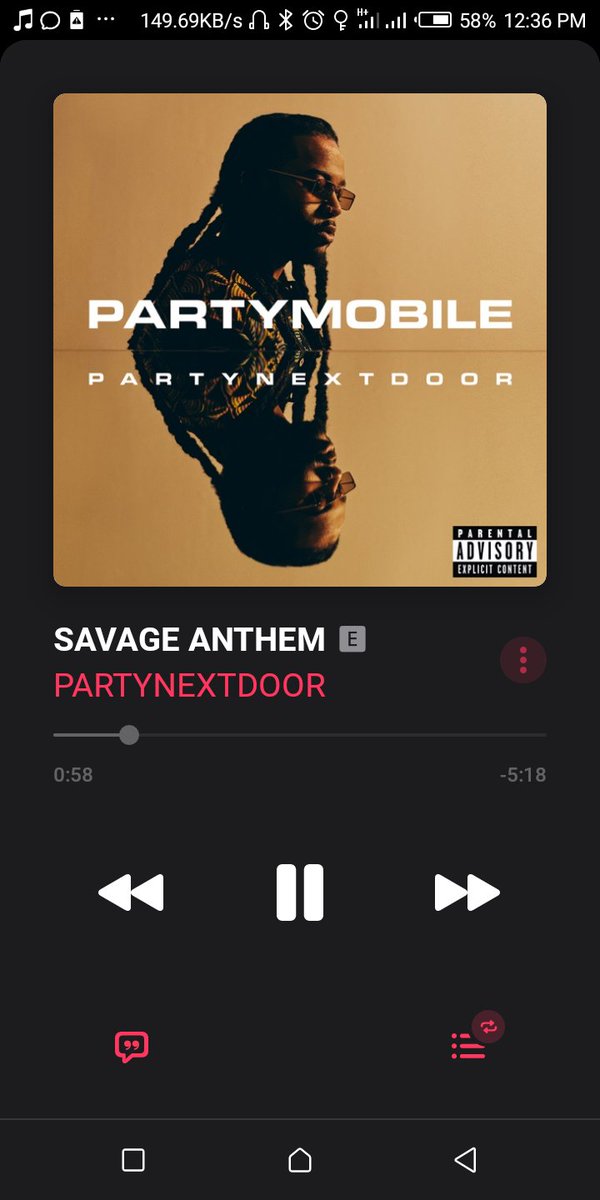 #partymobile on Twitter
Fallbackciagas ()
Over 40+ PARTYNEXTDOOR songs got leaked last year and the year prior don't be complaining about about #PARTYMOBILE being "trash" 🤔 a lot of his best work we're in those leaks
Gold juice ()
PARTYMOBILE is just everything I need in my life right now. This album fills empty spaces.
Stefán Urquelle ()
@JoeBudden After Hours >>>>>>>>>>>>>>>>>>>>>>>>>>>>>>>>>>>>>>>>>>>>>>>>>>>>>>>>>>>>>>>>>>>> PARTYMOBILE Y'all buggin with y'all's take smh
Rush ()
@drinksangrhea If you're a fan fan, here's an interview he did for the album:
Tbh extended stan account ()
4ème ecoute de PARTYMOBILE et bien que je sois déçue globalement, ça me fait vraiment du bien d'écouter un nouveau projet de party
. ()
guys I'm loving every single song on this partymobile!!! Sigh I actually love you @partynextdoor
Fredo 🇳🇬 ()
Dude really didn't miss. Crafted a m'fing masterpiece. Perfection!!!!
Trisha.nks ()
Party Next door - Eye On it - bring on summer 2020 #NewMusic #PARTYMOBILE
Aisha ()
Believe it is the only track I like on partymobile? Nah I refuse to believe this album is meh
Sicko mode ()
Anyway I don't mind couple of songs on partymobile, albums not terrible but doesn't hold any weight compared with PND1
¿Trill Smith? ()
Good morning to everyone except those that decided to use they God given breath to slander the masterpiece that is #PARTYMOBILE
®️ ()
pretty bored listening to partymobile might text my ex just so we can argue a lil more idk
. ()
Ok I've given partymobile another it's not AMAZING but there's a few bops on 🙂
VISIONS OF KENZZ ()
These people are not playing with us this quarantine period oo. @Partynextdoor drops PARTYMOBILE and it is totally filled with baby making songs. Plenty babies are coming this December 😂😂
Theodore 🇿🇲 ()
I love how @partynextdoor had to change his usual singing key just to collaborate with @rihanna. So bangs Still!!!! 🔥🔥🔥🔥🔥 #PARTYMOBILE
Jack➰ ()
is his first project an absolute classic and prolly his best project? yes. the timing was right was the sound and energy. but pnd2, colors (!!!!!), colours2, seven days were all really good and #partymobile is great
Rob Uzamaki ()
@partynextdoor Im up at 5:35 rn emotional as hell listening to PARTYMOBILE. You did again my guy 😤😤😤
Don Miou 🥀 ()
J'avais oublié que j'avais une Google home mdr. PARTYMOBILE a fond dans la maison.
Ivan Kozlov ()
⚡️ "Full. Download PARTYNEXTDOOR PARTYMOBILE mp3 Album (SEE LINK BELOW)"
Ivan Kozlov ()
DOWNLOAD LINK HERE - DOWNLOAD PARTYNEXTDOOR PARTYMOBILE -
Pipso la tactique 🦅 ()
Tout le monde dit que PARTYMOBILE est nul .. dois je faire pareil pour faire plaisir à Twitter ? 🤔
Nae from Aurora ()
I can't stop tweeting about #PARTYMOBILE because it literally keeps getting crazier every time this bih repeat. What a gem. @partynextdoor you're the goat!
LARRY™ ()
This is my favorite song on the So far 🔥 #PartyMobile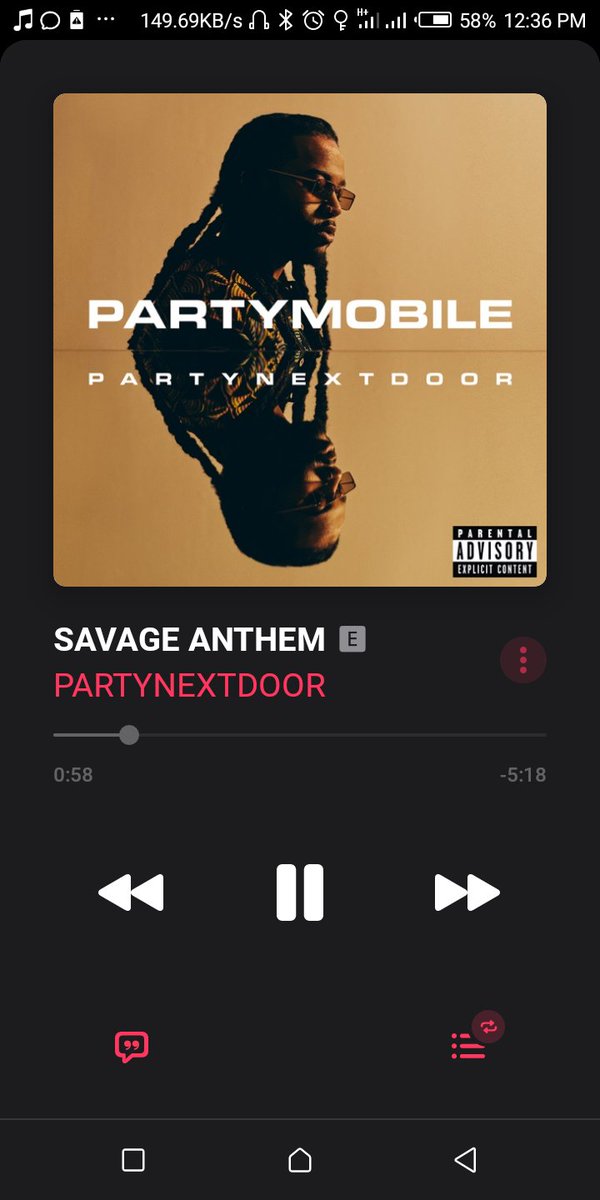 Yaqub ()
I might of gone overboard with my PARTYMOBILE slander yesterday cause the album is hitting RN.
✨𝐁𝐈𝐋𝐋𝐄𝐍𝐂𝐈𝐀𝐆𝐀✨ ()
In conclusion, PARTYMOBILE by PARTYNEXTDOOR is okay album. The transitions to most songs were beautiful. But if you listen to it all the way though you can tell it gets confusing because it goes from R&B to straight Dancehall.
A Little Razzle Dazzle ()
Just listened to #PARTYMOBILE and finally finished Sooo much music to catch up on
Nae from Aurora ()
I actually couldn't possibly pick a favorite on #PARTYMOBILE they're all too good. I want them all on repeat.
DM. ()
I like Loyal A lot . It has island vibes. On a boat honeymooning gettin twerk from my woman @partynextdoor #PartyMobile
PARTYNEXTDOOR ()
Thank you for listening 🙏🏾 what's your favorite song? #PARTYMOBILE
PARTYNEXTDOOR ()
📳📳📳 ALBUM OUT TONIGHT 12AM EST #PARTYMOBILE